MALAYSIA, 21 June 2022: There's Nothing like Australia and this month, get ready to experience Australia's  winter wonderland, immerse yourself in the cultural history of an ancient coral cay, and taste your way around  exciting food festivals, including the much-awaited black winter truffle hunt. 
Below is a monthly roundup of upcoming events as well as the latest tourism experiences, restaurant openings,  and exciting new stays. Please don't hesitate to reach out if you'd like more information on these or other  uniquely Australian experiences!
The Truffle Festival (Canberra, Australian Capital Territory)

: From mid-June to mid-August, Canberra and  the surrounding region comes alive with gourmet events and activities to celebrate the arrival of the much 
awaited black winter truffle. Experience hunting with truffle dogs, cooking demonstrations, growing and  
storing workshops, signature lunches and dinners, truffle tastings and more. From 20 June till 20 August. 
Scenic Rim Eat Local Week (Scenic Rim, Queensland)

: Eat Local Week has something for foodies of all ages,  from farm tours and cooking classes to exclusive dining experiences hosted by some of Queensland's finest  
Chefs. This festival of food and farming takes place at various locations around the Scenic Rim region, which  
is just one hour's drive from Brisbane and the Gold Coast. From 25 June till 3 July. 
Winter Wonderlights (Bendigo, Victoria)

: It's time for sound, lights and wintry delights as Winter  Wonderlights returns. By day, Sovereign Hill is alive with hands-on activities, delicious treats, and colourful  
decorations. But when the sun goes down, Sovereign Hill dazzles with a sound and light show illuminating  
the facades of the iconic streetscape. From 25 June till 17 July. 
Know My Name: Australian Women Artists 1900 to Now (Melbourne/Narrm, Victoria)

: Drawn from the  National Gallery's collection and loans from across Australia, 'Know My Name' is one of the most  
comprehensive presentations of art by women assembled in this country to date. Told in two parts, this  
exhibition looks at moments in which women created new forms of art and cultural commentary such as  
feminism-related movements. Ending 26 June. 
Illuminate Adelaide (Adelaide/Tarndanya, South Australia)

: Australia's newest major winter event returns  bigger, brighter, and bolder. Shining a light on South Australia for the month of July, Illuminate Adelaide 



welcomes people from all walks of life to experience a program of free and ticketed events by local, national, and international artists and companies. From 1 till 31 July. 
Outback by the Sea Festival (Karumba, Queensland)

: Get ready to move to the rhythm of the Gulf at the  Outback by the Sea Festival! Featuring multi-award-winning country and alternative/country artists Adam  Harvey, Raechel Whitchurch, Camille Trail, and Neil Murray performing on the outdoor stage under the  stars.

2 July. 

Cairns Indigenous Art Fair (Cairns, Queensland)

: Making its grand return this year at the recently  refurbished Cairns Convention Centre, visitors will once again experience the vibrancy of Aboriginal and  Torres Strait Islander art and cultures that only Queensland has to offer through this unique week-long  event.

From 6 till 10 July. 

Huon Valley Mid-Winter Fest (Huon Valley, Tasmania)

: The Huon Valley Mid-Winter Festival is all about  celebrating the region's apple-picking history and at its core is the wassail: the ages-old tradition of scaring  evil spirits from the orchard to bring on a bumper crop. This year, the festival is returning to its roots at  Willie Smith's Apple Shed, along with all the festival's much-loved traditions making a comeback.

From 15  till 17 July. 

Winter Reds (Adelaide Hills, South Australia)

: Experience the warmth of the Adelaide Hills with open fires,  red wines, and rustic fare. Celebrate day and night at the region's wineries and iconic venues, from cosy  long lunching and fireside feasts to live music, art, trails, and family friendly affairs.

From 29 till 31 July. 

Good Food & Wine Show (Various locations, Australia)

: The Good Food & Wine Show returns in 2022 to  treat food and wine lovers to a sensory journey of the very best produce Australia has to offer. Kicking off  in Melbourne/Narrm early June, the show then continues in Sydney/Warrane from 24-26 June, before  making an appearance in Perth/Boorloo and Brisbane/Meenajin later in the year, where it will be celebrating  its 21st birthday. The events will showcase over 600 wines and 60 types of cheese, as well as iconic chefs  such as Adam Liaw and Miguel Maestre in action.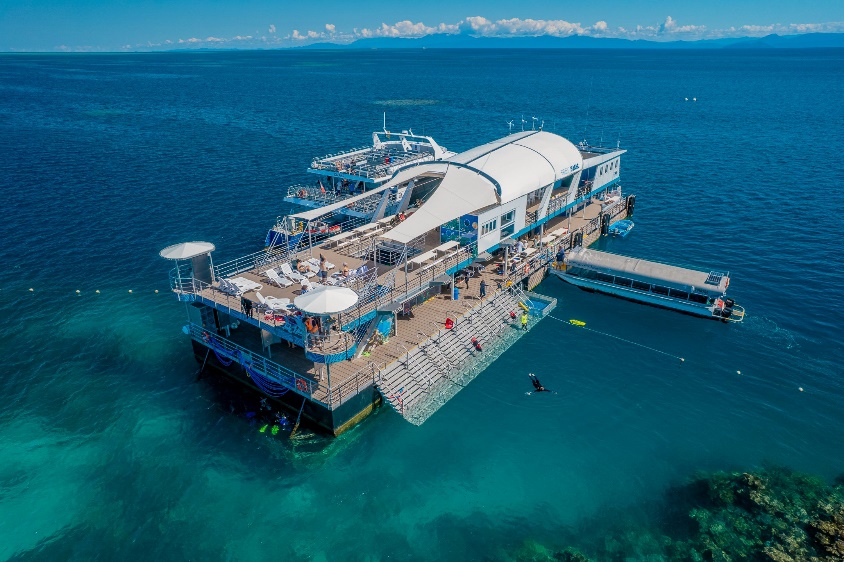 The all-weather Reef Magic Pontoon is the newest and most technologically advanced pontoon on the Great Barrier Reef. Photo Credit: Reef Magic 
Wunyami Cultural Walking Tour (Green Island, Queensland)

: A guided journey around Wunyami/Green  Island, this tour explores an ancient coral cay with an equally fascinating ancient cultural history. Led by  Indigenous guides, guests will learn about the island's stories and the cultural ceremonies of the GuruGulu  Gungganji and Gimuy Yidinji tribes, as well as discover the connectivity of this iconic island to the ancient  seascape.  

Reef Magic (Great Barrier Reef, Queensland)

: Located off Cairns at popular Moore Reef, the new pontoon  offers experiences for swimmers and snorkelers of all levels, including guided snorkel tours of the colourful  coral gardens home to 'Wally', the world-famous humphead Wrasse. For those who prefer to stay dry, the  huge sundeck is a great spot to soak up the views after experiencing the reef on a semi submarine, glass 
bottom boat, or the state-of-the-art underwater observatory. Reef Magic operates sustainably with the help  of 18 solar panels and three wind turbines. 
Mabu Buru Tours' New Wakaj Tour (Broome, Western Australia)

: The only Corroboree-style experience  available in Broome, tour guests can experience the Maru, a Corroboree performance by the Pintirri  Dancers, taking them into the sunset with the sounds of traditional Karajarri songs echoing through the  surrounding evening bushlands. A campfire with bush-style tea and coffee will be available to go perfectly  with freshly made damper cooked in the traditional method. 

Carlton Aperitivo Tours (Port Fairy, Victoria)

: A progressive aperitivo two-hour walking tour of the iconic  Melbourne/Narrm Italian neighbourhood, Carlton. Learn all about aperitivo while sipping Italian cocktails,  prosecco and wine paired with Lygon Street's best arancini, cicchetti, pizza, pasta, gelato, salumi and  cheese. Tours run on Friday nights with a maximum group size of 10. 

Light: Works from Tate's Collection (Melbourne/Narrm, Victoria)

: Featuring more than 70 works from over  200 years of art history, this exhibition highlights artists who have harnessed the elemental force of light  through painting, photography, sculpture, drawing installations and the moving image. An exciting array of  talks, films, performances, and tours will also run alongside Light with in-conversation events headlined by  Oscar-nominated cinematographer Ari Wegner and award-winning filmmaker Warwick Thornton.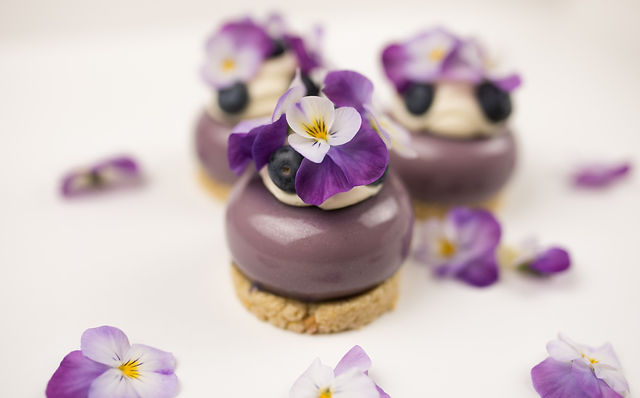 Treacy Patisserie offers modern, eye-catching, and well-balanced treats. Photo Credit: Treacy Patisserie 
Treacy Patisserie (Bendigo, Victoria)

: Folks with a sweet tooth should be sure to check out this new high end boutique patisserie by Daniel Treacy (a contestant on

Adriano Zumbo's Just Desserts

). The patisserie  focuses on using locally sourced and international ingredients of the highest quality to create modern, eye catching, and well-balanced treats. Don't miss out on the Goldfields Nugget, beautiful morsels of hazelnut  and caramel coated in a fine layer of gold leaf.  

Horizon Restaurant and Cellar (Barossa Valley, South Australia)

: A 50-minute drive from Adelaide, the  Horizon Restaurant and Cellar celebrates both the Barossa's local artisans and phenomenal seasonal  produce sourced from around South Australia. With a special seasonal menu using the best locally sourced  quality products, the food is adventurous, and the ambience is designed to help guests relax and indulge all  the senses. 

Thirty Five Stirling (Adelaide, South Australia)

: Located in a historic factory building in the heart of  Thebarton, Thirty Five Stirling is a new family-friendly spot just a stone's throw away from Adelaide's city.  With a strong background in the local produce and baking industries, owner Jess and the team are proud to  be supporting South Australian businesses, producers, and growers in every way possible.  

Isoletto Pool Club (Sydney/Warrane, New South Wales)

: Combining fresh, local produce and a coastal  sensibility, the Isoletto Pool Club is the perfect spot to indulge in a delicious tropical cocktail or savour a  snack after a day by the pool. Poolside packages are available for those looking to relax on the deck, where  you can indulge in a bottle of champagne, signature cocktails, seasonal fruit platters, and even  complimentary sunscreen.

Moonhouse (Melbourne/Narrm, Victoria)

: Moonhouse, a new restaurant located on the prominent corner  of Carlisle Street and Nelson Street in Balaclava is bringing Chinese cuisine in a bistro setting to  Melbourne/Narrm. Moonhouse has been designed as the neighbourhood restaurant that draws in patrons  from all over the city, with menu highlights such as Hainanese chicken club Sandwich and a wok-tossed soft shell crab with garlic, black bean and pepper.
The spectacular Skyline Retreat overlooks the foothills towards Adelaide CBD and beyond. Photo Credit: Mish and Kirk 
Skyline Retreat (Adelaide Hills, South Australia)

: The spectacular new Skyline Retreat is located on top of  Mount Osmond, with unparalleled views over the Adelaide CBD. Guests can expect a warm and inviting  space reminiscent of an alpine chalet, thanks to its bespoke timber finishes crafted from reused and recycled  materials. Overlooking the foothills towards the city centre and beyond, guests can enjoy a meal from the  generous deck or sit back on the outdoor lounge and watch the world go by. 

Mirumiru Bubbletent Country Glamping (Tenterfield, New South Wales)

: The latest glamping retreat  Mirumiru Bubbletent has opened the first of its off-grid self-catering stargazing tents for couples, friends, and families in the historic town of Tenterfield. Each Bubbletent is stylishly designed to deliver an  environmentally conscious stay under the stars. With earth-toned interiors, natural linens and a compact  layout, the result is a memorable glamping experience with all the comforts you would expect for a short  stay.  

Tiwi Island Retreat (Bathurst Island, Northern Territory)

: Tiwi Island Retreat is a private beachfront retreat  located on Bathurst Island, located 30 minutes by air, or a picturesque two-hour boat ride from  Darwin/Gulumerrdgen. As part of the stay, guests can enjoy the picture-perfect beachfront location  experience and once in a lifetime outback and fishing adventures, wildlife encounters or amazing Indigenous  arts and cultural tours.  

Maleny Lodge (Sunshine Coast, Queensland)

: Maleny Lodge, a new heritage boutique accommodation in  the heart of the vibrant Sunshine Coast's hinterland town of Maleny, is set to open after being lovingly  restored by owners Andrew and Lucy Pink. Dating back to 1905, the lodge was bought over by Andrew and  Lucy in 2021, and has now been transformed into the boutique hotel of dreams. With seven individually  designed rooms to choose from, every guest can bask in the historical beauty of the lodge.  

QT Newcastle (Newcastle, New South Wales)

: The long-awaited QT Newcastle is ready to dazzle with the  hotel brand's signature experience of playfulness and luxury. The hotel features 104 guest rooms and suites,  with modern Australian bar and grill, Jana, to join the collection's stable of award-winning dining  destinations. Perched atop QT and loved for its creative drink lists and curated menus, the Rooftop at QT  will take cues from the land of the rising sun.