Kuala Lumpur, 26th August 2021 – MyCreative Ventures and creative industry players are thankful for the Malaysian government's decision on the resumption of 11 economic sectors, including the activities in the Orange Economy under the Phase One of the National Economic Recovery Plan (PPN) announced recently.
The reopening of these sectors is believed to help address the immediate needs of the people within the industry, providing a much-needed boost to a broad aspect of the creative economy and the overall value of the arts, culture, entertainment, and events industries.
MyCreative Chairman, Encik Noor Azmi Mat Said said, "The announcement of the opening of the domestic fashion sector under Phase 1 and the domestic creative content sector under Phase 2 was enforced on 16 August 2021 which brought a new spirit that clearly placed this economic interest in the country's economic recovery."
"Our hope is that the recovery process and the economic growth will go smoothly and the opening of other industries is also expedited in a safe and organised manner with complete SOP compliance. We understand that every decision must be made carefully and taken into account because our country is still stuck in this pandemic situation. With this in particular, the achievement of the country's Orange Industry Economy's growth will also improve in line with the country's immediate glory in the near future."
Similar to other industries and businesses, creative industry players are forced to face issues such as lack of cash flow to pay rent and employee salaries in this trying time.
Local fashion player and entrepreneur Christy Ng said, "My hopes are that there will be no further U- turn in SOPs, no more last-minute changes of SOP and that Malaysia recovers from one of the worst economic challenges in history."
"After many months of lockdowns and restrictions enforced by the authorities, we welcome news of the reopening of the economy. However, we still have to be vigilant and adhere to the SOPs to keep us all safe and to prevent another lockdown to the retail scene again. The journey here is daunting and it is very crucial that we maintain our focus on rebuilding our businesses. The lockdown has forced us to digitise our business. We have to learn new skills, open our minds to new methods and ways of growing our businesses and reaching our customers locally and now globally."
''I'm aware of the importance of a physical store for consumers to touch, feel and fit but we cannot overlook the upward trend of online shopping in Malaysia. I look forward with much desire to face this task that is ahead of us.'' said Leslie Variyan, founder of local fashion brand, Variante.
Shukri Shari, Creative Director of fashion brand Locka said, "It is a huge relief to be able to run operations as per usual. 1 day closure is enough to affect pockets, let alone 3-4 months. I am thankful that we are allowed to re-open because on a small scale, a long period of lockdown affects individual livelihood and on a bigger scale, it affects businesses and ultimately, national economy. Let's hope we can all work together to go back where we once were, health-wise and financially."
"Even though we are glad that this economy sector has opened, we need to enhance our digital presence and shift media spending to the online channel as that is definitely what the future holds. Production wise, we need to adapt with the current situation instead of in trend we need to go for basics. Retailing wise, even the sector has opened up for fashion/designer goods, customers are not allowed to try on the clothes in the fitting room, with cases still in the 20,000 counts, nobody is willing to physically come to the store and try out the products. Disposable income is lower since people are out of jobs and they need to reserve their cash for something more important such as food. Even though some brands are targeting middle to high income (high disposable income), mostly monthly sales are below average as expected. Going back to understanding what the market really needs in times like this is very important. That's what I meant by going back to basics." said Zaid Arif, the founder of shoe and clothing brand, Zeve Shoes.
Local entrepreneurs, Hugh Koh from Pestle and Mortar popular clothing brand also says, "With the increase in vaccination numbers among Malaysians and the announcement of the opening of shopping malls and factories recently, some progress has already been seen. Although there is no certainty in dealing with this virus as well as the decision by the authorities, we will continue our business operation with any alternative approach and be extra careful."
Most filmmakers from our local film industry are also supporting the opening of film activities by following complete SOP compliance safely.
Shahrulezad Mohameddin, the Head Director of the film company Radius One Publishing stated that, "It's time to get back to work because our film industry and business has been stagnant for a long time. Our plan is to prepare all workers under the Radius One with a complete vaccine and follow the SOP set by FINAS. My advice to all industry players either behind the scenes and artists, to take the vaccine to make it easy for everyone. It makes a great sense that the government announces that the film industry can be operating as usual."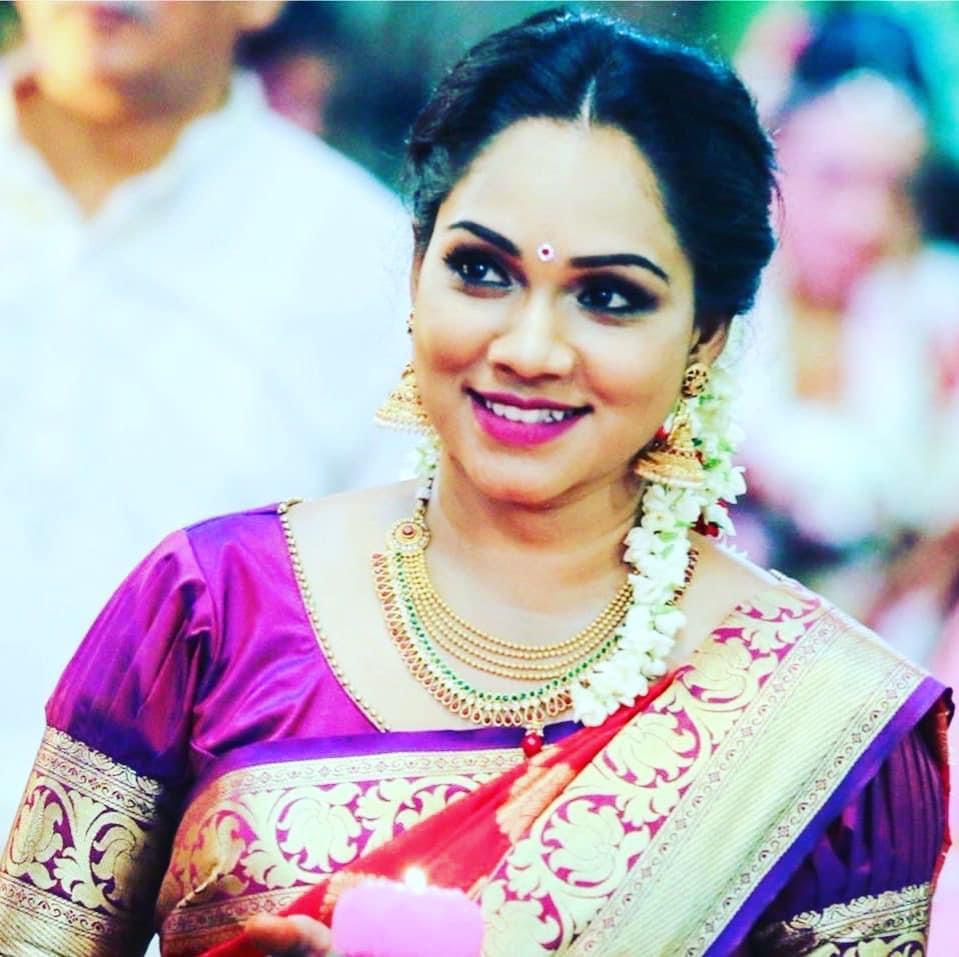 Nanthini Ganasen, the Director of Tamil film company Jhangri said that, "With the rules set such as making both the doses of vaccination completion a must and frequent swap tests, shoot can be conducted by following the SOPs. The real question is, are the audience ready for the cinema experience that we all missed since the first MCO was established. The fear of the pandemic has cut down the economic status of many households in the country and I definitely believe the cinema turnovers might not be as before (the pandemic). The theatrical collections of some of the biggest Hollywood releases could be taken as an example. Since all the big players are facing the same issue and most of the big names are transitioning into online streaming platforms, the future of cinema is still unclear. With the rise of online streaming platforms such as Netflix, Amazon Prime and Disney Plus, more opportunities to penetrate into those mediums should be studied and implemented. I am afraid this might be our new norm. A collaboration with over-the-top platforms and television channels will provide a minimum job security for the freelancers whose rice bowl depended on cinemas. Astro Vinmeen has opened up their prime slot for local Tamil contents during the MCO period and the percentage of local content viewers has multiplied since. This became the main reason many production companies, artists, directors and technical crews could survive the pandemic period. Finas' collaboration with local TV channels by providing grants for short listed companies through their pitching process is believed to have opened opportunities for the freelancers and full-time industry players. A sincere advice for the betterment of the industry is, hopefully there is a set of filtrations for theatrical releases based on quality. This will make sure that only quality movies will be brought to cinemas and eventually gain the confidence of the movie goers to watch our local contents. The censor board rules need to be updated to suit cinema world standards. More creative freedom should be given to the writers and directors to lift our cinema industry up to the international stage."
Mr. Abid Hussain, founder of the film company Creative Stew Sdn. Bhd also stated, "Due to the Covid- 19 pandemic, our film industry has been facing a hard time and full of uncertainty. Production and creative projects face delays that result in loss of income resources, loss of work, small business closure and raise more distrust over our beloved filming industry. However, we believe that the Malaysian government has tried its best to give us help in various ways, despite the limited sources and limitations."
"Now, with the reopening of a few sectors in the creative industry, we hope and pray that we will all be able to continue any suspended project. We also hope that our creative industry can go back to normal despite all the challenges that came."
Additional information on the MyCreative grants, loans or any updates can be found on MyCreative's
website, http://www.mycreative.com.my/.
All official matters, FAQs or any additional contact information can be addressed to email enquiry@mycreative.com.my.