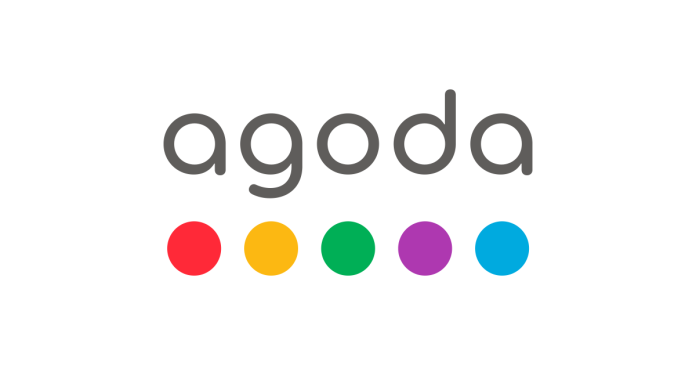 Top three things respondents are most looking forward to are seeing family and friends, going without a mask, and travelling internationally
More than a quarter of Malaysians plan to travel within a month of restrictions easing, with 48% planning a trip within four months
One third of 55+ don't intend to travel domestically until all Malaysians are vaccinated
Only 3% of Malaysians are looking forward to returning to the office
Visiting attractions, 'just getting out of the house' and enjoying the luxuries of a hotel stay are the top ranked reasons to travel again
KUALA LUMPUR, 26 AUGUST 2021 – With movement restrictions slowly beginning to show signs of relaxations following Malaysia's promising immunization efforts, Agoda's Return to Travel Survey reveals activities that Malaysians are most looking forward to getting back to doing. Among these include seeing family and friends, not wearing a mask and unsurprisingly, travelling.
Travel is on the agenda for 34% of folks (18% most looking forward to international travel, and 16% domestic), with almost half of Malaysians (48%) citing plans to travel by the early 2022 (within four months of restrictions lifting). It seems men are even more eager to travel with 30% planning to do so within a month compared to 24% of women, as well as a bigger proportion planning trips within 2-4 months (24% versus 16%).
While those 18-24 and 35-44 were more inclined to choose domestic over international travel (16% and 19% vs 12% and 17% respectively), those aged 45 to 54 and 55 and above had a strong desire to get out of the country with both groups citing international travel as the second thing they most look forward to when the pandemic ends, following seeing family and friends.
Family bonds remain strong as measures ease
After months of separation, more than two-thirds of Malaysians will take their first trip with their immediate family or family and friends as lockdown measures ease. These include 41% of respondents who indicated that they would travel with their immediate family, consisting of their partners and children within the same household, and 23% indicated that they would travel with family and friends. Another 10% indicated that they look forward to travel with the extended family, multi-generational or household members.
18-24 year olds are the most likely to travel with family and friends on their first trip (33%), compared to just 10% of 35-44 age group.
Only 6% will plan a solo trip, with those in the 35-44 least likely to do so (4%).
"It is naturally understandable that travelling with family would be a huge priority once we return to a semblance of normalcy following the pandemic. For the most part of the past year, family communications have been limited to voice or video calls. Travelling is one great way to reconcile that void, as families look to travel to make up for missed birthdays, anniversaries, graduations and other significant life milestones," said Errol Cooke, VP Partner Services, Agoda.
COVID has forever changed the way we travel
Looking ahead to the first post-pandemic vacation, beaches and coastal destinations emerged a clear winner as the choice destination among Malaysians. This is followed by countryside and nature pursuits, urban city getaways and small towns.
Beach and coastal destinations remain a prime pick amongst most age groups except when it came to those over 55 who were the least likely to choose it as the first post-pandemic holiday. Instead, Malaysians aged 55+ favored countryside getaways and nature pursuits possibly to avoid populated cities or famous landmarks flocked by tourists.
"Covid has forever changed the way we travel. Attitudes to how, why and where we travel changed over the past 18 months through both choice and necessity, and these changes are here to stay. Digital travel platforms like Agoda will be crucial to help connect accommodation providers with people wanting to get back out and travel again.  Increasingly we are seeing guests seek indulgence packages that include F&B or spa activities as the hotel or resort has become the destination itself. Products like Agoda Special Offers reflect these changing needs of travelers in a post COVID world, and offer great value to both the traveler and hotel partner," Cooke continued.
Hard hit hospitality sector may get a boost
Besides visiting faraway destinations, other motivations for post pandemic travel included those closer to home. Exploring nearby attractions, simply 'getting out of the house', as well as enjoying the luxuries and amenities such as a pool or spa within a hotel were among the top ranked reasons to return to travel for Malaysians. This presents a much-needed boost of optimism for the local hospitality industry, which has been among the hardest hit industries as a result of the pandemic.
For more information and a literal world of travel options, visit www.agoda.com
Extra data facts:
Millennials lead the charge in being the first to travel with 49% indicating they will embark on a holiday within a month after the lifting of restrictions in Malaysia
Baby Boomer are the least likely to travel within a month of the announcement (2%) – indicating a heightened sense of caution toward travel among this generation
The survey also found that women seemed to be slightly more cautious than men, as 54% of men indicated that they would travel domestically within four months of the MCO being lifted, compared to 41% of women. Women were also seemingly more likely than men to be unsure of when they intend to travel domestically next (15% vs 9%).