[Hong Kong, March 5, 2023] Clockenflap, Hong Kong's biggest music and arts festival,  brought the curtain down on the sold out, three-day event with a succession of stunning live  performances, an array of Instagrammable and interactive arts attractions, and a  spectacular fireworks display on Sunday. 
The festival also announced the dates for its next edition, which will take place from  December 1-3, 2023, restoring the event to its more familiar spot in the calendar going  forward. 
Hip-hop legends WU-TANG CLAN brought the festival to a stunning conclusion on the  Harbourflap Stage, which also played host to other festival highlights including UK indie-rock  innovators BOMBAY BICYCLE CLUB, Japanese singer-songwriter MILET, and Taiwan-based  R&B chanteuse JULIA WU earlier in the day. 
The FWD Stage, meanwhile, was wowed by a breathtaking headline set from German  electronic supergroup MODERAT, plus performances by Japanese experimental rock  masters MONO, innovative British jazz quintet EZRA COLLECTIVE, and Thai favourites THREE  MAN DOWN. 
And there were highlights aplenty on the Park Stage, which was headlined by British genre hoppers BLACK COUNTRY, NEW ROAD and also featured South Korean hip-hop collective  BALMING TIGER and Taiwanese folk rockers YOUR WOMAN SLEEP WITH OTHERS. 
Here are some of the best photos from Day Three: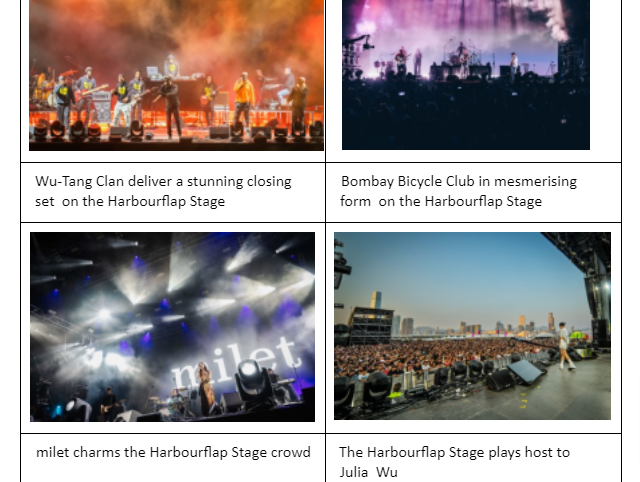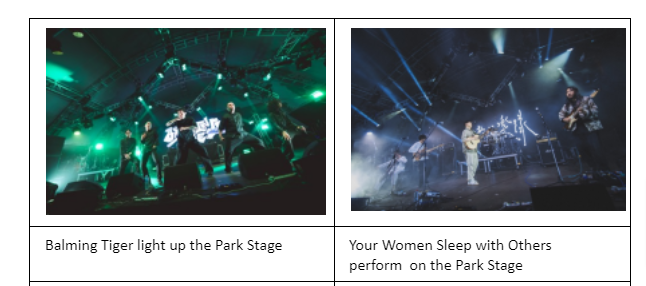 For more information, contact: 
Clockenflap PR Department Kelyn Yuen 
Marketing Manager 
kelyn.yuen@magneticasia.com +852 6494 3079  
ABOUT CLOCKENFLAP 
For future sponsorship opportunities,  contact: