Buds Organics launches an 'Ask the Expert' session with lactation consultant Dr Tengku Nur 'Atiqah to help moms learn everything they need to know about breastfeeding
KUALA LUMPUR, 27 July 2022 – New and soon-to-be mothers' bodies undergo rapid changes during pregnancy and breastfeeding stages. This can be a confusing time for some. Luckily, being prepared for what to expect is half the battle won. With that in mind, and in conjunction with World Breastfeeding Week, Buds Organics aims to equip moms with the knowledge to navigate through their breastfeeding and pregnancy journeys. This is also in line with the theme of World Breastfeeding Week 2022 to educate and support the public, so everyone can step up and be an advocate for breastfeeding.
Buds Organics wants to support moms as they go through the rigours of pregnancy and breastfeeding. It is important to Buds Organics that moms are given the best holistic care, be it by providing detailed and useful information or through developing the best organic personal care products. Staying true to this philosophy, Buds Organics is teaming up with Dr Tengku Nur 'Atiqah, lactation consultant, medical doctor, mother of three, and founder of Bondahaven Breastfeeding Specialist and Spa, to run an 'Ask the Expert' session. The session will empower moms with everything they need to know about breastfeeding.
"Being a new or a soon-to-be mom can be confusing at times, as your body changes so quickly. Furthermore, breastfeeding for the first time may also be challenging, with problems such as soreness, low milk supply or difficulties in latching, to name a few. Therefore, the wonderful bonding experience that you had hoped for could, at times, be a nerve-racking and stressful experience. So, whether you are unsure of certain breastfeeding techniques, or deciding between breastfeeding and formula-feeding, don't worry; we will have you covered in our 'Ask the Expert' session," said Dr Tengku Nur 'Atiqah.
"The World Breastfeeding Week provides the ideal platform for us to organise an 'Ask the Expert' session with makchic, a Malaysian online parenting site, together with Dr Tengku Nur 'Atiqah. Buds Organics stands in solidarity with international advocacy action and programmes to protect, promote, and support breastfeeding. As a family-focused business, this collaboration means a lot to us," said Edna Lim, Chief Marketing Officer of Buds Organics.
"Our 'Ask the Expert' session will be formatted as a series of Q&A sessions on makchic's Instagram Stories that provide clear, concise, bite-sized information related to breastfeeding. We hope that this will be a useful, empowering, and accessible resource for new moms everywhere," added Lim.
On that note, Buds Organics encourages all soon-to-be and new moms to send in questions to makchic's Instagram page by 2 August 2022, either via Direct Message or through their 'Ask the Expert' Instagram Stories. Dr Tengku Nur 'Atiqah will respond to your breastfeeding questions and concerns on 15 August 2022 via makchic's Instagram Stories. For more information, visit budsorganics.co and stay updated with the latest news from its Facebook and Instagram pages. To shop for more amazing and sustainable products for the entire family, check out budsorganics.co/shop/.
Buds Cherished Organics:  Offering the best care and protection for moms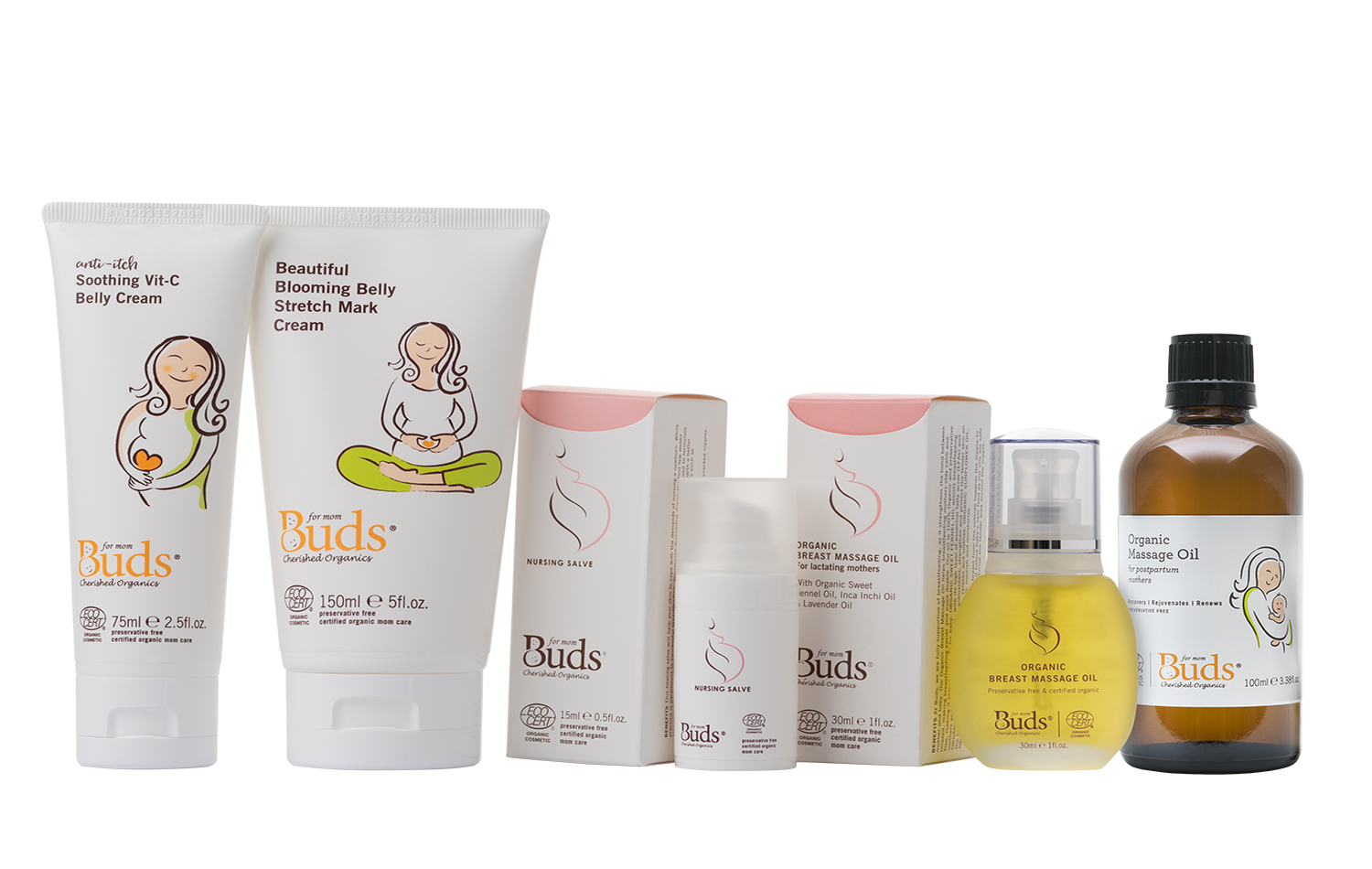 As a brand that remains committed to providing the ultimate care for new moms, the Buds Cherished Organics (BCO) range is the go-to skincare range for pregnancy, postpartum, and breastfeeding needs. This ultra-nourishing, luxurious, and preservative-free collection provides moms with what they deserve – the absolute best. As an ECOCERT-certified brand, Buds Organics' products are made with natural, plant-derived ingredients of the highest quality which are ethically sourced and sustainably farmed, making it safe for moms and newborns.
Products available in the Buds Cherished Organics range include the Organic Breast Massage Oil which helps to promote lactation, clear blocked ducts, and soothe the pain of breast engorgement. Hand in hand with this, the Nursing Salve helps heal cracked nipples and provide relief from soreness. For stretch mark care, the Beautiful Blooming Belly Stretch Mark Cream helps prevent, heal, and minimise stretch mark areas, while the Anti-Itch Soothing Vit-C Belly Cream soothes itchiness and moisturises stretched sensitive skin. Lastly, the newly launched Organic Massage Oil for postpartum moms contains potent oils and extracts that help to reduce water retention, increase blood circulation, promote slimming, and relieve fatigue and muscular aches.