MALAYSIA, 13 July 2022: From experiencing the Arctic Down Under to upping your photography game by  capturing the stunning Milky Way, there's nothing like Australia and the upcoming month of August is filled with  diverse experiences of art, culture, culinary delights, and thrilling adventures. 
Below is a monthly roundup of upcoming events as well as the latest tourism experiences, restaurant openings,  and exciting new stays. Please don't hesitate to reach out if you'd like more information on these or other  uniquely Australian experiences!
Upcoming Festivals & Events
Shinju Matsuri Festival (Broome, Western Australia)

: Shinju Matsuri celebrates the heritage and history of  Broome via gourmet dining experiences by the region's top chefs, meaningful cultural tours, art exhibitions, 
and performances by talented local and visiting performing artists. From 20 August till 4 September. 
Darwin Aboriginal Art Fair (Darwin/Gulumerrdgen, Northern Territory)

: Experience the rich diversity of  Aboriginal and Torres Strait Islander art, design, and culture, through stunning art from across Australia.  
Visitors can expect a vibrant program of workshops, spectacular performances, and children's activity  
stations that guarantee a memorable experience for all who attend. From 5 August till 7 August. 
Tasmanian Whisky Week (Tasmania)

: Tasmanian Whisky Week celebrates the region's very own liquid gold,  shining a light on local distilleries, their spirits, and whisky. Discover the treasures of the island's local  
distilleries for yourself and savour passionately distilled beverages that make Tasmania the whisky  
destination of Australia. From 8 August till 14 August. 
Opera Under the Stars (Broome, Western Australia)

: Get ready to be dazzled and delighted as you relax beneath a gorgeous star-filled sky, serenaded by the crème de la crème of Opera in a fantastic evening of  
entertainment in the lush tropical gardens of the Mangrove Hotel overlooking majestic Roebuck Bay. 27  
August.

Australian Antarctic Festival (Hobart/Nipaluna, Tasmania)

: A one-of-a-kind event in Australia, the biennial  Australian Antarctic Festival brings Antarctica to the Hobart waterfront, providing visitors with the  opportunity to enjoy a fascinating program of Antarctic science and discovery through insightful tours, exhibitions, and entertainment.

From 24 till 28 August.
Explore New Experiences
Wildlife Stargazing Photography Tour (Coffin Bay, South Australia)

: The skies above stunning Coffin Bay  National Park are classified as an excellent dark sky site. Take in the immense beauty of the Milky Way and  observe nearby wildlife as you learn about star photography from Tour South's professional photographer,  before taking your very own images of the wondrous galaxies above.  

Taribelang Bunda Cultural Tours (Bundaberg, Queensland)

: Journey through the significant sights of the  Taribelang people of Queensland's Bundaberg region on the Southern Great Barrier Reef. On the half-day  tours, taste local bush tucker, learn how traditional artefacts such as the Boomerang were used in daily life,  and discover sites of significance that play an integral role in Taribelang history. 

Wonder Reef (The Gold Coast, Queensland)

: Home to hundreds of different marine life species, including  lobsters, octopus, tropical fish, turtles, and giant groupers, Wonder Reef is a colourful visual spectacle where locals and tourists can dive to a depth of 30 metres – all within a 10-minute boat trip from the Gold Coast  Seaway. 

Under the Surface (Gippsland, Victoria)

: Inspired by the story of the Gunaikurnai community, the  experience exhibits stunning works of local and internationally renowned artists along the East Gippsland  Rail Trail. Each artwork is a snap-worthy collision of colour focusing on flora, fauna, and the natural  environment, designed to share the stories of the land you stand, walk, e-bike, scoot, or ride on. 

Earn Your Vino (Pemberton, Western Australia)

: Western Australia's famed winemaking tour operator has  announced a new luxurious immersive experience for travellers looking for a taste of indulgence. All inclusive with accommodation and amenities provided, the bespoke itinerary packages take guests through Pemberton for truffle hunting, hikes through the Karri forests and conversations with winemakers.
Hip New Places to Eat & Drink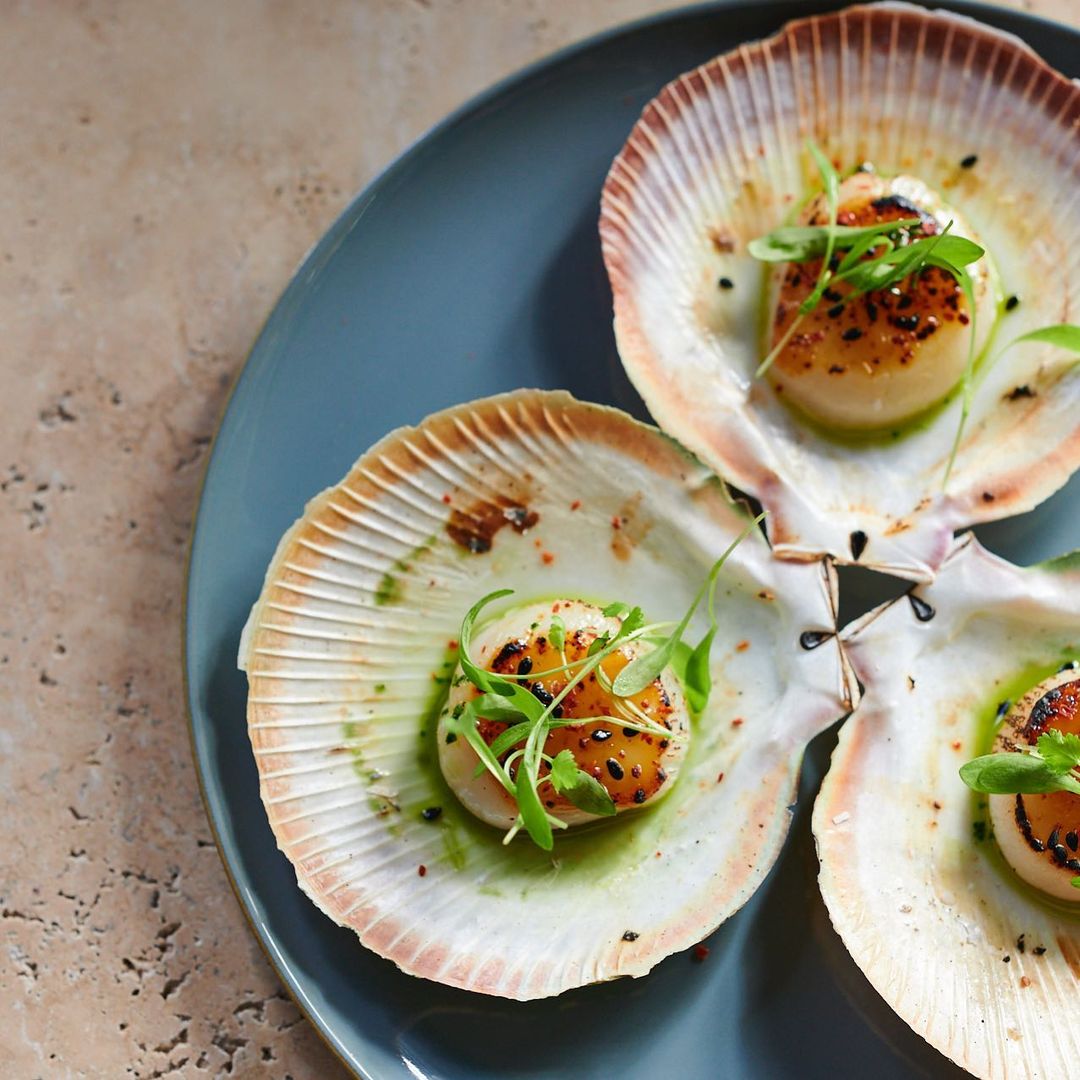 Leyla Bar (Canberra, Australian Capital Territory)

: Perched on the rooftop of the Burbury Hotel, Leyla Bar  is set to provide some respite for those looking to warm up this season. Enjoy a crafty cocktail or indulge in  a range of light snack-style meals and sweets while you soak up the coastal vibes and sweeping skyline views  of the city, Canberra's iconic Lake Burley Griffin, and beyond.  

Bridport Distilling Co. (Bridport, Tasmania)

: Experience a suite of spirits and liquors that blend the unique  ingredients of north-east Tasmania to evoke the laidback life of Tasmania. Experience an authentically  Tasmanian liquor tasting in the gorgeous surrounds of Bridport with scents of sea spray, wildflowers,  lavender, and lemon myrtle. 

Wellness & Wine – A Vegan's Long Lunch (McLaren Vale, South Australia)

: Wellness and wine come together in this 100% vegan-friendly food and wine experience. Take a private winery tour, followed by a hosted wine tasting featuring a selection of vegan-friendly wines, rounded off with a three-course vegan  lunch inspired by regional plant-based and seasonal produce. 

Walter Cafe (Canberra, Australian Capital Territory)

: Overlooking the breath-taking Commonwealth Park,  Walter Cafe offers a mouth-watering selection of modern Australian cuisine prepared with the highest  quality seasonal ingredients meticulously sourced from Australian producers.  

Freyja (Melbourne/Naarm, Victoria)

: Collins Street in Melbourne welcomes Freyja, a new two-level  restaurant offering a sophisticated 'new Nordic' approach to Australian dining, with Michelin-cred Chef Jae  Bang at the helm. Through traditional methods such as pickling, curing, smoking and preserving, enjoy dishes with a focus on layering flavour profiles and showcasing native ingredients and local producers, from  Tasmanian truffle to finger lime.
Exciting New Stays
Agatha (Paris Creek, South Australia)

: Agatha is an original Clipper caravan, refurbished with the glamour  of the Art Deco period to provide a comfortable and luxurious stay in a private setting on a working farm,  where guests can escape from life's hustle and bustle to reconnect with the environment. 

Bina Maya Yallingup Escape (Yallingup, Western Australia)

: Bina Maya Yallingup Escape offers self-catering  luxury with a difference. Surrounded by the native Australian bush, guests leave feeling relaxed and  reconnected with nature after indulging in massages and facials, personalised yoga sessions, sound bowl  massages, and breakfast delivered to the door. 

Cygnet Bay Pearl Farm (Broome, Western Australia)

: Adding to its existing accommodation offering, 15  brand new glamping eco tents have been launched for Cygnet Bay Pearl Farm's 2022 season, bringing a new  level of eco-friendly luxury with private ensuites, air-conditioning, and king-sized beds.  

The Ark (Coolamon, New South Wales)

: Once standing as two Methodist churches, The Ark has transformed  the site by combining both churches into an incredible boutique dwelling. With the original craftsmanship  and wealth of stories held within the walls, The Ark oozes history and authenticity, allowing relaxation  combined with organic beauty to shine through. 

Unyoked – Olive (Winnaleah, Tasmania)

: Set over a rocky creek and through tall gum trees, Olive sits in a  sunken valley, with volcanic red soil underfoot and bushland behind, providing a place of relaxation and  respite for all who visit. Solar-powered and fitted with hot showers and a fire pit, Olive is the perfect non camping, camping experience. 
"For everyone who's missed Australia, there's no better time to awaken your sense of wonder and unlock your  imagination by taking that trip to Australia now." 
– Brent Anderson, Regional General Manager, South & South East Asia (SSEA), Tourism Australia