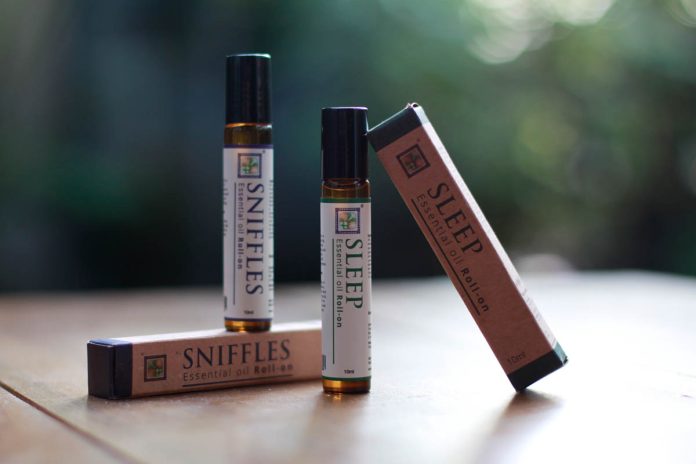 Kuala Lumpur, Malaysia – Tanamera launches its first Aromatherapy Roll On Range beginning 16 June 2021 with a Special Tanamera Roll On Launch Deal. The Tanamera roll-on range is a blend of essential oils diluted with cold pressed plant oils that can be applied directly to skin. Each is carefully selected to reflect the core values of Tanamera in pursuing 100% natural ingredients of the highest standards. The Tanamera Aromatherapy Rolls On Range is travel-friendly, giving you convenience to carry with you whenever you need it.
Here are two Tanamera Aromatherapy Roll On Range that you must have.
TANAMERA SLEEP ROLL ON
Fall into a deep sleep faster and wake up feeling refreshed with Tanamera Sleep Roll On that is infused with Tanamera Sleep Oil, a therapeutic blend of 5 essential oils. This helps with your overall sleep quality as well as alleviate symptoms associated with mild insomnia and restlessness.
Before bed, apply on your temples, in between the eyebrows, behind the ear lobes and back of the neck for best results. Additionally, you can apply the oil onto your palms, gently rub palms together and cup over your nose to inhale deeply.
●     Lavender can help melt away your worries, encourage restoration and induce sleep.

●     Cedarwood creates a relaxing, calming, and comforting atmosphere when diffused to support a relaxing nighttime routine.

●     Frankincense promotes feelings of relaxation and tranquility.

●     Marjoram oil contains calming properties that help relax the emotions during stressful situations, helping you to rest easily.

●     Neroli essential oil is a soft, gentle essential oil that soothes and relaxes your breathing cycle as well as relieves insomnia and feelings of despair.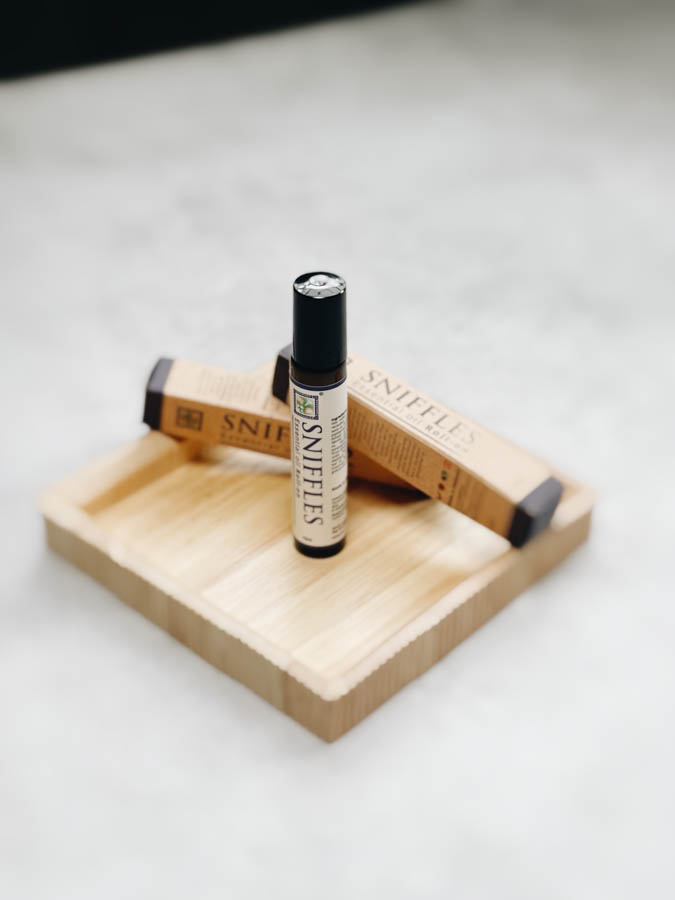 TANAMERA SNIFFLES ROLL ON
Breathe easier with Tanamera Sniffles Roll On. It has a complex blend of 11 essential oils designed to immediately ease cough, cold, nose and chest congestion and uncontrollable sneezing. So you can say goodbye to nasal congestion, runny and stuffy nose, constant sneezing and watery nasal secretions!
For best results, apply on the chest, forehead, temples, wrists, palms, feet and other pressure points before inhaling deeply.
●     Peppermint has cooling benefits, and this helps open airways, clear sinuses as well as fight bacteria and reduce inflammation.

●     Wild mint can help soothe inflammation with its antimicrobial, anti-inflammatory, and decongestant properties. It is most specific for respiratory infections that feel hot, inflamed, and congested with spasming. Just smelling crushed mint or mint essential oil helps to clear their sinuses and lungs.

●     Camphor oil is popular in aromatherapy as it helps relieve respiratory congestion. It is a time-tested remedy for treating respiratory woes like nasal congestion, clearing phlegm, cough and cold. Simply inhaling the fragrance of camphor can clear the mucus and phlegm in the nasal tract, bronchi and lungs. Camphor oil is a key element in vaporising rubs owing to its strong decongestant properties.

●     Wintergreen is a wonderful remedy for nasal and respiratory congestion. The results of applying wintergreen oil are immediate and especially soothing right before bed when your lungs and sinuses tend to get especially clogged up.

●     Pine essential oil can be an effective treatment for inflammation and excess mucus caused by sinusitis.

●     Oregano essential oil, especially from the leaves of the oregano plant, has strong antioxidant properties. According to research, oregano oil has been used in traditional methods to treat fevers and respiratory symptoms, which are both associated with the flu.

●     Spearmint Essential Oil is multi-purpose, and it continues to be used to soothe ailments such as skin problems, headaches, nausea, vomiting, respiratory issues, and cold symptoms.

●     Thyme helps fight respiratory infections and is a natural expectorant that serves as an antiseptic and helps expel mucus. It's also good for soothing coughs and fighting nasal congestion.

●     Tea tree oil is an exceptionally powerful antiseptic. It has the advantage of being both hypo-allergenic and non-toxic and can be effective to fight colds and flu; alleviate sore throats, tonsillitis, and gum disease; ease bronchitis, chesty coughs, and congestion.

●     Rosemary is noted for its strong antiseptic and stimulating properties. It is also a gentle analgesic and regulator that helps balance the body and mind.

●     Eucalyptus vapor helps to break up mucus, reduce inflammation, relieve pain, easing headaches and muscle tension that can result from a cold or flu.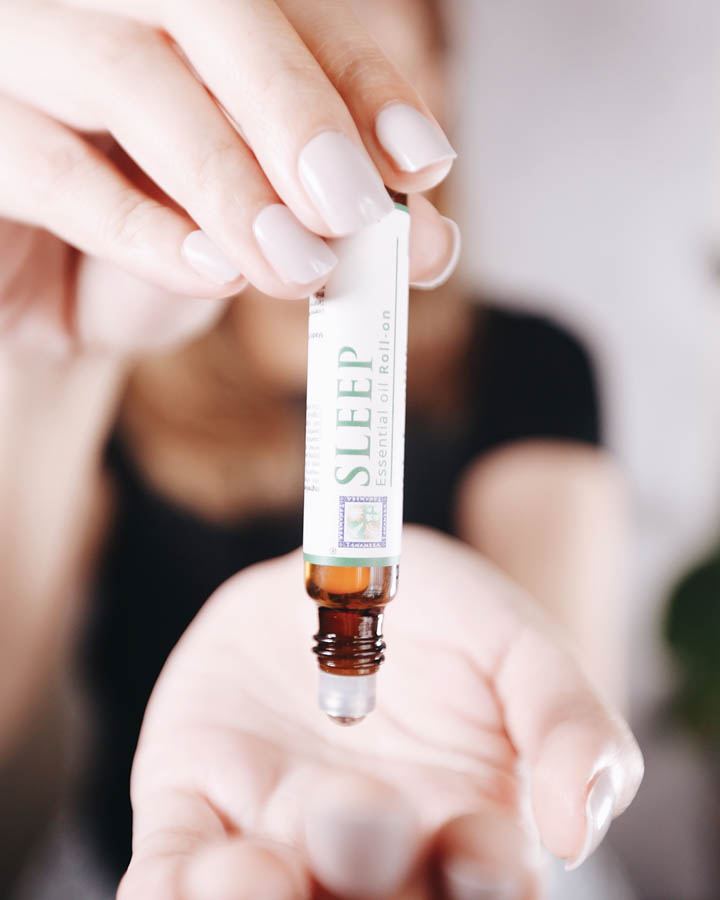 Special Tanamera Roll On Launch Deal
On 16 June 2021, from 11am to 3pm only, customers who purchase the Roll On bundle (both Tanamera Sleep Roll On and Tanamera Sniffles Roll On) will receive a Tanamera Brown Formulation Body Soap and a Smart Watch (worth RM 60) with their order.
Additionally, the first 5 customers who purchase the Roll-On bundle will also receive a Tanamera Waterless Diffuser, Tanamera Relaxing EO and Tanamera Uplifting EO.
Terms and Conditions
Register your details on the waiting list beginning today
Tanamera will send reminders before the sale is open on 16 June 2021
Only those who have registered in the waiting list will be eligible
Tanamera will send a special buying link via SMS ONLY
The Tanamera Sleep Roll On and Tanamera Sniffles Roll On are available on www.tanamera.com.my