With Merdeka and Malaysia Day around the corner, it is time to spend time with your family and friends. Here's a list of how you can make the most of your holidays at Pavilion REIT Malls – from catching up over amazing Malaysian food to watching the latest movies together.
Ber-Juang Together!
Get in the patriotic mood with JUANG – a movie featuring a collaboration between five local directors to bring Malaysia's fight against Covid-19 to the big screen. Inspired by real-life stories, the film captures how Malaysians came together to overcome the hardships brought on by the pandemic. 
Catch it from 8 September onwards at Dadi Cinema. Sit back and  enjoy the latest flicks in the unique Star-Max Hall in Dadi Cinema Pavilion KL, or lounge in adorable customised seats at the Lil Star cinema halls designed specially for kids at Dadi Cinema Da Men USJ.
Location: Dadi Cinema, Level 6, Pavilion KL & Level 4, Da Men USJ
Sweet tribute
Take a bite into a Malaysian-inspired dessert! Make a beeline for PAUL to try their gorgeous Merdeka Tartlet, decked out in the colours of the Jalur Gemilang in tribute to our country. The blue pea-infused panna cotta is topped with creamy coconut yoghurt and fresh Cameron Highland strawberries (yes, locally sourced!) in a sweet tartlet shell. Glorious!
Location: PAUL, Level 2, Pavilion KL & Ground Floor, Intermark Mall
Ice, Ice, Baby
We all know and love Cendol as a bowl of shaved ice topped with coconut milk, palm sugar syrup, and green rice flour jelly – but what if we told you that you could get Cendol as a milkshake? Yes, you read right! Head over to Baskin-Robbins to try the all-new Cendol Blast Ice Cream Milkshake and indulge in a uniquely Malaysian dessert to celebrate Merdeka and Malaysia Day.
Location: Baskin-Robbins, Level 6, Pavilion KL
Tastes like home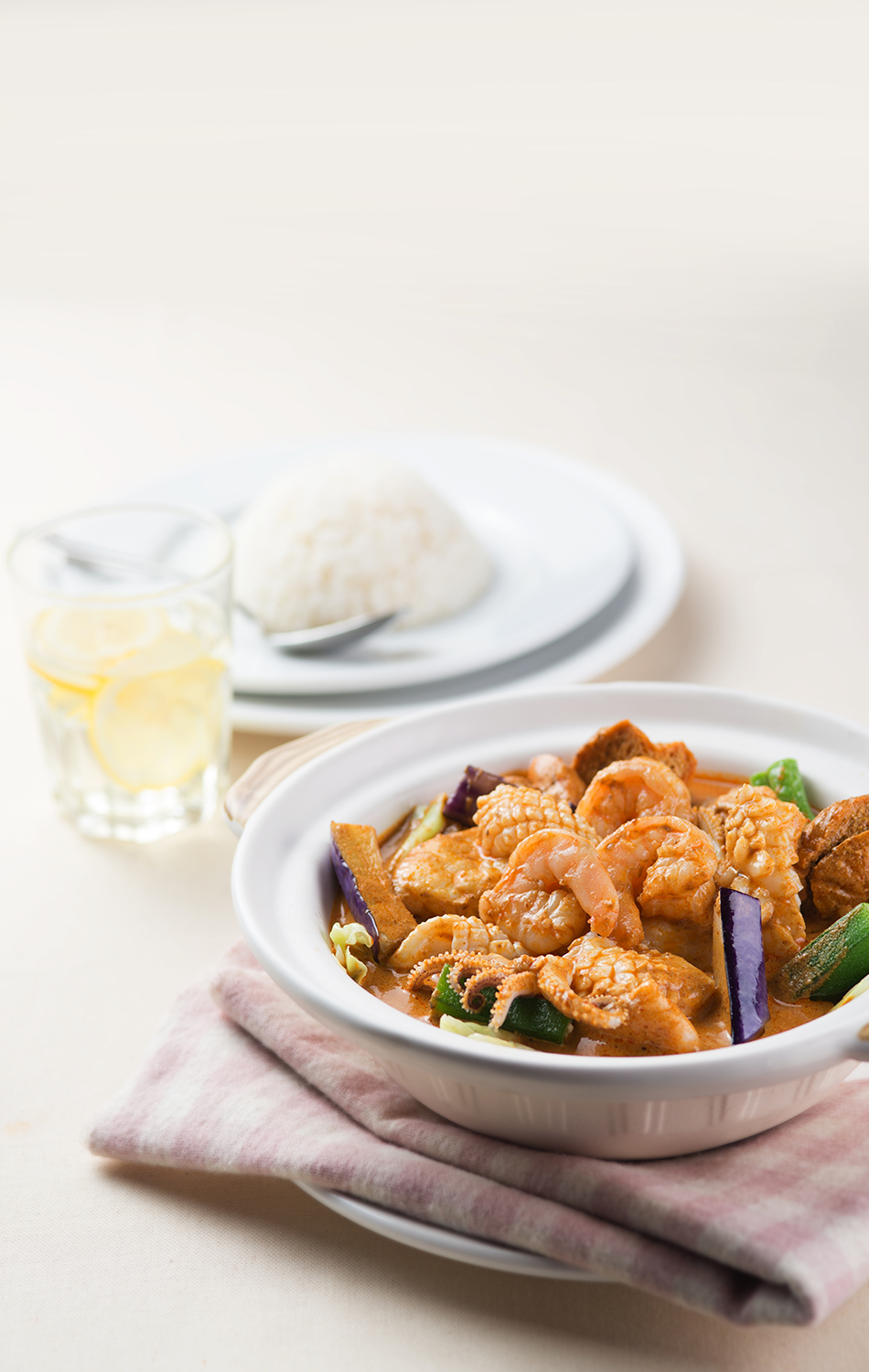 Nothing hits the spot more than eating local Malaysian cuisine. As the name suggests, Grandmama's offers a delectable menu that transports you back to your grandmother's dining table. Enjoy famous local favourites including Nasi Lemak, Nasi Ayam Istimewa, Duck Egg Char Kway Teow, Curry Fish Head, Hakka Fried Rice and more.
Location: Grandmama's, Level 6, Pavilion KL & Ground Floor, Intermark Mall
A sweet afternoon
Whether it's peeling the layers of pink Kuih Lapis, the crumbly texture of Karipap, or the sweet and sticky chew of Bingka Ubi, everyone has their own fond memories of traditional Malaysian kuih that brings you back to your childhood.
Indulge in a traditional Malaysian afternoon tea at Serai with assorted kuih-muih, best topped off with a glass of steaming hot teh tarik for an added oomph!
Location: Serai, level 7, Dining Loft, Pavilion KL
Ipoh Mali!
Nam Heong Ipoh brings the original concept from Nam Heong Food Court in SoHo Ipoh to KL. The famous Nam Heong Egg Tarts are a must-have. Featuring a crispy and flaky crust and delightfully sweet and silky egg custard filling, these tarts are best paired with a cup of Ipoh hot coffee! Don't forget to try the popular Nam Heong Chicken Hor Fun featuring well-seasoned broth topped with chives, shredded chicken and prawns.
Location: Nam Heong Ipoh, Level 8, Pavilion KL & LG-21 & 22, Lower Ground Floor, Da Men USJ
A record-breaking feat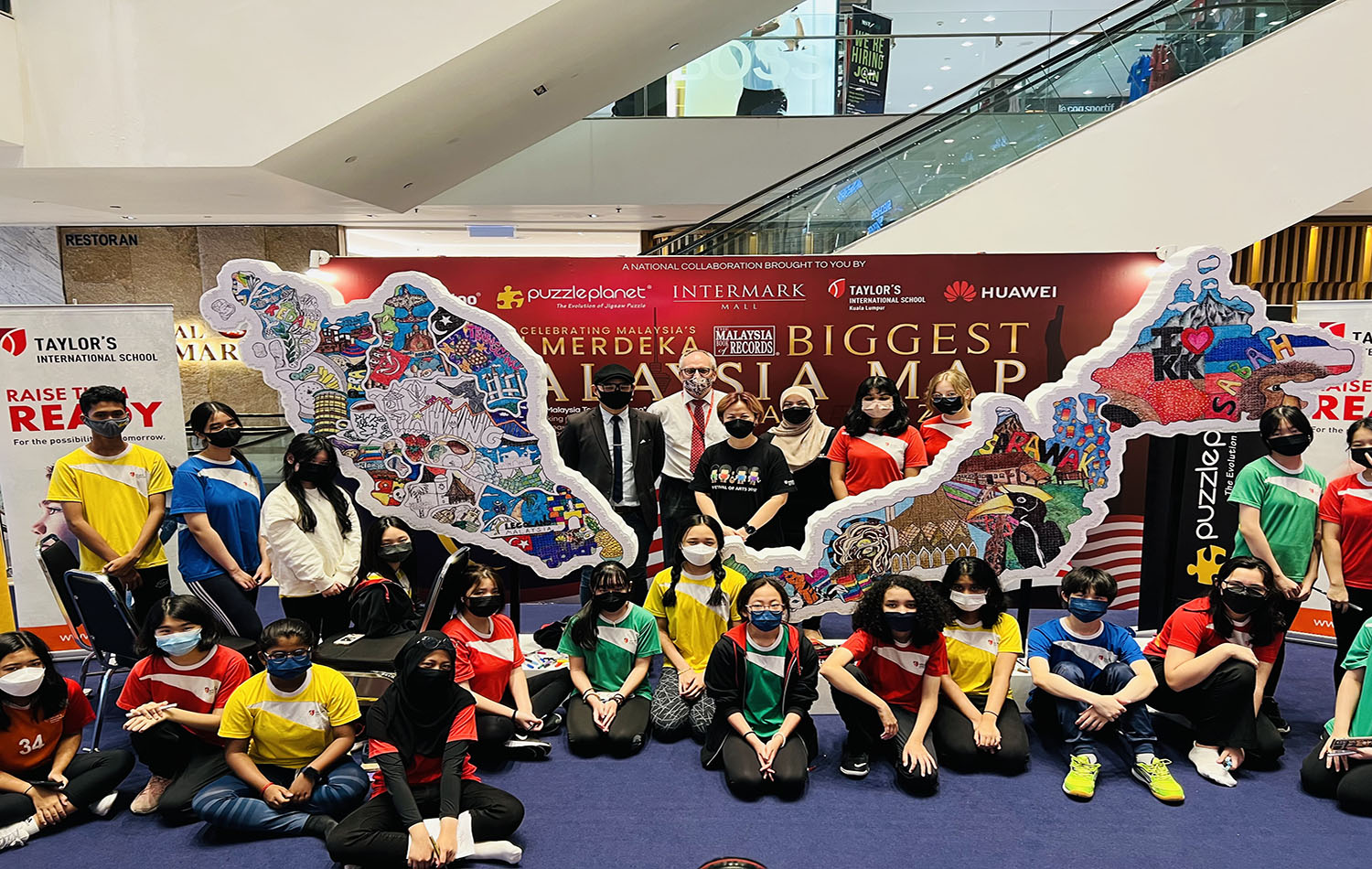 Admire the 'Biggest Malaysia Jigsaw Puzzle Map' at Intermark Mall! In the spirit of this year's Merdeka theme 'Keluarga Malaysia Teguh Bersama', Puzzle Planet, Taylor's International School and Intermark Mall have collaborated to create an impressive 15ft by 7ft Malaysia Map made entirely out of 48,000 puzzle pieces. Malaysia Book of Records 'Biggest Malaysia Puzzle Map' will make the ideal backdrop for the perfect Merdeka selfie!
You're all that and dim sum!
Celebrate your love for Malaysia by sharing a meal with loved ones. Enjoy a mix of savoury and sweet dim sum with friends and family at In Colonial's amazing Dim Sum Degustation! 
Set in a charming British Colonial-styled restaurant, In Colonial serves Anglo-Chinese cuisine that promises to tantalise your taste buds. Order from more than 30 different types of their best dishes and immerse yourself in a mouthwatering culinary experience!
Location: In Colonial, Ground Floor, Intermark Mall
In-kuih-dible handicrafts
Looking to support small local businesses this Merdeka? Check out Happy Dumpy's stall at Intermark Mall where you can find a unique collection of handcrafted purses, pouches, bags, soaps and candles that evoke memories of our homeland Malaysia with adorable designs featuring our iconic food culture. We love their range of kuih soaps and adorable Angku Kuih Pouches, they're simply in-kuih-dible!
Location: Happy Dumpy, Ground Atrium, Intermark Mall
Beautiful Batik
Get decked out in stunning batik clothing and accessories at Batek by Rasta Rashid's pop-up at Intermark Mall! Check out Malaysian designer Rasta Rashid's collection of modern and contemporary clothing and accessories with a unique Malaysian batik twist. Her collection includes batik bomber jackets, blazers, hoodie jackets, modern dress and men's shirts; with her accessory line comprising of shoes, handbags and clutches.
Location: Batek by Rasta Rashid, Ground Atrium, Intermark Mall
Just like the ol' days
Remember when you would devour fried ice cream while strolling around a night market? Relive this sweet memory at llaollao. At its recently opened flagship store at Pavilion KL, you can try exciting new menu items, including the llaollao Brioche! This amazing dessert features a soft and warm brioche bun that envelopes cold, delicate frozen yoghurt within. Topped with your favourite sauce and toppings, it's a beautiful contrast of flavours and an instant throwback to that childhood favourite.
Location: llaollao, Level 3, Pavilion KL