New Studio launched by brand ambassadors Chef Marina Mustafa and Mr World Malaysia 2022, Joshua Benedict.
Also announced – Christmas-themed collaboration with The Food Merchant; to supply the groceries needed for those using CookX Asia's Christmas-themed meal plan. 
CookX Asia also introduces a brand-new voucher system for users to redeem dishes and recipe plans from on-app vendors.
Kuala Lumpur, 2nd December 2022 – CookX Asia, an all-in-one social cooking app for food enthusiasts and foodpreneurs, is marking an exciting phase of growth with the launch of CookX Studio – a new custom-made space fitted with cutting-edge cooking equipment that will offer the platforms content creators a dedicated space for testing out recipes and recording recipe videos.
Located at Eve Suites @ Ara Damansara, the 2,400 square feet studio comes fully equipped with all the accoutrements needed for budding chefs to cook up a storm, including; two sets of premium designed kitchen cabinets and counter pairs, a movable kitchen island, a full dining table set, as well as a refrigerator and other pertinent electrical appliances including a mixer, multi-cooker, food processor and more, supplied by home appliance brand, KHIND.
KHIND's collaboration with CookX Asia also goes a step further with their cookbook transformation program for cooking appliances. Select appliances (i.e. air fryers, slow cookers, etc.) will have its own collection of recipes, combined in physical and digital cookbook concepts – with QR codes ready for consumers to watch or buy in the CookX Asia app as well.
"The launch of CookX Asia Studio is a big step for us, food lovers and content creators alike. We are excited to provide our budding local foodies with a space for them to explore and enjoy all the creative possibilities available to them," shares Mia Wong, Chief Product Officer, CookX Asia, adding "From top-line cooking equipment and utensils to professional recording and lighting equipment, now our content creators have a space that can help them create spectacular content for the users on our CookX Asia platform."
Looking to encourage usage of the new studio and benefit its creators, CookX Asia is offering its creators free kitchen studio rentals for the first 5 bookings, at a maximum of 3 hours per day.
CookX Asia Studio's maiden kitchen experience was recently officiated by brand ambassadors, Marina Mustafa and Joshua Benedict. Members of the media were treated to a special festive cooking workshop featuring Marina's new Tuna Pasta Frittata Omelette, a simple, but hearty dish perfect to kick-start the holiday season.
Cooking up a Winter Storm this Festive Season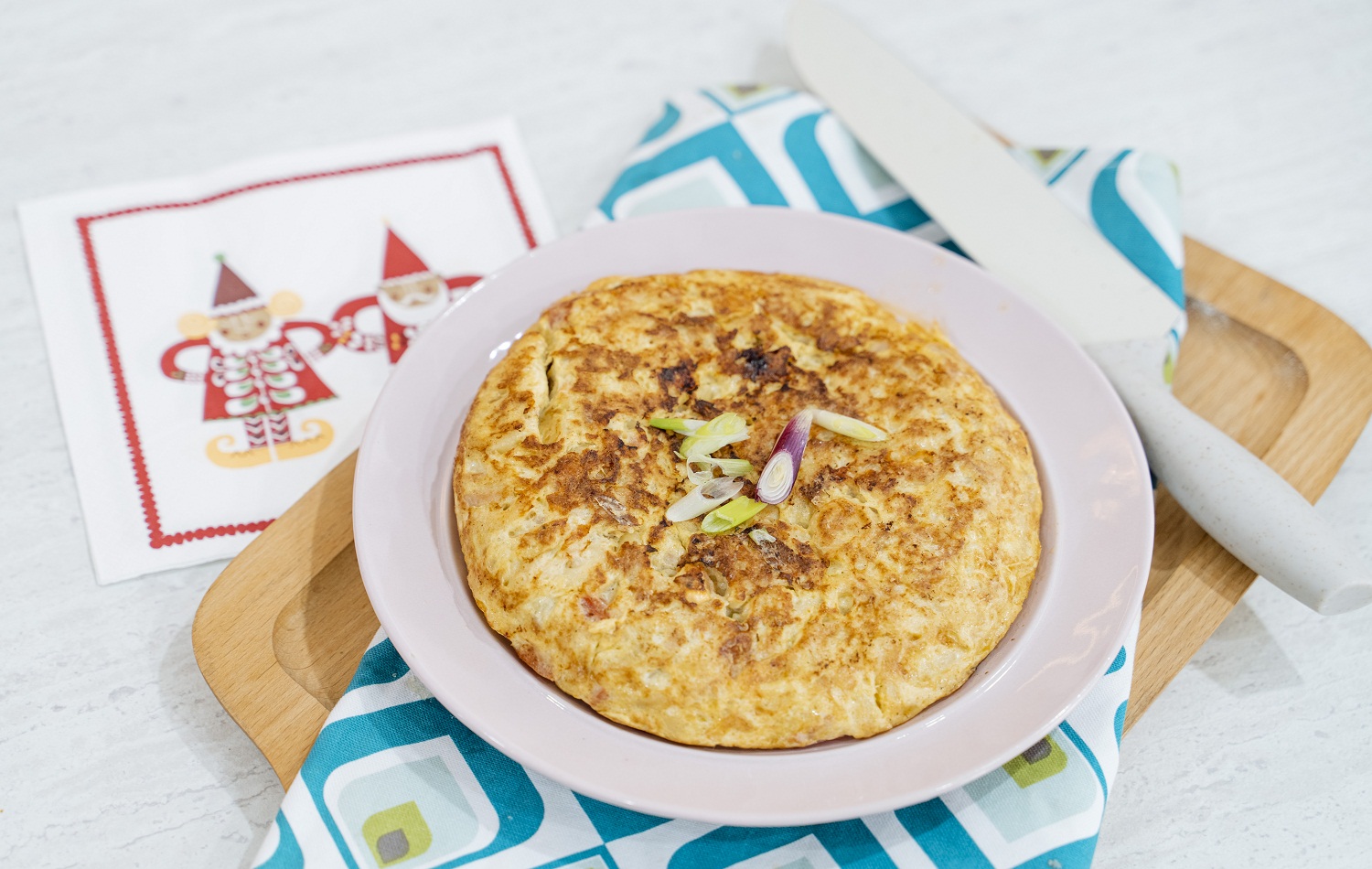 The Tuna Pasta Frittata Omelette also forms a key part of CookX Asia's latest collaboration with The Food Merchants – Malaysia's first international premium grocer– for CookX Asia's Xmas Party Xpert campaign.
Just in time for the festive season, this campaign sees the introduction of 3 deliciously simple recipes for app users. Forming the X-mas Xpert Recipe Bundle, each of these recipes – which cover an appetiser, a main course, and a dessert in the form of Classic Fluffy Mashed Potatoes, Tuna Pasta Frittata Omelette, and Homemade Spiced Apple Crumble.
All the dishes were designed specially by Marina to be quick and simple with each consisting of just 5 ingredients (or less), with a prep time of 25 minutes.
"CookX Asia was created to make cooking more accessible for everyone, and that was what inspired me to come up with these recipes – because I wanted to show people that cooking is nothing to be intimidated by," shared Marina Mustaffa, Brand Ambassador, CookX Asia, adding that the choice of 5 ingredients per recipe was intentional "Even simple ingredients are enough for a fancy meal, even for new chefs – you just need to be creative!"
Available for the month of December, these recipe bundles will be packed and sold via the CookX Asia app as pre-measured Eco-Packs, and packed and sold in-store as retail pack bundles by The Food Merchant. In the spirit of the season, the Christmas bundles are also decked out with festive seasonal packaging.
Voucher System Roll-out
Continuing the flurry of firsts for the brand is CookX Asia's all-new voucher system. With the system, app users can also claim dine-in vouchers made available by CookX Merchants via the app from December 2022 onwards. Claimable vouchers will be displayed on the merchant's profile or via the "Dine-in" button feature in the app. Once claimed, users are free to utilise these vouchers within the stipulated time period. First-time app users will also enjoy free dine-in e-vouchers from either Café Chef Wan or Mr Fish when they sign up and key in their referral code until the 31st of December.