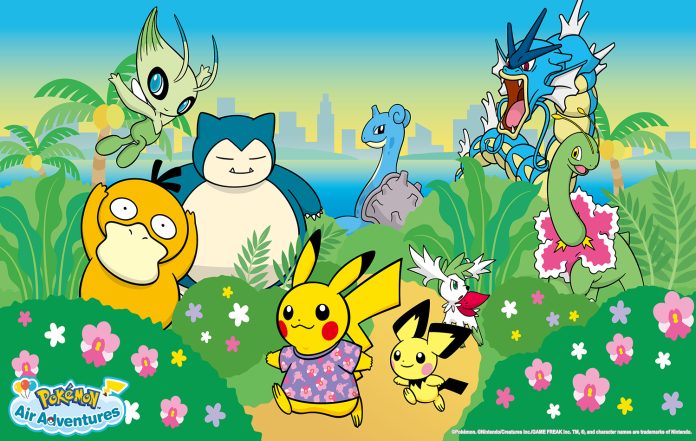 The Pokémon Company (TPC) celebrates the launch of its Pokémon Air Adventures with a series of  activations in Singapore, starting off with its strategic partnership with Scoot Pte Ltd (Scoot).

The Pikachu Jet TR will feature a unique livery and themed inflight amenities and experience, including  Pikachu-related merchandise. Scoot has announced planned flight routes for the Boeing 787-9  Dreamliner within Asia including Tokyo (Narita) and Seoul from 9 September 2022. The fixed flight routes  for the Pokemon-themed flights will rotate every 2-3 months. The partnership with Scoot marks the first  ASEAN airline outside of Japan to launch an original Pokémon-themed livery.

As part of the rollout of Pokémon Air Adventures in Singapore, a special Pikachu Weekend is scheduled  for November, including a night show and Pokémon GO event.
TUESDAY, 30th AUGUST 2022, Kuala Lumpur – Japanese-based The Pokémon Company (TPC)  announces the launch of its Pokémon Air Adventures in Singapore, commemorating the project with a  partnership with Scoot Pte Ltd (Scoot) for an exclusive Pikachu Jet TR in Singapore. This milestone  collaboration marks the first ASEAN airline outside of Japan to launch a unique Pokémon-themed inflight  experience. As international travel restrictions ease, the partnership aims to revitalise the travel and aviation  industry and connect travellers through a unique aviation experience.
The Pikachu Jet TR commences the first phase of TPC's Pokémon Air Adventures with the aim of  encouraging international tourists to travel to Singapore. The two parties unveiled the livery for the Pikachu  Jet TR at a press conference held in Singapore Changi Airport earlier today. As part of its exterior design,  the aeroplane features Pokémon-related imagery specifically custom-made for Singapore. The Pikachu Jet  TR, a Boeing 787-9 Dreamliner with a capacity of 375 seats, is scheduled for its inaugural flight on 9  September to Tokyo, Japan.
Passengers can expect to book a trip between Singapore, Tokyo and Seoul, with flights departing bi monthly from Changi Airport, Terminal 1. The fare prices for one-way tickets start from S$333 for a trip to  Tokyo and S$231 for a trip to Seoul (inclusive of taxes). The routes of the Pikachu Jet TR will be reviewed  periodically and customers can check out the latest details on Scoot's website.
Offering an enjoyable and inclusive travel experience, passengers can also look forward to inflight amenities  bearing Pokémon designs, including original merchandise such as tote bags, lanyards, bucket hats and a  collector's edition of the aircraft model donned with the special livery. These are available for purchase  during flight bookings through Scoot's website and mobile app from 9 September, and on board the  inaugural flight. Additionally, a selection of specially curated Japanese inflight meals have been prepared  to support this Pikachu Jet TR launch for the coming two quarters and are also available for pre-order.  
Leslie Thng, CEO, Scoot, said, "We are excited and humbled to be the first ASEAN airline to partner with  The Pokémon Company to connect customers across our network on the Pikachu Jet TR Together with  one of the key franchises in the world, Scoot will offer customers a one-of-a-kind experience on the Pikachu  Jet TR through a series of complementary inflight amenities, merchandise, meals and activities. This will  add fillip to the travel industry that is still recovering from the effects of the Covid pandemic, and we hope  that this will help reignite the passion for travel and adventure."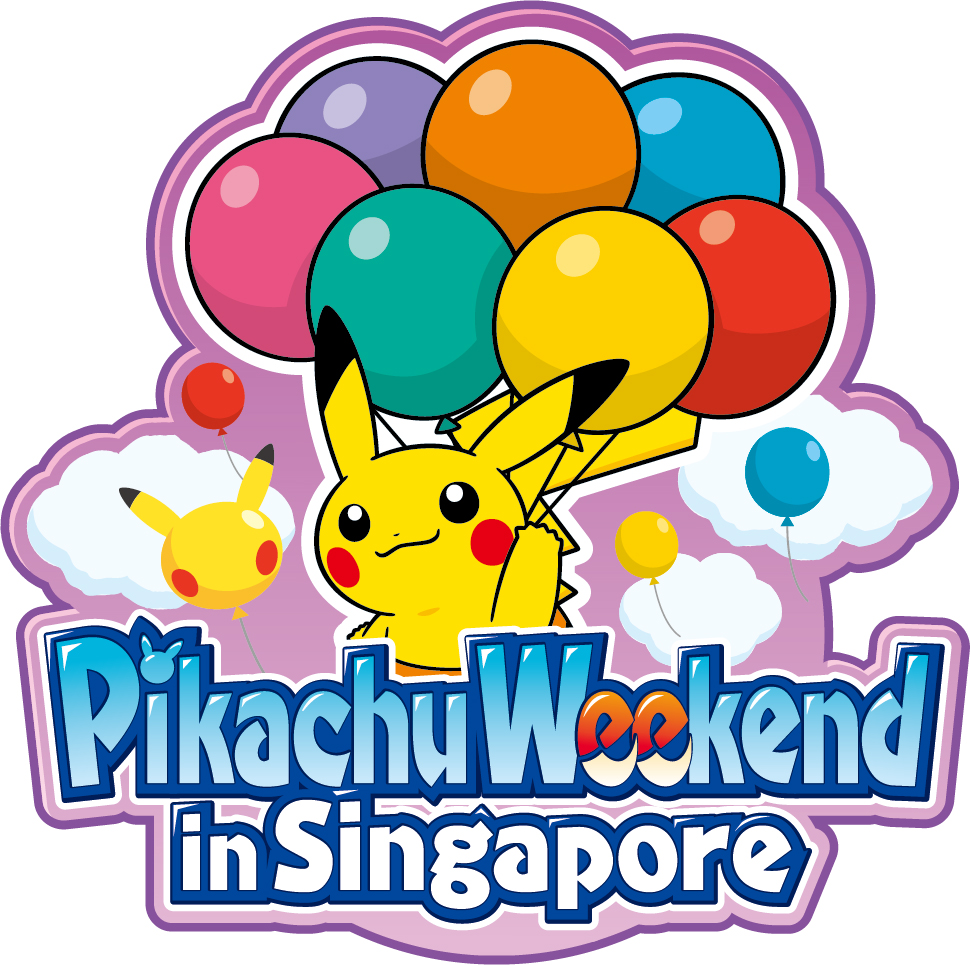 Following the grand unveiling of the Pikachu Jet TR, a special Pikachu Weekend will be held in Singapore  from 18 to 20 November as part of TPC's ongoing support for international travel and Singapore's tourism  economy. The event will feature a night show held at Marina Bay, alongside an exciting Pokémon GO  event, "Pokémon GO Safari Zone: Singapore", which will be held at Gardens by the Bay.
During the period of 18 to 20 November, the "Pokémon GO Safari Zone: Singapore" event, which is the  special event from Pokémon GO will be offered all around Singapore. Users can purchase a ticket and  participate at the main site at Gardens by the Bay, where Maractus will appear in the wild. For the first time  in Pokémon GO, users will be able to encounter Shiny Purrloin—if they're lucky! 
Also, Pikachu wearing a purple T-shirt (Flower), will be appearing in the wild from November 2022 for over  one year to celebrate this event. Travellers to Singapore can try their luck and look for this exclusive  Pikachu. 
Susumu Fukunaga, Corporate Officer, The Pokémon Company shared, "The Pokémon Air Adventures  Project was initiated with the intention of creating something special for our community during these  uncertain times, providing excitement to everyone the Pokémon way, and to the industry that has been  affected by the situation in more ways than one. Although the pandemic situation is still unpredictable, we  hope this event will be a catalyst for people to kickstart their travels once again as borders reopen and life  returns to normal. With this project, we hope to contribute to the tourism and transportation infrastructure industries in various regions and that the Pikachu Jet TR will be a symbol of this connectivity among  communities and bring joy to everyone involved." 
Chang Chee Pey, Assistant Chief Executive, Marketing Group, Singapore Tourism Board, said, "As borders  reopen, we look forward to welcoming visitors back to Singapore. This partnership between The Pokémon  Company and Scoot is timely and offers yet another reason to visit Singapore and enjoy our new and  compelling offerings. We encourage the tourism industry to continue forging such innovative partnerships  and reimagined travel experiences." 

Felix Loh, CEO, Gardens by the Bay, added, "We are pleased to partner The Pokémon Company of Japan  to bring the ever-popular Pokémon to Gardens by the Bay. The Pokémon GO event at the Meadow in  November will add to the lively line-up of year-end events at Gardens by the Bay, and is yet another  opportunity for the community to gather at this iconic location to have fun and bond with one another. As  the pandemic situation stabilises, we hope to bring back more fun and exciting activities for visitors to look forward to."