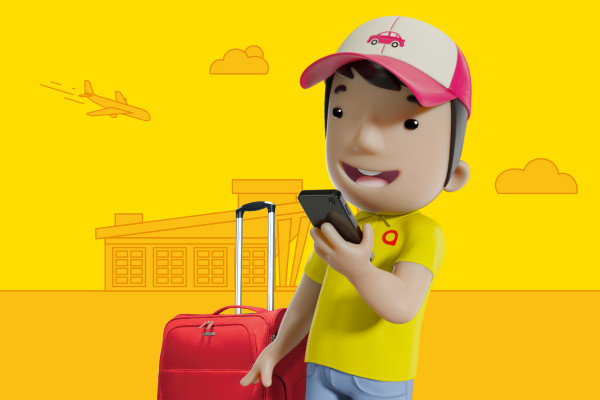 Maxim was officially launched in Thailand ,operating at Chiang Mai and followed by more main cities which are Hat Yai, Khon Kaen, Pattaya, Phuket, Udon Thani and keep expanding. The operation starting in 2022 with several services provided for users to compliment the needs, Maxim target audience is local and tourist who visit the country. Users in Malaysia now can use the services in Thailand, as the country is one of the prime locations to visit.
It allows users to book e-hailing, motoride and delivery through one application, users now can relish several services with Maxim. The services provided help users in terms of transportation especially for tourists who visit Thailand, order can be made at the application and it will connect directly to the drivers. Not only that, Maxim's e-hailing offers affordable prices with comfort cars, the cost of ride is fixed once the booking is made at the application and does not change.
Maxim application is also user friendly, when users can still use English or Malay language even though the order is made in Thailand, this is a convenience for everyone. Orders can be made and get a ride without worrying about language.
Here are a few steps on how to create order for Malaysians who visit Thailand.
Download Maxim for new users at

App Store, Google Play, Huawei App Gallery and Galaxy Store.

Click on menu and search for setting

Change to Thailand and choose your city

Enter the pick-up and drop-off point

Complete the order with "ORDER"
Delight the vacation with Maxim when visiting Thailand, no need to worry about transportation or high fees. Now more comfortable, cheap and easy with Maxim e-hailing
Info
Maxim Thailand started operating in 2022 and growing strongly, and available at several cities in Thailand. Maxim not only focused on e-hailing, but the services have diversified into parcel courier and food delivery that are ready to meet your daily needs. 
Shafiqah Shajari
Public Relations Specialist
Maxim E-hailing Malaysia