KUALA LUMPUR, 4 JANUARY 2022: Pavilion Bukit Jalil is excited to announce Tsutaya Books, world renowned Japanese bookstore chain as the latest major addition to the mall's vibrant retail mix. The bookstore is set to open its first Southeast Asian store in the first quarter of 2022. Famously named as "one of the world's most beautiful bookstores", Tsutaya Books at Pavilion Bukit Jalil aims to inspire and transform lifestyle with the store's concept of "Cultivate Culture & Lifestyle" – offering a conducive environment for developing characters, fostering relationships and strengthening community bonds. The 31,000 square feet of space comprising of a bookstore, café, specialised merchandise, and activity areas will be a curated lifestyle destination, providing an immersive and relaxing space for the community to gather and discover lifestyle inspiration.
Created to be the brand epitome of 'TSUTAYA', each Tsutaya Books carries a distinct personality, offering a unique concept in elite areas where no two stores are alike, such as the iconic T-Site at Daikanyama, Shibuya and Ginza Six in Tokyo. Since then, both 'TSUTAYA' and Tsutaya Books have become an all-encompassing Japanese pop culture platform, operating in more than 1,400 branches around the world.
"We look forward to launching our first Southeast Asia bookstore with Pavilion Bukit Jalil and we cannot wait for Malaysians to experience the Tsutaya brand for the first time. In line with our vision to cultivate culture and lifestyle, we hope to create a space for families and children who love books, design, and art to grow, explore and thrive together at Tsutaya Books," said Mr. Hideyuki Uemoto, Head of Tsutaya Books Malaysia.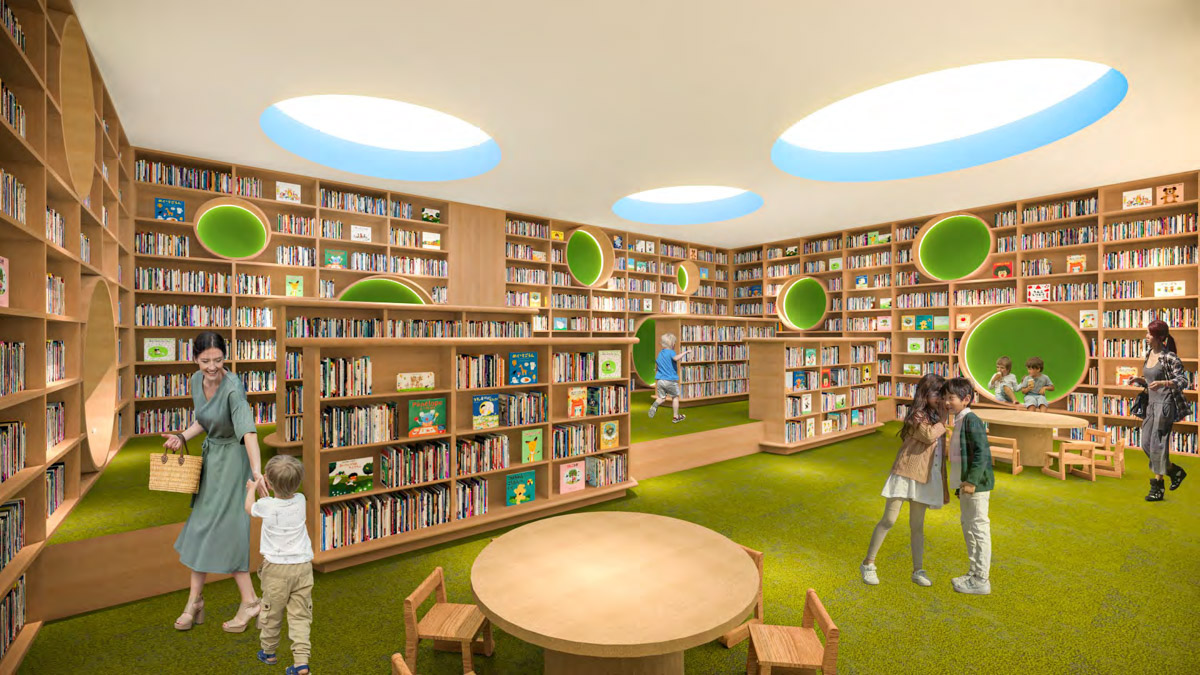 "It is an honour to have Tsutaya Books choose to open their first-ever Southeast Asia store in Pavilion Bukit Jalil, it has surely elevated our offerings from our current solid tenant line-up for the mall," said Dato' Joyce Yap, Chief Executive Officer of Retail, Kuala Lumpur Pavilion Sdn. Bhd., Retail Planner of Pavilion Bukit Jalil.
Besides having one of the largest varieties of literary materials on-site, Tsutaya Books will be staffed by a team of expert Concierges offering visitors personalised recommendations and assistance in genre-specific areas of interest. Adding to the immersive experience, the store features a dedicated space for family-friendly activities, a playground and low bookshelves for children to nurture positive reading habits as well as a vast collection of curated gifts and souvenirs from fine writing stationery, art and crafts, interior decorative items, fragrances and more. Visitors can also delight in a delicious selection of beverages and pastries at its lifestyle café.
Beyond Tsutaya Books' offerings, Pavilion Bukit Jalil's vibrant retail mix includes well-known international brands who have selected Pavilion Bukit Jalil as their first entry into the Malaysian retail market such as Absolute Siam Store, Ecotopia and ICONCRAFT brought in by Thailand's leading world-class retail developer Siam Piwat, award-winning Taiwanese pottery brand LOHAS, China's leading tea company TianYue Tea Joy, and more. Visit https://www.facebook.com/PavilionBukitJalil.Mall to follow the latest mall updates.