Celebrating 40 years of Look East Policy
In commemoration with the 40th anniversary of the Malaysian Government's Look East Policy, The Japan Foundation, Kuala Lumpur (JFKL) will be organising a concert of "Min'yo" Japanese folk songs on 4 and 5 March 2022 at the Kuala Lumpur Performing Arts Centre (KLPac). This concert is supported by Ministry of Tourism, Arts and Culture Malaysia and Japan Airlines, and in cooperation with Embassy of Japan in Malaysia and The Actors Studio Seni Teater Rakyat.
Advocated in 1982, the Look East Policy helped drive Malaysia's socio-economic development and establish the foundations of the country's manufacturing industry. Over the years the policy has greatly contributed toward strengthening bilateral ties between the two countries.
In line with the historical occasion, JFKL proudly invites 5 musicians from Japan and Alena Murang (Sape') as a guest musician from Malaysia. Among the many genres of Japanese traditional music, the concert will feature Min'yo or folk songs, traditionally sung among the townspeople. Min'yo is characterized with its special singing technique called "Kobushi" which employs a style of melisma. The lyrics in the Min'yo not only help people understand the daily lives of Japanese people, their perception of seasons and its rich regional culture, it also showcases costumes that are sure to captivate the audience.
Live music enthusiasts will get a chance to see and listen to a different style of Min'yo performance, which usually features traditional renditions. The conventional setting of Min'yo performance consists of vocals, Shakuhachi (bamboo flute), Shamisen (three strings instrument), and Shime-daiko (small drum). This time around the audience will get the chance to experience the Wadaiko (big drum) and percussion, which adds on the programme, and features a lively rhythm, intertwining serene melodies with those where the audience can join in and enjoy.
The musicians featured in the concert include TANAKA Shiho, KATO Erina on vocals and the Tsugaru-Shamisen, TSUKUDA Koshi on the Shakuhachi and KATO Takuya on the Wadaiko. KUMAGAI Daisuke is the concert's music director and on the percussion and HIRANUMA Jin'ichi is the concert director. The guest musician is Sarawak's Alena Murang, who will be on the Sape' will be performing together with the Japanese artists.
Showtimes

8:00 PM, 4 March 2022 (Friday)

8:00 PM, 5 March 2022 (Saturday)

Venue

Pentas 1, Kuala Lumpur Performing Arts Centre (KLPac)

Sentul Park, Jalan Strachan off Jalan Sultan Azlan Shah,

51100, Kuala Lumpur

Ticketing

RM 50 & RM 30. Concession: 50% OFF for JFKL Members, Seniors above 60, Students & Disabled. Ticket are available online via cloudtix.co. No phone sales & over the counter sales.

Information

www.jfkl.org.my/events/minyomusicconcert/

 
ARTIST PROFILES
TANAKA Shiho (Vocal &
Tsugaru-Shamisen
)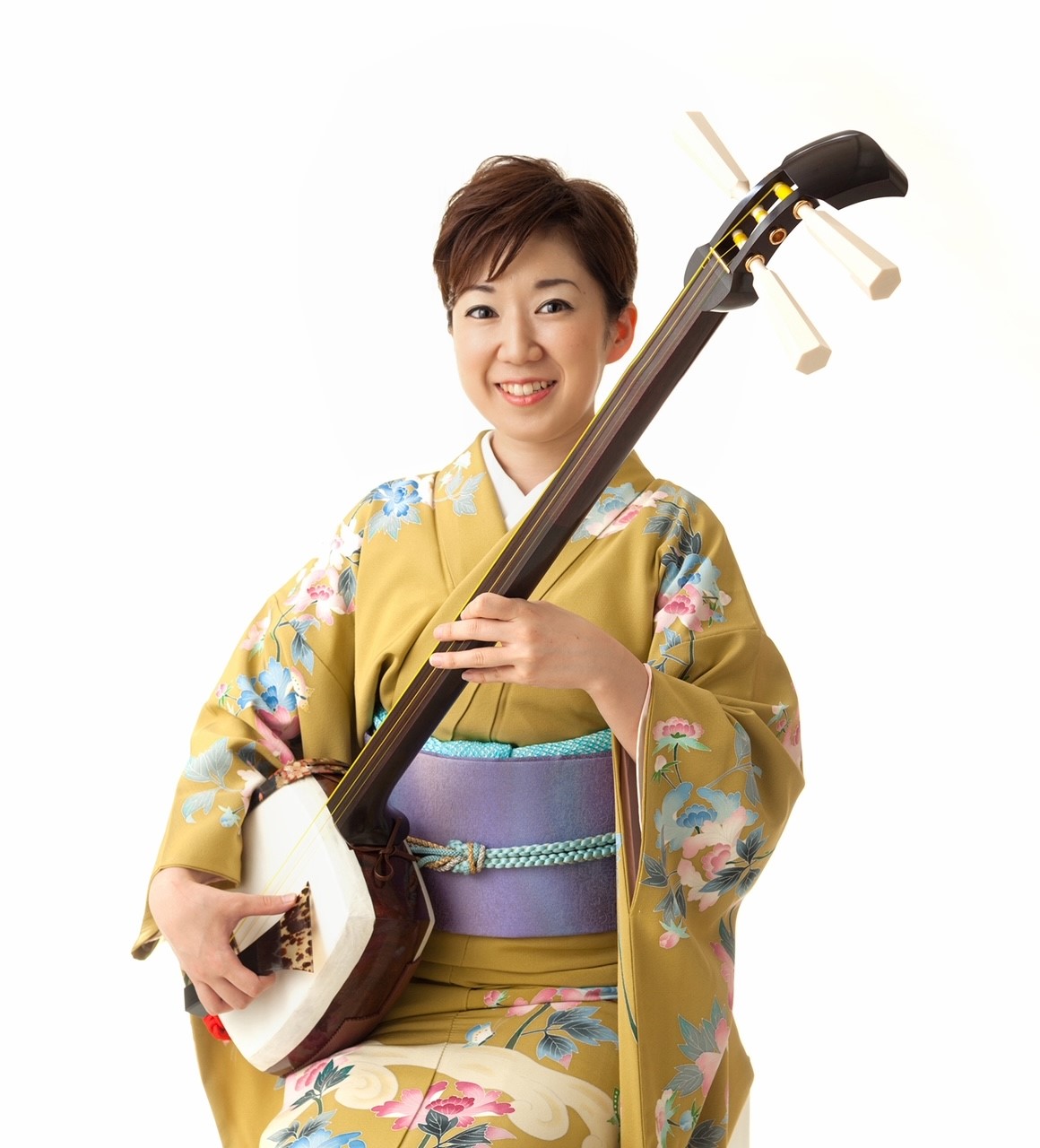 Born in Yokohama, Kanagawa prefecture. Started learning Tsugaru-Shamisen at 10 years old after hearing a concert by KAZE, a Tsugaru-Shamisen troupe. Studied Min'yo and Tsugaru-Shamisen under TAKAHASHI Yukiji, TAKAHASHI Yujiro of the Takahashi School, and NAKAHARA Mariko. Studied accompaniment with KIYONO Akiko. Studied Wadaiko and vocals under KITSU Shigeri. Performs mainly Tsugaru-Shamisen with vocals, and has introduced people to a variety of regional Min'yo both in Japan and overseas. She is also the overall Champion for Japan Folk Song and Dance Association, North Tokyo Competition 2016 (Dounan kudokibushi) and winner for Female Division, All Japan Tsugaru-Shamisen Competition, Nagoya 2019.
KATO Erina (Vocal & Tsugaru-Shamisen)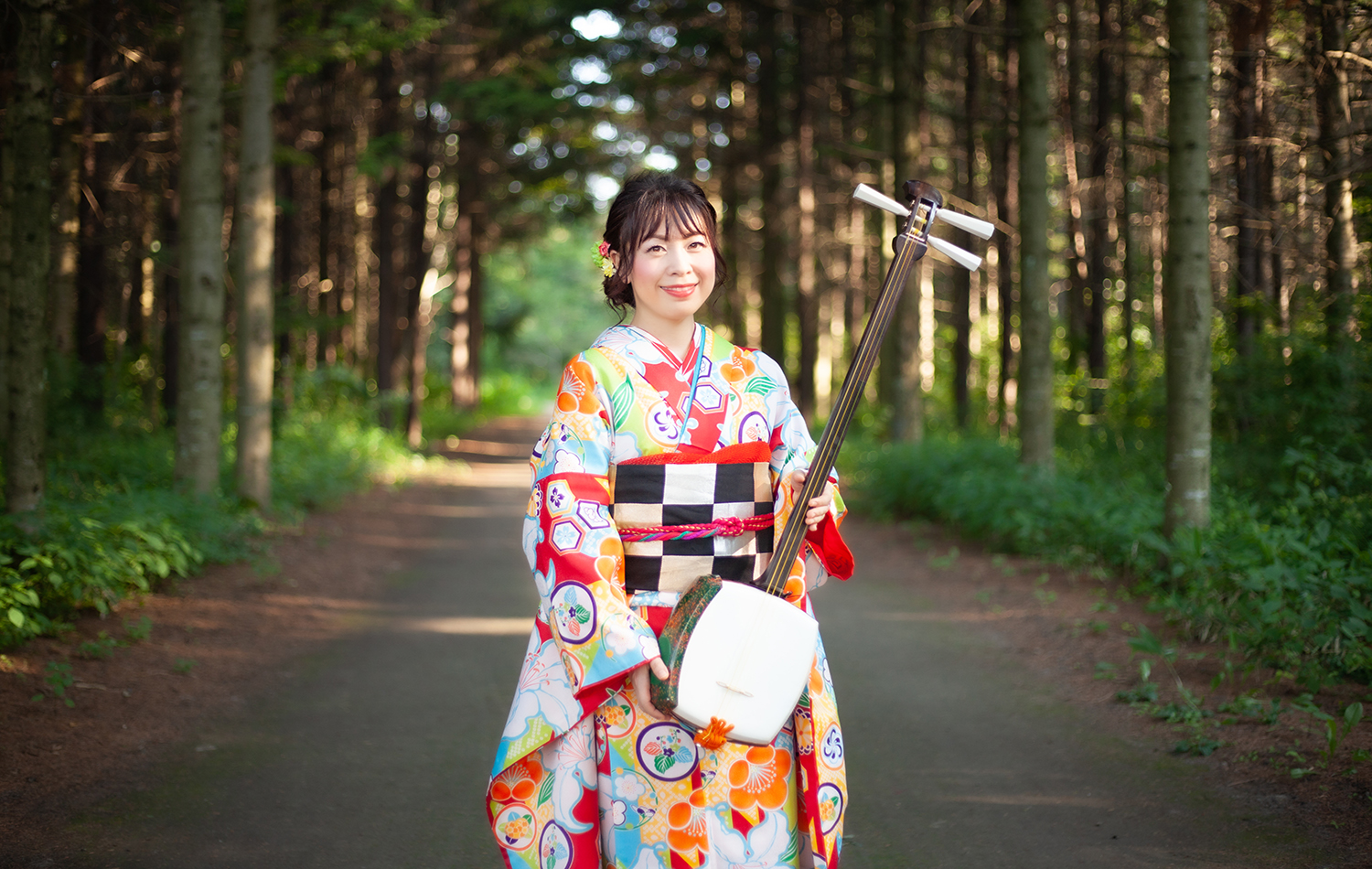 Born in Obihiro, Hokkaido. Learnt Min'yo since 3 years old, and Tsugaru-Shamisen from her father from 10 years old. Although she worked as a certified care worker for a while her talent became evident at Min'yo competitions where she won several awards. Currently heads the Tsugaru-Shamisen Japanese Min'yo Kato School Sangenkai, established by her father, and is dedicated to training the next generation as well as performing throughout Japan. KATO Erina's vocals goes beyond the framework of Min'yo, and has garnered her attention as a singer able to convey the scenery of her hometown, Tokachi, Hokkaido. Featured numerous times on radio and newspapers, she also produces many concerts. Working under the motto, "Songs that resonate in the hearts", she has been highly rated not just in her hometown of Tokachi but at educational institutes, local festivals as well.
TSUKUDA Koshi (Shakuhachi & Fue)
Studied since early childhood under his father, TSUKUDA Issei, a Shakuhachi performer. Has widened the scope of his activities by working with Shamisen, Wadaiko, and musicians of various other genres to explore the possibilities of Shakuhachi and Shinobue. Has actively performed overseas, having visited more than 15 countries and 25 cities. Appears regularly in Min'yo programs on NHK's TV and radio. Participated as a Shakuhachi performer at the MAGIC FLUTES concert, a gathering of the world's flute performers, held at "tff rudolstadt 2013", Germany. Champion of Shakuhachi Grand Prix, 53rd National Traditional Folk Song Competition.
KATO Takuya (Wadaiko)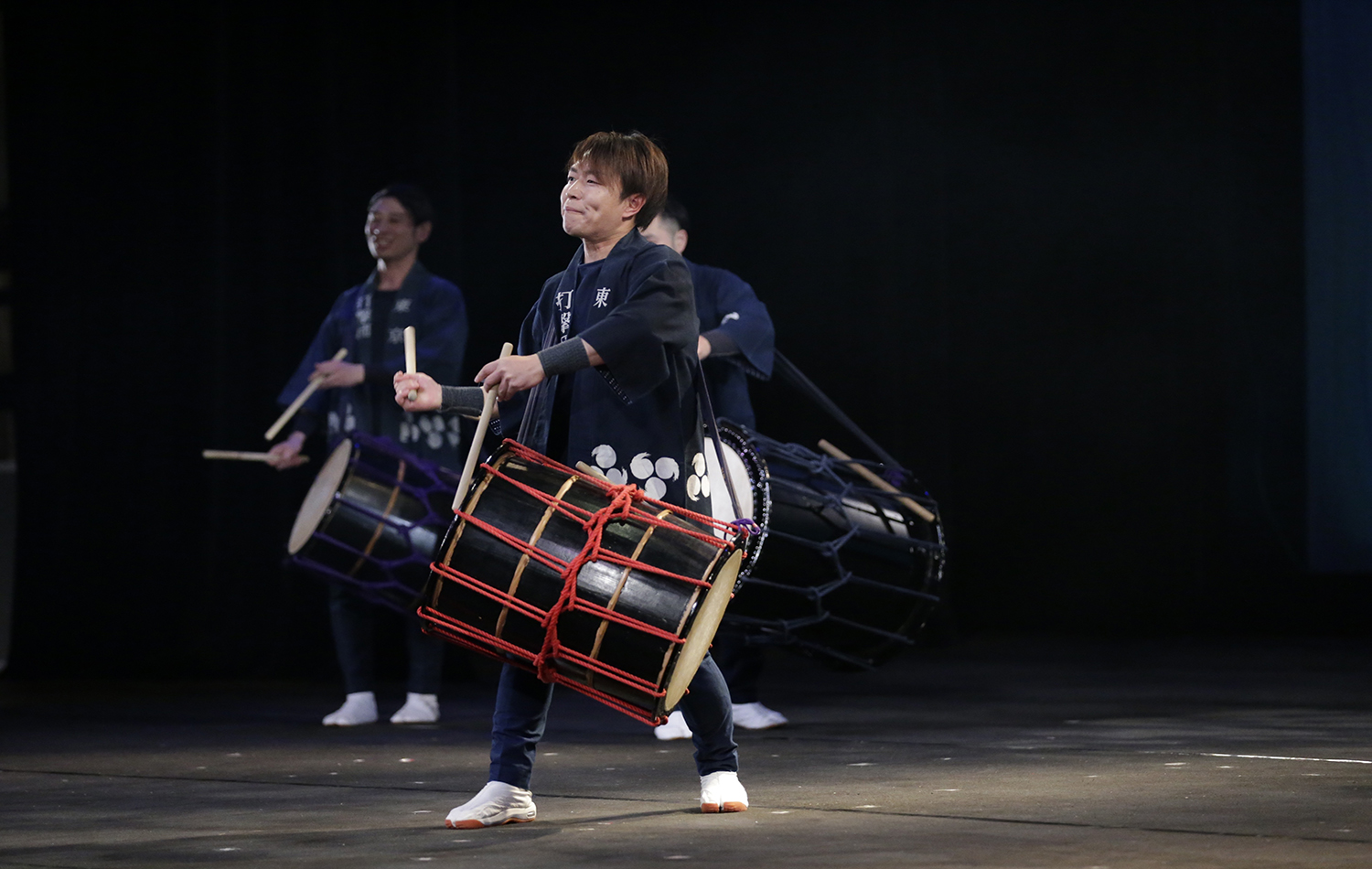 Learnt Wadaiko under his father, KATO Osamu. Debuted at 12 years old and a member of Tokyo Dagekidan since 2002. Provides composition for drums and teaches Wadaiko to theatrical group EXILE and Musical Touken Ranbu. Also actively collaborates with other genres. Active both in Japan and overseas with performances that leverages on his technique and groove that allows him to play the odaiko with ippon-uchi as well as skillfully handle multiple drums.
KUMAGAI Daisuke (Drums & Percussion, Music Director)
Drummer/percussionist from Hokkaido. Moved to Tokyo and studied under MATSUMOTO Teruo, SENBA Kiyohiko, KITSU Shigeri to learn drums, percussion, geza ongaku (music and stage effects) for kabuki, Edo festival music, Min'yo drums, etc. Active in various genres from rock, jazz, to pop and has performed with ZABADAK, METROFARCE, coba, SHIRASAKI Emi, EGUSA Keita, MAMIKO Hirai. Toured overseas with UMEZU Kazutoki and others under a Japan Foundation project visiting Saudi Arabia, Czech Republic and Germany. Also active as a theatre and stage musician, having participated in such key works as "Yume no Sakeme" (2018, New National Theatre, written by INOUE Hisashi, directed by KURIYAMA Tamiya); "Kuuchuu Cabaret 2019" (2019, Matsumoto Performing Arts Centre, written and directed by KUSHIDA Kazuyoshi), etc.
Alena Murang (Guest musician, Vocal & Sape')
Alena Murang is a musician and artist of the Dayak Kelabit people in Sarawak, Malaysia on the island of Borneo. She is the first professional female sape' player, and sings in the endangered languages Kenyah and Kelabit, performing live across the world. Through music, film, and fashion, she works with other creatives to tell stories of the people and place, always honouring the past and contemporary times. She has won several awards for her work.