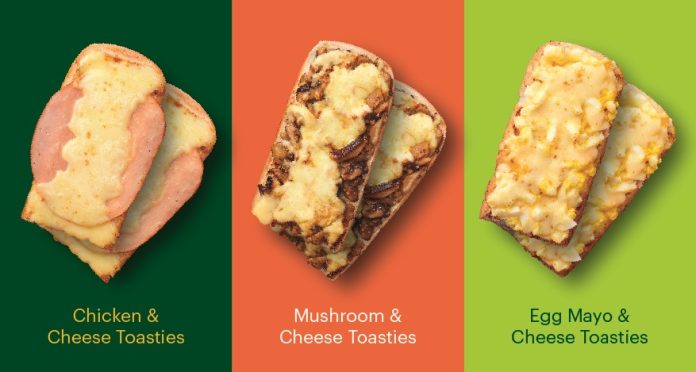 'Life is short, make every bite count'
We couldn't agree more, especially when it comes to tingling our taste buds! When you live to eat, you have to make every meal a #fresh new experience, and Subway offers exactly that.
If variety is the spice of your life – try any of these 7 orders for your next meal.
1. A Toast to Toasties
Start your day right! Whether it's with juicy mushrooms or delicious chicken and cheese toppings, these toasted treats come warm, crunchy,  and really hit the spot as the perfect snack.
2. Egg Mayo: A sandwich staple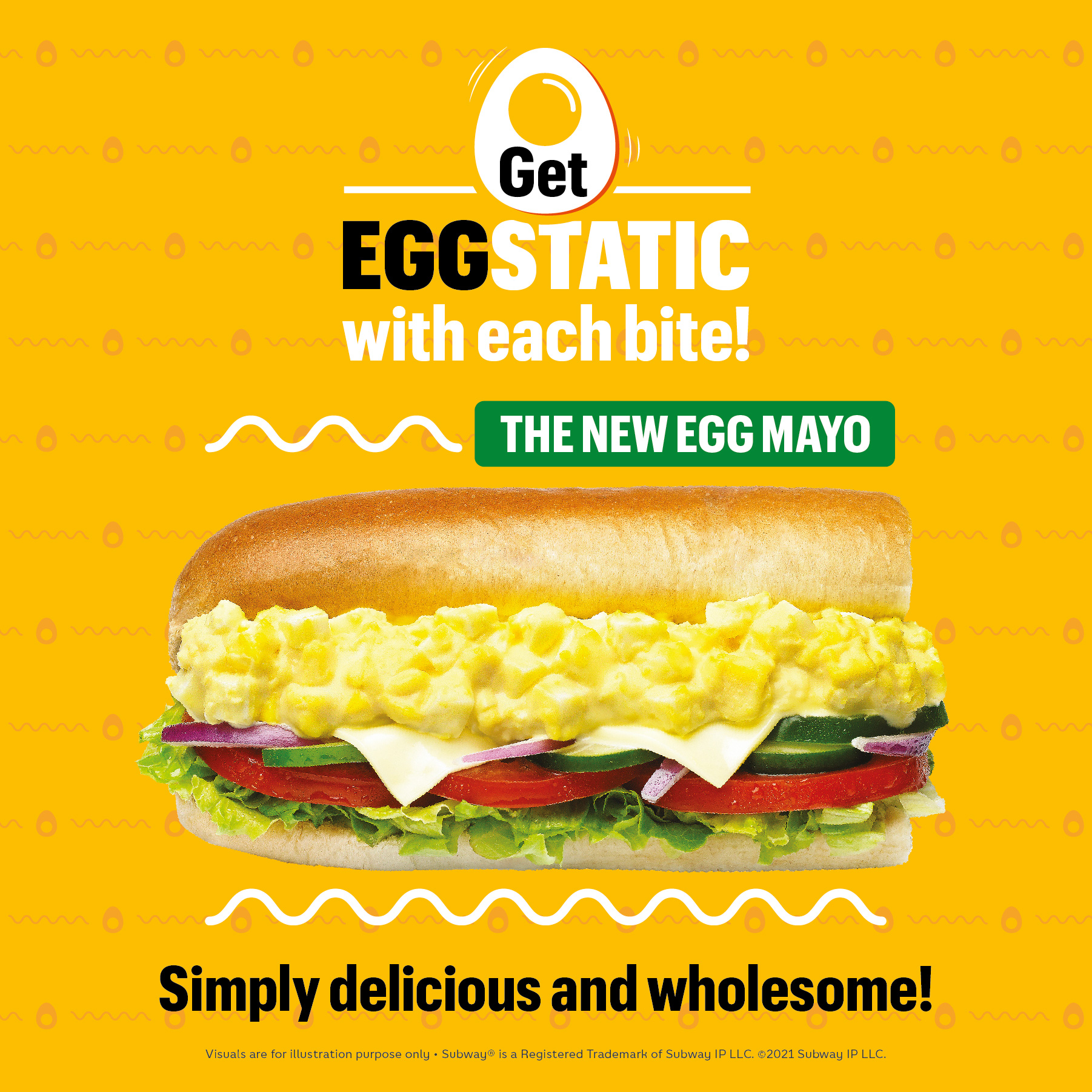 Egg Mayo is an all-time sandwich staple! You know you can enjoy this classic flavour on it's own – but did you know you can add this tasty filling to any of your favourite Subs? Add it to your favourite Tuna, Meatball or perhaps a Roast Beef Sub for the perfect hearty meal.
3. Double your value with a foot long!
As Malaysians who use the metric system, we may not all be sure how long a foot is, but rest assured,  Subway's Footlongs are  TWICE as long as a 6-Inch Sub without costing twice as much! Grab a friend or work up an appetite, the Footlong awaits with double the value!
4. A feast for the fitness loving foodie
Looking for that lean green treat, and craving your daily dose of avocados?
Have your wholesome fill with a chicken slice wrap and an extra scoop  of mushrooms and creamy avocados – that's all your macronutrients wrapped into one!
5. Meatball lovers, we got you
If you can't get enough of the Meatball Marinara, you can now dig into the fan favourite meatballs with a melted layer of mozzarella cheese in one scrumptious simple bowl with Subway's Cheesy Meat Bowl!
6. Spice up your life!
If you're the type to pause while you eat, wishing your meal had a little kick to it – look no further than the HOT PEPPER and SPICY MAYO on Subway's sauce list.
7. Put some pep in your step
Subway is bringing back the Black Pepper Sub! Available in chicken or beef, this saucy Sub has just the peppery kick you need! Plus if you need something sweet to bring down the heat, the Malay dessert inspired  pandan cookie is waiting for you.  The black pepper sub and pandan cookie won't be here for long so enjoy while you can!
Ps: The new black pepper Sub is approved by pepper professionals  – check out the journey of the  black pepperista on Subway MY's social channels for more!
With so many great  options to complement your sub or wrap, every visit to Subway can be a deliciously new experience.  Stop by your nearest Subway outlet and make your meal, your own.