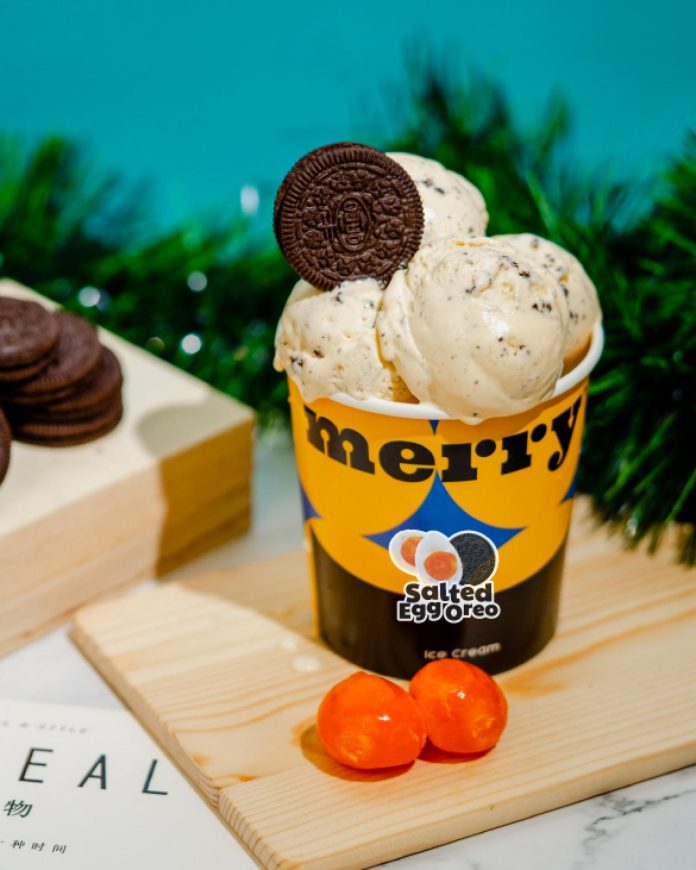 Merry Ice Cream brings you even more exceptional flavours with the new Nutty Berries Ice Cream, inspired by the old childhood favourite- peanut butter and jelly sandwich

Seasonal bestsellers from its original menu – Peppermint Mocha and IronLady Tea – are back too!
Kuala Lumpur, 21 March 2022 — Malaysian dessert lovers, get ready for new, sensational and unique ice cream flavours. This Year, it is Merry's pleasure to bring more joy (and sugary goodness) to your taste buds with a new flavour – Nutty Berries.
This new flavour combines the creamy taste of peanuts with the tangy, refreshing elements of strawberries, reminiscent of the comfort food that most of us grew up with – peanut butter and jelly also known as PB&J sandwiches. With this, the homegrown ice cream brand continues to delight Malaysians everywhere.
In addition to their already wide range of flavours, and the new Nutty Berries, Merry Ice Cream will also bring back two seasonal favourites.
"We want to keep on creating more unique ice cream flavours that are beloved and captivating to Malaysian taste buds. We hope that our Nutty Berries flavour brings back early childhood memories of a much-beloved staple, the PB&J sandwich. After all, dessert isn't just for after-dinner but a sweet treat to be enjoyed all day and night," said Stanilaus Choo Wei En, Founder of Merry Ice Cream.
The first is Peppermint Mocha, which combines the aroma of a Malaysian favourite- Ipoh white coffee – that awakens the senses,  with a refreshing minty menthol flavour, and a touch of chocolate. The second flavour – IronLady Tea (Tie Guan Yin) ice cream, brings about a natural tea fragrance extracted from tea leaves imported from An Xi, Fujian in China for the best possible taste.
Local Home-churned Ice Cream For Your Inner Child
Beginning as a café in Penang in 2016, Merry Ice Cream has always aimed to cater to diverse Malaysian taste buds with bold flavour combinations. With flagship bestsellers like Gula Melaka and Salted Egg Oreo, Merry Ice Cream's mission is to create joyful moments for the kid in every Malaysian, taking them back to simpler times when ice cream was the answer to all their problems in life.
"As Malaysians, good food and bold flavours are in our DNA. With that in mind, we are proud to have successfully created more than 30 unique flavours of ice cream, selling nationwide. At Merry Ice Cream, we believe that there is a flavour for everyone, no matter your age or your preference," added Stanilaus.
Focusing on premium quality ingredients that are 100% natural and imported from Italy and New Zealand, Merry Ice Cream prides itself in making ice cream that is free from preservatives and additives. They are also Halal-certified.
Every mouthful of  Merry Ice Cream promises to deliver the delightful taste that makes the sweet dish an unforgettable delight from start to end. This is the best way to share your most cherished childhood memories with your loved ones.