An artful partnership merging a sensorial experience with neuroscience to produce an intelligent masterpiece
Kuala Lumpur, 8 December 2021 – Hennessy Malaysia treated consumers who recently purchased the Limited Edition Hennessy V.S.O.P Privilège Refik Anadol bottle with an opportunity to immerse themselves within a unique sensorial experience in an exclusive two-day pop-up activation at Brick Studio by Metal Bees in Kota Damansara. The event was held to commemorate the groundbreaking global collaboration between Hennessy, the world's most exquisite cognac brand with Refik Anadol, an extraordinarily talented and innovative artist of the new media.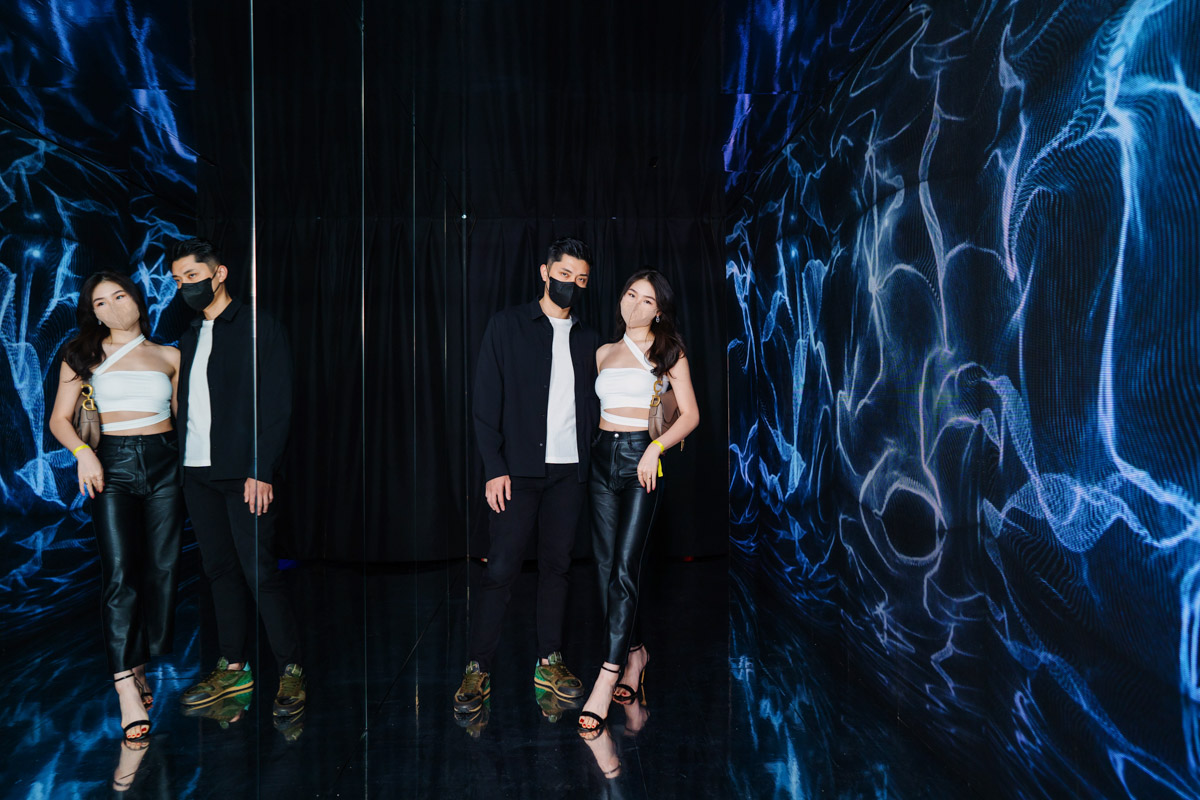 Guests were brought through an interactive journey at the pop-up from entrance to exit. Upon arrival, they got to first experience the Refik Anadol Sensory Tunnel where they can marvel at Refik's art and take photos at the end of which they were served with an exquisite Hennessy V.S.O.P Privilège Refik Anadol cocktail. Guests were then led to the Headgear Experience area where the magic begins.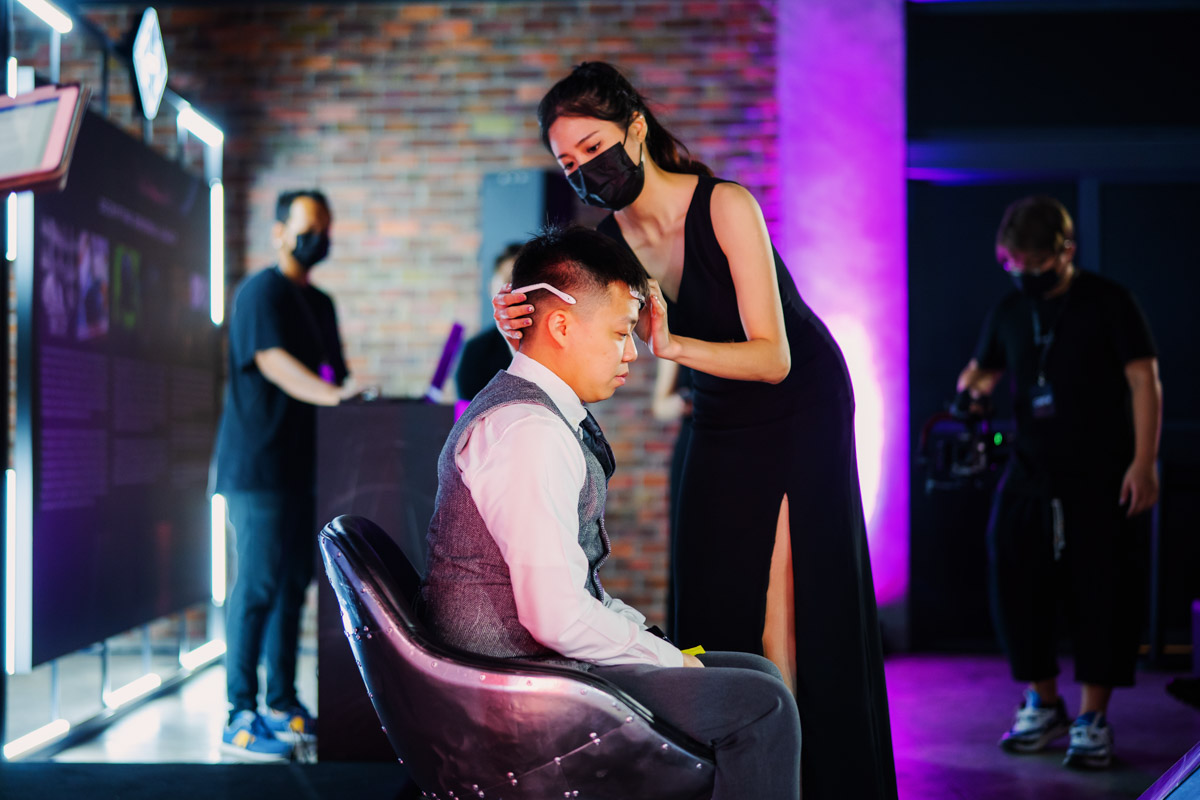 The Headgear Experience enabled guests to capture their brain activity – including emotions such as stress, engagement, interest, excitement, focus and relaxation – all while sipping on their cocktails. Specially mounted LED screens added to the excitement as guests could see in real time a showcase of their brainwaves captured and displayed on the screen. When completed, they were able to view their personalised artwork, automatically translated from the data collected, which they could download and print. The abstract artwork is a personalised artistic impression of their respective brain activity during the cocktail tasting and this is unique for each user, just like a finger print.
"Refik's experiment has exposed our brand to greater technological advancements. Hennessy will no longer only be known for its timeless heritage but also for evolving along with its consumers, even as we look towards the future for generations to come as we were in generations past, adopting new innovations along the way as we step into a new era. This immersive and unprecedented experiment truly is the future and I am excited to be able to bring this experience to Malaysia and to see the endless possibilities it could lead to, especially after witnessing Refik's incredible journey with Hennessy," says Thomas Bouleuc, Moët Hennessy Diageo Malaysia and Singapore's Managing Director.
This event follows the announcement of the collaboration earlier in the year where Refik Anadol took an unprecedented historic seat in Cognac, France, to observe Hennessy's highly secretive Tasting Committee at work. Upon touring the Hennessy estate and Founder's Cellar, he was immediately inspired by Hennessy's heritage in preserving its savoir-faire generation after generation. The idea came to him and he was able to capture sensorial data from each member as they enjoyed the blend and transform the data into one-of-a-kind masterpieces, unique to each individual.
A pioneering trailblazer in the aesthetics of machine intelligence, Refik creates masterpieces by collecting data sets and translating them into artful swirls. This is done by incorporating techniques from Artificial Intelligence (AI) and machine learning algorithms. With the integration of AI and a specialised electroencephalogram using a headset, Refik was able to capture sensorial data and translate them into a stunning abstract, dreamlike, masterpiece of art.
"Emotion lives in the senses, on the skin, in the heart, and in the mind — and with this hyper-sensitive equipment, we are able to trace everything, down to the movement of the glass," Refik Anadol explains. "You can see heritage and savoir-faire become visible and observe how the material actually becomes the wisdom."
The event also introduced two other running Hennessy campaigns; Hennessy Game On and Hennessy Best Savoured Together. For the former, a special area takes the guests to a Code Breaker activity whereby winners get to walk home with exciting prizes. The latter is a gastronomic experience of seamless pairings between Hennessy V.S.O.P and Asian flavours showcased through exciting booths of partnering restaurants for guests to try out and enjoy. Guests were also allowed to explore the rest of the venue which hosted story walls explaining the collaboration and the history of 250 years of Hennessy.
For more information and to be amongst the first to find out the latest, exclusive updates, head over to  Hennessy's Malaysia Facebook page.