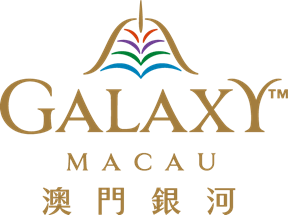 Featuring More Than 700 Uniquely Appointed Rooms and Suites, the Award-winning Integrated Resort's Newest Hotel Celebrates Local Art and Culture to Showcase the "Real Macau"

(Kuala Lumpur, September 20, 2023) – Galaxy Macau™, in collaboration with Hyatt, launched award-winning integrated resort's highly anticipated new hotel, Andaz Macau. Andaz Macau, which opened on 15 September 2023,  is the brand's first and only hotel in Macau, and its largest property globally, with the vibrant lifestyle hotel concept featuring more than 700 uniquely appointed rooms and suites. Inspired by local art, culture and architecture, the hotel seeks to immerse guests in the "real Macau", and features a stunning collection of artworks and artifacts that pay homage to the city's unique heritage while looking to the future. The launch of Andaz Macau marks the eighth hospitality brand to establish a presence within the growing estate of Galaxy Macau.
A Dynamic Lifestyle Hotel in the Heart of Macau
A striking architectural addition to the city, Andaz Macau's two hotel towers are located between the picturesque and well-preserved neighborhoods of Old Taipa and Coloane, providing guests with easy access to the city's charming traditional attractions as well as Galaxy Macau's world-class facilities. Indeed, with its direct connection to both Galaxy International Convention Center (GICC) and the 16,000-seat Galaxy Arena, as well as its dedicated check-in lounge designed specifically to provide a seamless arrival for large MICE groups, Andaz Macau offers unrivaled convenience for not only MICE guests but also guests pursuing a leisure stay.
A warm welcome is assured for all guests at Andaz Lounge on Level 6, an open and airy space evocative of a residential living room. Thoughtfully designed with subtle hints of Macau's past, from a mother-of-pearl Portuguese-style mosaic to striking couture gowns demonstrating Portuguese and Chinese craftsmanship, the lounge also acts as a relaxing community social space, where business guests can network with colleagues over a freshly brewed cup of coffee, or where leisure travelers can relax after a day of exploring the city. 
The hotel's rooms and suites, meanwhile, are inspired by the surrounding area, with a palette of forest greens and earthy orange hues reflecting the lush green landscapes of its neighborhood. Crafted by renowned interior architects, accommodations range from 35 sqm guestrooms to spacious 68 sqm suites, with innovative layouts that blur the lines between bedroom, bathroom and lounge. These welcoming spaces are perfectly complemented by carefully chosen local amenities and a minibar stocked with locally sourced food.
Guests can also make use of the hotel's heated 19-meter indoor swimming pool, work out at any time of day or night at the 24-hour fitness center, or enjoy complimentary access to Galaxy Macau's spectacular Grand Resort Deck, the world's leading skytop oasis. These facilities are complemented by warm, unscripted service that makes guests feel right at home while also immersing them in the spirit of the eclectic culture around them.
Embark on a Culinary Odyssey
A dynamic dining destination in its own right, Andaz Macau is home to a trio of captivating culinary venues where guests can experience the authentic flavors of Macau alongside classic dishes from around the world. 
The largest eatery in the hotel, Andaz Kitchen is a buzzing all-day-dining neighborhood destination where talented chefs perform eye-catching live-action cooking and serve up a dazzling array of Portuguese, Macanese and neighborhood dishes. The overall design draws inspiration from old Macau shophouses, with further nods to the city's heritage in the form of Portuguese mosaic tiles on the floor and high wooden archways that reference the city's maritime history. Andaz Kitchen is also home to a striking wall feature titled "Layers of Tradition", which showcases a curated collection of blue-and-white ceramic plates with hand-painted motifs inspired by Chinese and Portuguese accents commonly seen in Macau.
Adjacent to Andaz Kitchen is Andaz Studio, an inviting space with the look and feel of an elegant library room. Andaz Studio has also been designed as a flexible, multi-function venue that can host up to 80 people for MICE events, cocktail receptions, and a variety of social occasions and private functions, as well as interactive experiences such as master chef cooking classes.
At the intimate Andaz Bar, business and leisure guests can unwind while enjoying creative cocktails prepared by the hotel's expert mixologists and beers produced by a local brewery, complemented by a selection of sophisticated hand-bites. The design of Andaz Bar also pays homage to Macau's distinctive European-style architecture, while splashes of teal and orange are a reminder of the city's proud maritime history. 
A Masterclass in Macau-inspired Design and Art Work
Paying homage to Macau's traditional architecture and richly diverse culture, Andaz Macau's design offers a contemporary and vibrant reinterpretation of the city's unique heritage. Inspiring visitors to discover the "real Macau", interior architects have taken visual cues from some of the city's most evocative motifs, from the UNESCO-recognized East-meets-West architecture and the distinctive forms of its old maritime harbor ships, to the rich traditions of local Chinese culture and the dynamic international lifestyle of modern Macau.
Imagined as the richly decorated residence of a knowledgeable antique dealer with a deep understanding of Macau's multifaceted cultural heritage and a vast collection of antiques and art acquired over the years, guests at Andaz Macau will intuitively encounter these distinctive and varied pieces, offering a captivating visual journey that also provides the opportunity to learn about the city's history and culture while they move through the hotel and explore the different spaces.
Upon arrival, guests encounter "Landscapes Interlaced", a large wall installation featuring layered day and night photographs of the Macau skyline with natural elements indigenous to China and Macau. Also on display are elegant sculptures made with hand-painted Portuguese tile patterns and mannequins dressed in intricately embroidered couture gowns with classic cheongsam collars. These art pieces capture Macau's juxtaposition of East-West cultures and present a powerful introduction to the story of the real Macau as visitors enter the hotel.
"Juxtapose", meanwhile, is a stunning series of steel sculptures by Malaysian artist Tang Mun Kian that pays tribute to the city's historic architecture, iconic landmarks, and the insights of local residents. Other artifacts on display include the intricately embroidered couture gowns "Golden Phoenix", "Enchanted Mountains", "Historic Fusion" and "Phoenix Rising", unique antique vases "Glass Horizon 1930" and 'Glazed Mountains 1840', elegant glass sculptures "Shades of Water" and "Sails of Glass", and the vibrant paintings "Energetic Motion" and "World Connected".
Most impressive of all, however, is "Macau Steps", a one-of-a-kind staircase that reveals stories of the city's past and present through more than 100 captivating videos that create an engaging multisensory experience. Beginning with the city's busy streets at the bottom and winding its way up to the peace and tranquility of nature at the top, this signature feature takes guests on a beguiling journey of discovery that reveals the real Macau one step at a time.
An Exclusive Opening Offer
To celebrate the opening of Andaz Macau, starting today until December 31, 2023, the hotel is launching the "Experience the Real Macau" Opening Package that gives guests a spectacular introduction to both the property and Macau itself. Priced starting from MOP1,698, the opening package features a one-night hotel stay at Andaz Macau, breakfast buffet for two at Andaz Kitchen, free access to Grand Resort Deck, a sparkling array of extras and a selection of authentic local experiences.