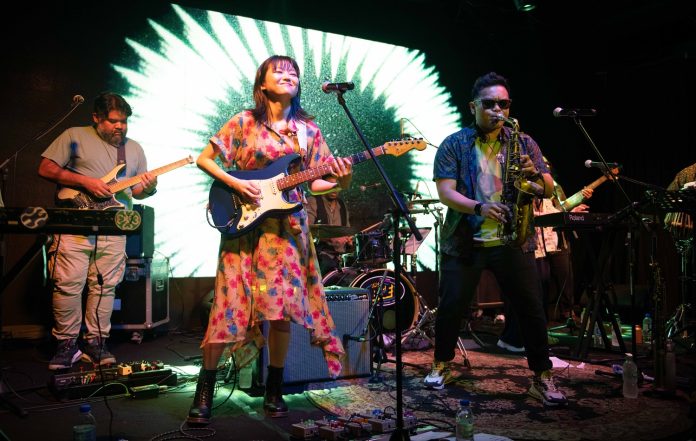 Celebrating 50 th anniversary of ASEAN – Japan Friendship and Cooperation
In commemoration with the 50th anniversary of the ASEAN-Japan Friendship and Cooperation, The Japan Foundation, Kuala Lumpur (JFKL) will be organising a live concert – a special collaborative effort to bring together Japanese guitarist and singer-songwriter, Erino YUMIKI and Nadir, a Malaysian band composed of musicians of diverse backgrounds and ethnicities. It will be on 10 and 11 March 2023 at The Bee @ Publika. This concert is organized in cooperation with the Embassy of Japan in Malaysia.
The year 2023 marks the 50th commemorative year of ASEAN-Japan relations. Japan has made every effort to build a "heart to heart" relations of mutual confidence and trust with ASEAN Member States, including Malaysia and committed itself as an equal partner to building peace and prosperity in the region. Over the years, ASEAN-Japan relations have made remarkable progress since 1973.
In line with the historical occasion, JFKL proudly invites Erino YUMIKI from Japan and Nadir from Malaysia. The concert will feature the two colourful and exciting performers that will collaborate for the first time ever. With their distinct style in their playing, live music enthusiasts will get to hear the Malaysian fusion sound together with YUMIKI's J-pop dance groove, and her versatile style from playing with different artists and band in Japan.
Live music enthusiasts will get a chance to rock out and dance along with the diverse setlist lined up that showcases both artists' musical influences and sound. Audience can also expect to enjoy a night of lively rhythm and groove to dance to, intertwining with songs that they can join in and sing along.
The musicians featured in the concert are Erino YUMIKI on vocals and guitar from Japan and performing together with her, Nadir from Malaysia. The Malaysian band comprises of Ashwin Gobinath on drums, Zaim Zaidee on bass, Farique Nadzir on guitar and vocals, Santosh Logandran on percussion, Adil Johan on saxophone, and Stephanie Tham and Lor Phaik Sim on keyboards.