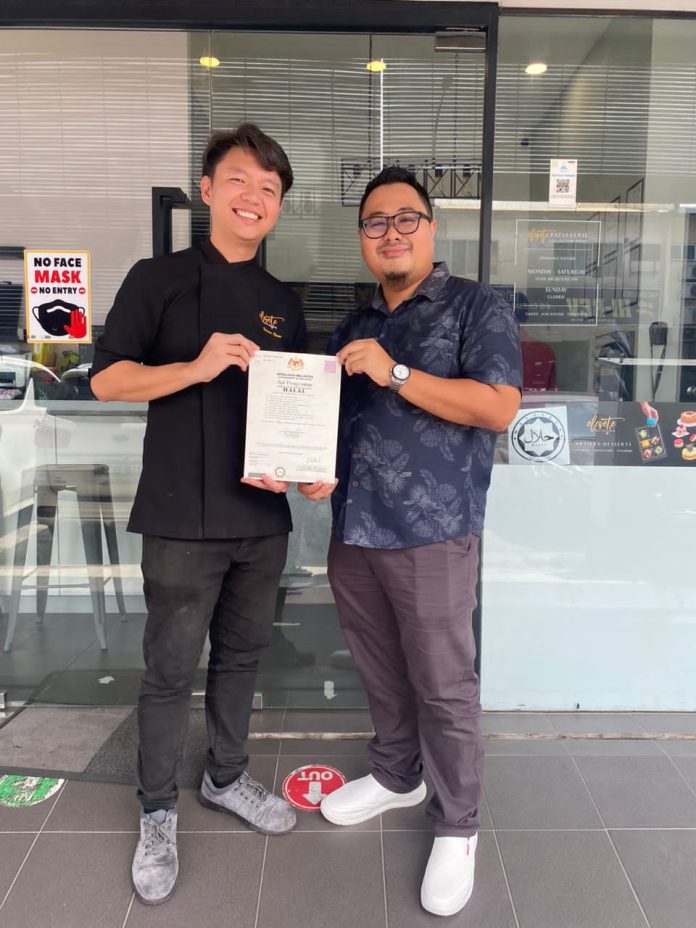 KUALA LUMPUR, 15 September, 2023 — Elevete Patisserie, a pioneering name in the local dessert industry, is proud to announce its recent achievement of securing a prestigious Halal certification from JAKIM. Led by visionary Edwin Chan, affectionately known as Pak Win, Elevete Patisserie has redefined the dessert experience for Malaysian customers, consistently delivering exquisite and Halal-certified confections.
The Halal certification underscores Elevete Patisserie's commitment to ensuring that all of its desserts are crafted using only Halal ingredients. This certification provides customers with complete peace of mind, assuring them of the brand's dedication to maintaining the highest standards of quality and cultural sensitivity. Simultaneously, Halal certification signifies that every aspect of food production, including processing, packaging, storage, and distribution, has undergone rigorous scrutiny to ensure its safety.
Expansion: AEON outlets and Singapore Border
Under Pak Win's leadership, Elevete Patisserie has reached new pinnacles of success. The brand has made its mark in various retail outlets, and its delightful creations are now available at selected AEON outlets and is expected to expand to most AEON outlets by October 2023. From delectable macarons to sliced cakes and tarts, customers can now savor Elevete Patisserie's treats during their grocery shopping excursions.
Taking its innovative approach beyond local borders, Elevete Patisserie has also achieved an international milestone with its debut in Singapore. The brand's global expansion is set to continue, with Singapore becoming the next permanent home for Elevete Patisserie, bringing its exquisite offerings to an even wider audience.
With the prestigious Halal certification from JAKIM and a visionary leader at its helm, Elevete Patisserie stands as a shining example of culinary excellence and cultural sensitivity. As the brand continues to redefine the dessert landscape in Malaysia and beyond, its commitment to quality, innovation, and inclusivity remains unwavering. Elevete Patisserie invites dessert enthusiasts to indulge in a symphony of flavors, crafted with love, and relish in the delightful experience it offers.
"In our journey to sweeten moments and create lasting memories, we are humbled and thrilled to have secured the Halal certification from JAKIM. This achievement is a testament to our dedication to serving the finest, Halal-certified desserts that not only tantalize taste buds but also respect cultural values. As we expand our footprint both locally and internationally, we look forward to bringing the joy of Elevete Patisserie to even more dessert aficionados, while expressing our deep gratitude to our cherished patrons through our Loyalty Customer Programme", Edwin Chan (Pak Win), Founder of Elevete Patisserie.
Elevete Patisserie Celebrates the Halal Certification with a promotion
To celebrate this milestone, we are whipping up a special limited-time treat. Use promo code BESTHALALDESSERTSINTOWN for 8% off your order on https://www.elevete.com.my/.
*Promo Code limited until 15th October 2023
**Limit to one use per user