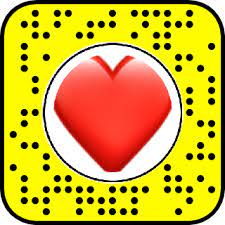 It's been a long-awaited Hari Raya Aidilfitri celebration this year with loved ones without the bounds of travel restrictions for the first time in two years. Besides the communal feasts at home with family, relatives and friends, matching outfits play a huge part in this joyous celebration and Snapchat is all set with a vast array of colourful Lenses to complement your Raya outfits! 
Divided into five sections – Team Green, Team Yellow, Team Blue, Team Red and Team Pink, Snapchat wants you to take picturesque moments with your friends and family with their fun AR Lenses that match the colours of your Baju Raya. 
So, which team are you?
Team Green
The colour most associated with Hari Raya, green symbolises life, harmony and abundance. This Raya, you can give a lovely accompaniment to your outfit by putting on some green sunnies and have ketupat all over you with Snapchat's green glasses and Ketupat Lenses that are diversely suitable for selfies, OOTD shots and videos.
Team Yellow
Projecting a sunny temperament, freshness and vibrancy, yellow is another colour that seems inseparable from the Raya celebration. Express the delight of Balik Kampung for the first time after two years with the hibiscus flower Lens, representing Malaysia's national flower. Get an elegant look with a hibiscus flower tucked behind one side of your ear to elevate your Raya outfit. Or you can try out the Moonlit Mood Lens for a fun AR experience where the crescent moon and star ornaments  follow the movement of your palm and appear as a crown.
Team Blue
Planning to go with a clean look and ooze serenity through your Baju Raya this year? Blue might just be the colour you are looking for. Complete your look with the butterfly makeup Lens to add a natural ambience to your pictures or videos, or if you're opting for a more traditional look and feel, go for the attractive Eid Mubarak Lens.
Team Red
Red is the go-to colour if you wish to exude a confident, brave and energetic appearance through your Raya outfit this year. Snapchat has two Lenses recommendations in store for you so that you can be the center of attention – namely the Red Roses Frame Lens and Red Hearts Crown Lens.
Team Pink
Looking for something more youthful and cheerful? Think pink! Use Snapchat's Pink Hearts Lens as well as the Pink Smiley Background Lens to share a Raya greeting. Take effortless selfies with the Pink Hearts Lens that features soft pink heart symbols around your face on top of a natural makeup look. 
Whether you're Team Green, Yellow, Blue, Red or Pink, Snapchat wants you to have a great Hari Raya Aidilfitri, full of memories and moments with your loved ones. Selamat Hari Raya Aidilfitri, Maaf Zahir dan Batin from Snap.