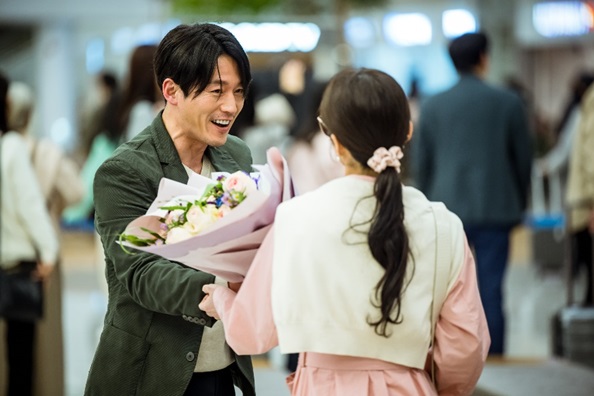 Shows To Catch This Weekend With Your Dad
KUALA LUMPUR, 13 June 2023 – Happy Father's Day to all dads and father figures out there. From side-splitting comedies, horror to thrilling Marvel Studio adventures, watch these four shows that honour fathers for an unforgettable and enjoyable time for you and your dad.
FAMILY: THE UNBREAKABLE BOND
As a secret agent for the National Intelligence Service, Do-hoon lives a double life, constantly summoned for top-secret missions. Amidst the high-stakes world of espionage, he must guard his true identity from everyone, even his own family. The relentless demands of his work has even caused him to miss countless crucial family moments, earning his wife, Yura, the neighbourhood's title of "single mother" as she tirelessly tends to their household.
However, as difficult as it is to strike a balance, Do-hoon still strives to be present for his family. His incredibly mature daughter, Minseo, empathises with her father's sacrifices and even goes above and beyond to uplift his spirits. This remarkable father-daughter dynamic serves as a poignant reminder that building and nurturing a strong family bond requires effort from both sides.
AMERICAN BORN CHINESE
If you've ever experienced the protective nature of a father who struggles to express his love openly, this series will surely strike a chord. Wukong, known as the mighty Monkey King in heavenly realms, maintains a strict demeanour towards his son, Wei-Chen. Their relationship becomes fraught with arguments due to Wukong's overprotectiveness and his unwavering expectations for Wei-Chen to follow in his footsteps.
However, during a heated moment when Wei-Chen defiantly declares, "I'm not like you, and I don't want to be like you," Wukong finally understands that his son has his own unique path to pursue.
HARUM MALAM
Prepare for a spine-chilling journey into a realm of horror and mystery. Endowed with innate psychic abilities, Iqbal frequently encounters disturbing encounters with otherworldly beings. Following the untimely demise of his mother, Iqbal harbours resentment towards his father, Norman, convinced that his relentless pursuit of treating a demon-possessed victim ultimately caused her death.
However, when Iqbal finds himself possessed by the very demon he despised, Norman fearlessly puts his own life on the line to shield his son. This serves as a stark reminder that while fathers are not always perfect, their unwavering love for their children remains unyielding even if it puts their lives at risk.
ANT-MAN AND THE WASP: QUANTUMANIA
Scott Lang a.k.a Ant-man once declared, "The only job I want is being a dad." After getting stuck in the Quantum realm which causes him five years of absence from his daughter Cassie's life, he tries his best to be a good father to Cassie. However, he soon discovers that Cassie has blossomed into a capable young woman with aspirations of becoming a superhero just like him.
During their fierce battle against the formidable Kang the Conqueror, Cassie proves her mettle by fearlessly donning her own suit and fighting alongside her father. Scott's unwavering motivation to thwart Kang's wicked scheme stems from his deep-rooted desire to safeguard Cassie's well-being. His journey serves as a remarkable testament to a father's transformative journey—from initially struggling to accept his daughter as a grown woman to ultimately embracing her choices and offering unwavering support fueled by love.