Selangor, 18 August 2023 – Casio Malaysia Sdn. Bhd. and Marco Corporation (M) Sdn. Bhd., in partnership with the esteemed Jabatan Pendidikan Negeri (JPN), have embarked on a philanthropic endeavor named the Casio FX-570EX Classwiz Calculator Charity Programme. Through this programme, Casio Malaysia is set to donate a grand total of 4,000 calculators to all states, consisting of 16 branches of JPN across the country by September 2023. The selected recipients: students on the secondary school level striving for an opportunity to excel and succeed.
Showing a joint dedication to making positive changes in the education scene, a total investment of RM480,000 has been put into this campaign and has been equally distributed among the 16 branches of JPN nationwide, thereby benefitting outstanding students with needs in these regions.
Today, Selangor took its place as the 11th state to receive the coveted FX-570EX Classwiz Calculators. Present to mark this occasion were distinguished figures who included Hirofumi Ino, Managing Director of Casio Malaysia; Shingo Yamaga, Senior General Manager of Educational Business Division Casio Singapore; Ong Sim Jeng, Executive Director of Marco Corporation; and Dr. Jafri bin Abu, Director of Education at JPN Selangor.
The event showcased the handover of calculators to JPN Selangor, signifying a continued commitment and support to the educational institution. This endeavor seamlessly aligns with Casio's philosophy in education solution "Support Classrooms with Technology" and resonates deeply with their innovative "GAKUHAN" initiative. It is designed to enhance the quality of mathematical education where the scientific calculators are introduced to twenty-five million new secondary school students globally each year.
Casio Malaysia will continue to champion the "GAKUHAN" initiative locally, with endorsement from the Ministry of Education (MOE), to encompass the training of teachers and students in proficient scientific calculator usage and the development of educational materials that aid teachers in teaching mathematics through these calculators. Comprehensive workshops will be conducted within schools, offering students a hands-on learning experience with the calculators. This approach will facilitate a deeper comprehension of the advantages these calculators offer in solving various mathematical problems.
The Casio FX-570EX Classwiz Calculator, replete with an astounding 552 functions, stands as the epitome of scientific calculators, boasting the most comprehensive suite of functions in its class, and is set to enhance the learning experience in the world of mathematics in Malaysia.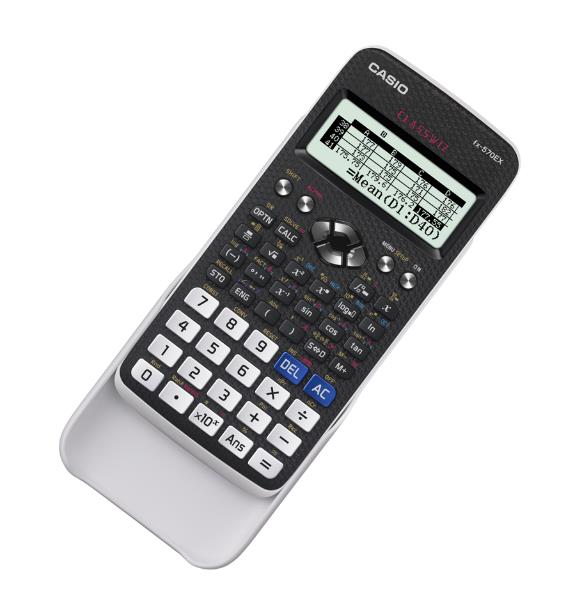 At the event, Hirofumi Ino, Managing Director of Casio Malaysia, conveyed, "Our Casio Corporate philosophy is creativity and contribution. This refers to our commitment to benefitting society by maximising the unique strength of Casio to create a new market that meets the changing needs of society." He then added, "With Casio's advanced scientific calculator, FX-570EX Classwiz Calculators, we are hoping to support students academically till the university level.".
Ong Sim Jeng, Executive Director of Marco Corporation, further contributed, stating, "This is the first initiative for Casio Malaysia and Marco Corporation to support the education system in Malaysia. It includes the collaboration with MOE and JPN in shortlisting the recipients of the calculators, the localisation of the user guide of FX-570EX Classwiz Calculators as well as workshops for teachers and students. We hope the collaboration will not stop here and we are able to support students to achieve in Science, Technology, Engineering and Mathematics (STEM) subjects, which is Mathematics and Additional Mathematics."
Director of Education, Dr. Jafri bin Abu expressed his gratitude by saying "JPN Selangor would like to express their appreciation and thanks to Casio Malaysia and Marco Corporation for being here today for the handover ceremony of the scientific calculators to secondary school students with high potential."