Summer anime is heating up! Bilibili, Southeast Asia's leading animation video platform, is launching in Singapore and Malaysia with the release of over 35 anime videos for your summer viewing pleasure, including the season's highly anticipated anime – Overlord IV and The Devil is a Part-Timer! Season 2,  on top of the hundreds of shows now available.
In addition, there will be titles exclusive to Bilibili as well including TOKYO MEW MEW NEW, and Engage Kiss among many others. So put on your binging caps and head over to Bilibili or download the Bilibili app at Google Play or Apple Store to watch today.
LAUNCH OF BILIBILI
The launch of Bilibili in Singapore and Malaysia is a much-welcomed one with anime being widely watched in Singapore and Malaysia with 52% of adults saying that they have watched anime before, and 80% watching it at least once a week. Bilibili has more than 9600 episodes of anime and more than 3800 hours available to stream.
A spokesperson for Bilibili says, "We see strong growth for Bilibili in Singapore/Malaysia as there hasn't been a dedicated video platform for the anime community here. We do not just want to stop there. We also wanted to create a community where anime fans can gather, have fun and share their passion with one another, gaining a strong sense of belonging. We hope that Bilibili will receive a strong welcome with our launch here, especially with the slew of long-awaited titles in our Summer 2022 line-up and tons of engaging activities coming up." 
Bilibili also offers a plethora of user generated content (UGC) ranging from gameplay highlights, anime reviews to cosplay tutorials and more. "Bilibili intends to cultivate a platform where users are able to express their creativity and share their stories in any way and format they please." added the spokesperson for Bilibili.
SUMMER 2022 RELEASES
As part of their summer line-up, Bilibili will be streaming Overlord IV, which has been four years in the making since the last season ended in 2018. The dark-fantasy anime series, based on the light novel series of the same name, is about an online roleplaying game permanently shutting down with one player still logged in. He is transported into this video game's world in his gaming avatar. Being a veteran at the game, he is super-powerful and can destroy monsters with the snap of his fingers. He aims to become ruler of his own Sorcerer Kingdom, as Ainz Ooal Gown.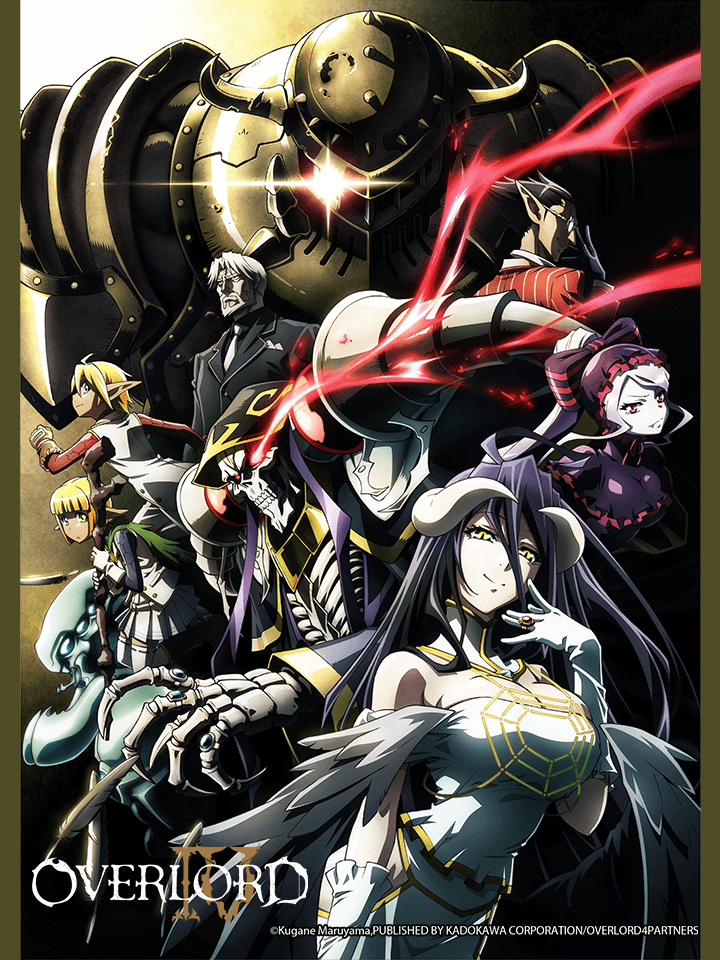 Another one to get excited about is The Devil is a Part-Timer Season 2!  Fans have been salivating for a second season after the first one came out eight years ago, and  Bilibili will be premiering this in July 2022.  The Devil is a Part-Timer is about Satan ending up in modern day Japan without any of his magical powers, which makes a return to his realm impossible. To make ends meet in the human world, he starts working part time in a fast food joint.
NINE BRAND NEW ANIME, EXCLUSIVE TO BILIBILI 
In addition to Overload IV and The Devil is a Part-Timer Season 2, Bilibili is releasing eight anime exclusive to the platform.
Not to be missed is the reboot of the legendary TOKYO MEW MEW NEW with anime superpower girls with dessert code names and cute transformation moves that wowed anime fans 20 years ago. The first episode of the refreshed version premiers 6 July!
Other exclusive titles that Bilibili will be adding to the line-up include: 
Utawarerumono: Mask of Truth,

which was originally a PS4 strategy RPG game. Chaos has taken hold of the land in Mask of Truth as a conniving general has unlawfully seized the throne of the mighty Yamato Empire. The only ones that stand in his way are a couple of familiar faces who must rally different kingdoms together and fight against the powerful Imperial army.  

When Will Ayumu Make His Move?

A manga series turned into an anime. It follows

Ayumu Tanaka, a first-year high school student, and Urushi Yaotome, a second-year student, who are members of the shogi club. Ayumu vows to confess his feelings to Urushi, his senpai, after he manages to defeat her in a game of shogi, but he is a beginner at the game and Urushi always beats him. Meanwhile, Urushi keeps trying to get Ayumu to admit that he likes her, but Ayumu never allows his poker face to slip.

Extreme Hearts

– Three

sporty girls with talents in basketball, football and baseball – all in one show!

TEPPEN!!!!!!!!!!!!!!!: Laughing 'til You Cry

– LOL along the story of a comedic girl and her team of comedians set out to win a contest in town

Engage Kiss

– Chaos lurks when one boy and two girls have to live on an artificial island together

Smile of the Arsnotoria the Animation

Previously a Japanese mobile game, it has been turned into an anime series. The story revolves around some students who are in an ashram. An ashram is a school for magic and culture where the students will interact with each other while all of them are being taught about magic and culture.

Doomsday With My Dog

Originally published as a web manga on Twitter, a single teenage girl journeys through the crumbling ruins of civilization with her quick-witted

Shiba Inu

DROPKICK ON MY DEVIL!!! Season 3:

 is a comedy where a Japanese human witch named Yurine Hanazono summons the

lamia

Jashin-Chan ("Evil God") from Hell. Unable to go back to Hell by herself, Jashin-Chan spends each day unsuccessfully trying to kill Yurine while simultaneously spending time with her and various acquaintances from Heaven and Hell.
All anime above will include hyperlinks if they are available prior to the dissemination of the press release
Watch Bilibili at www.bilibili.tv/en or simply download Bilibili from Google Play or Apple Store.