KUALA LUMPUR, 12 AUGUST 2022 – If you're still craving for more dramas this coming August, Viu Malaysia has a lot in store for all! Featuring Chinese epic romances to Korean heartfelt redemption arcs, Thai thrillers, and even a true blue Malaysian show paying homage to the good old days of laugh tracks and situational comedy, with a futuristic twist.
Come have a look at just what is in the library of Malaysia's number 1 streaming platform!
If You Wish Upon Me (KR)
10 August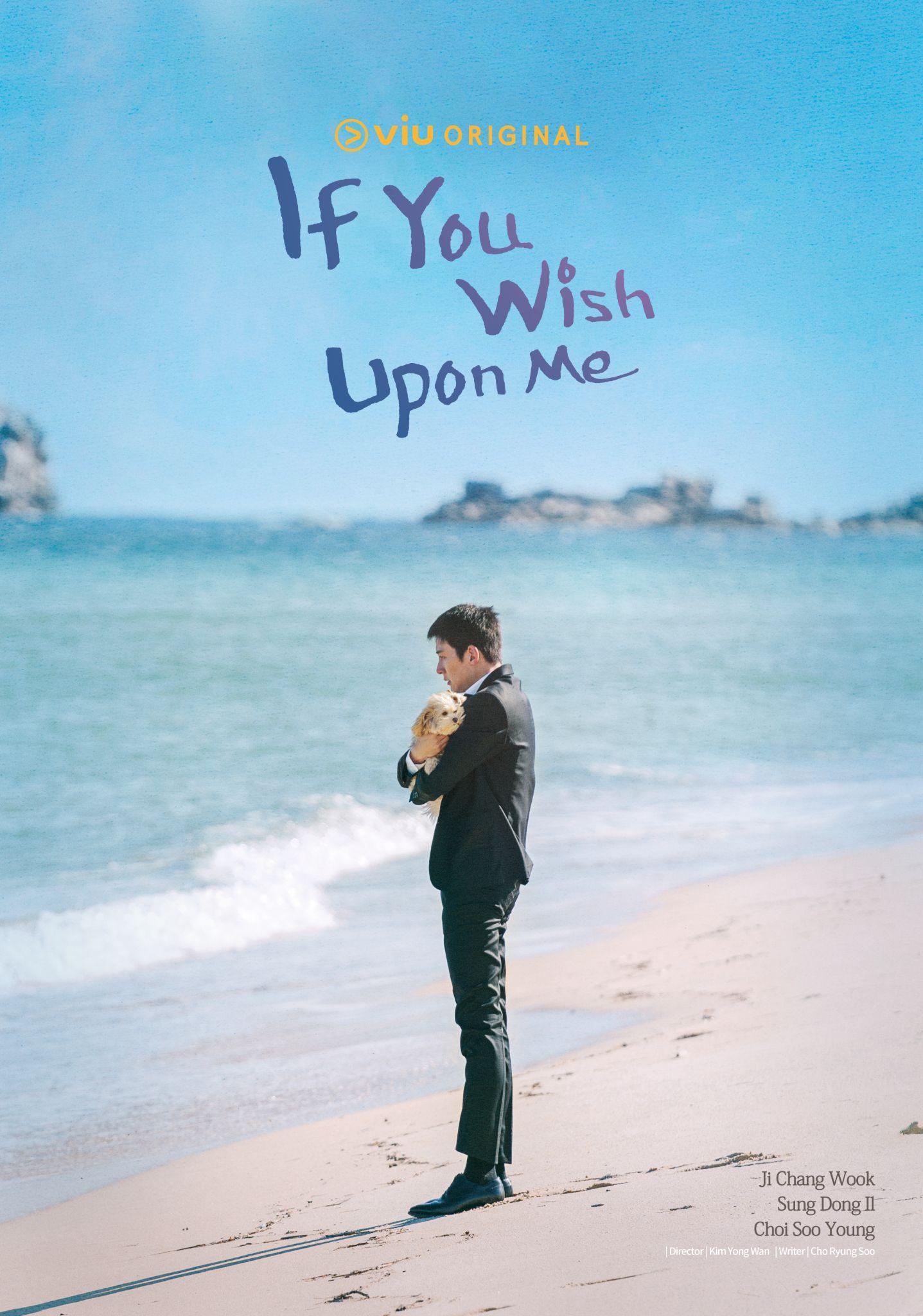 Habitual offender Kyu-Re has always found himself in life-threatening situations resulting in either juvenile detention or prison, with the dream of living as a free man for once in his lifetime. Things seem to take a turn for the worst after a traffic accident. However, he is given a break and sentenced to community service.
Serving as part of Team Genie, which is the Make-a-Wish foundation for a hospice, Kyu-Re finds a purpose in his life as he continues to search for redemption alongside a group of colourful characters with their own personal agendas.
Brought together by Climax Studio, the production house for D.P and Hellbound, this highly anticipated Korean romantic drama brings together Ji Chang Wook and Choi Soo Young in a heartwarming series that is sure to leave many happy crying after.
AI.5YA (MY)
18 August
The 16th Viu Original Malaysia series tells the story of a video streamer named Jehan losing his last crew member after a supposedly innocent prank goes awry. With no one left to assist him in making new videos, he turns to technology for the answer. He is lent an advanced android companion named AI.5YA who becomes his 'one-woman film crew and supporting actress'.
However, as his videos starring AI.5YA become viral Jehan quickly discovers he has to keep her identity a secret and avoid the attention of fans and rivals alike, including his rival, Maya, and his sister, Jasmine.
Bringing together a stellar cast of heavyweights such as Dato' Afdlin Shauki, Zizan Razak, Mia Sara Shauki, Farahdhiya, Ozlynn Wati and Elly Ariffin, this sitcom is sure to get Malaysians reminiscing the good old days of Pi Mai Pi Mai Tang Tu and Spanar Jaya.
Poong, The Joseon Psychiatrist (KR)
1 August
The successful doctor Yoo Sepoong becomes entangled in a conspiracy, leading him to be kicked out as the palace physician. Ending up in Gyesu Village, he meets Jihan and learns to treat psychological illnesses. 
Finding their cause for heartbreak and writing prescriptions for happiness with Eun-Woo, the series depicts Sepoong's journey to grow up to become a proper psychiatrist. 
This Korean historical drama stars former child actress Kim Hyang Gi, as well as Kim Min Jae who can be found in Dr Romantic 2 and Darli and the Cocky Prince, which can be found in the Viu library.
P.S. I Hate You (TH)
1 August
A Thai thriller, P.S. I Hate You tells the story of four close longtime friends who turn up for their friend Prae's wedding. During her big day, someone plays a secret clip, publicly exposing Prae's secret, which leads her to commit suicide. 
The aftermath of this tragic event, the friends become suspicious of one another as only they knew about the exposed secret. Meen, Prae's best friend, tries to investigate who was the instigator for Prae's suicide. However, the more she digs, the darker the truth seems among the friends.
Starring Praewah Nichaphat from the popular Thai film Friend Zone and Jan Ployshompoo who was in F4 Thailand, this show is sure to make friends suspicious of one another.  
Today's Webtoon (KR)
Currently ongoing
Today's Webtoon features the story of On Ma-Eum, a judo athlete forced to retire who is now on a journey to become an aspiring editor. The series takes a peek into the behind-the-scenes ongoings of the webtoon industry, as passionate artists, writers and trainees forge their way to bring the best webtoons to their readers.
An adaptation of a popular Japanese manga series and drama and directed by Jo Soo Won who brought us Pinocchio, this coming of age Korean drama features Kim Se Jeong, Choi Daniel and Nam Yoon Su is surely to be a hit with Viu-ers.
Immortal Samsara (CN)
Currently ongoing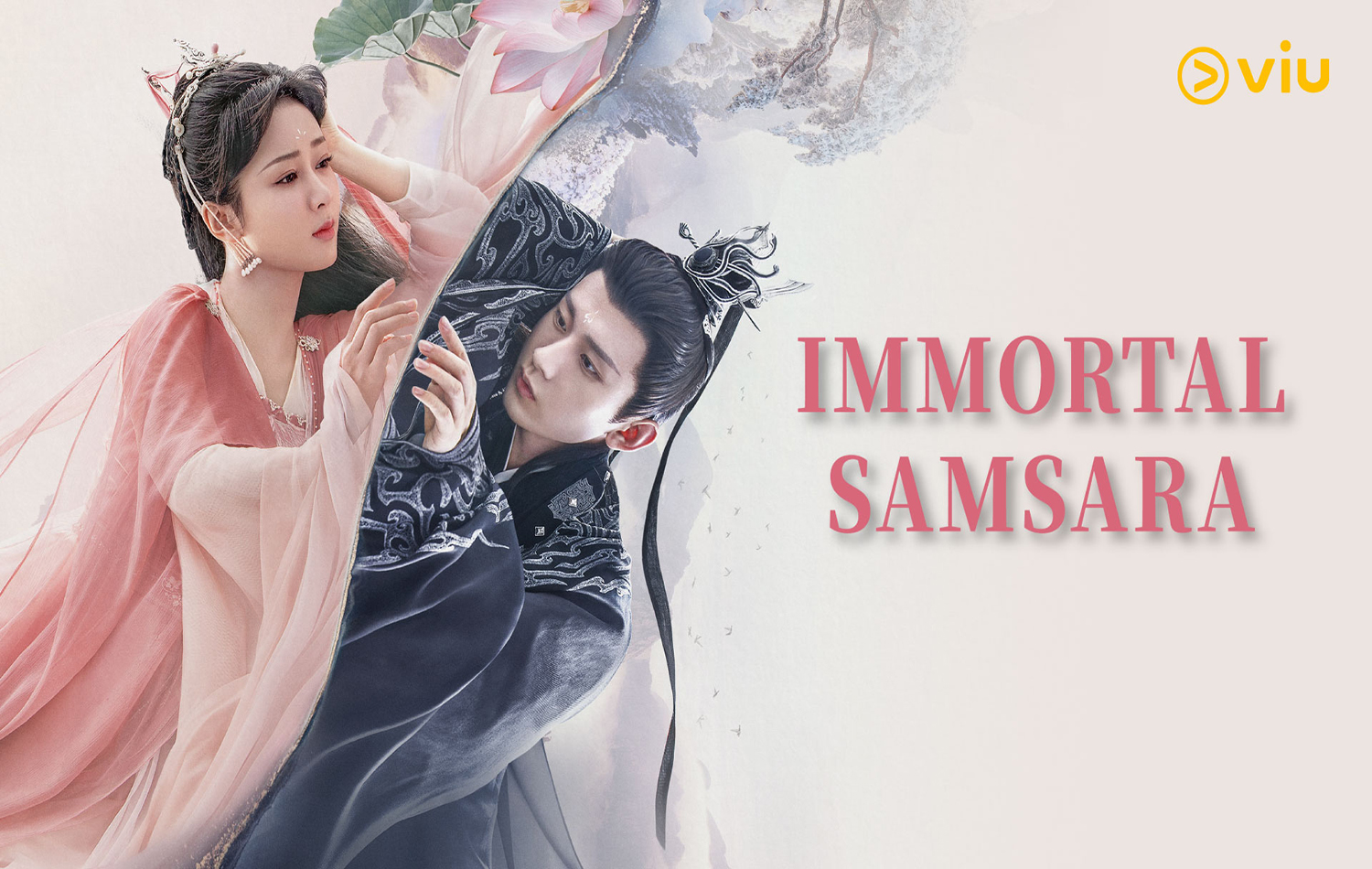 Another Chinese title currently airing on Viu will be the epic fantasy drama Immortal Samsara, which tells the story of a forbidden love between Yan Dan, a naive young fairy, and the Supreme Lord of Heaven, Emperor Ying Yuan.
Having fallen in love with the emperor, Yan Dan is then met with her biggest trial which lasts 800 years, before meeting up with Tang Zhou – the Heavenly Emperor she fell in love with who is now a demon hunter. The two former lovers then track down the four Ancient Treasures together  to uncover a mysterious secret.
Produced by the team that brought us Love & Redemption, Immortal Samsara stars Yang Zi, who starred in the hit dramas Ashes Of Love, Go Go Squid and The Oath of Love.
And more!
Those feeling some national pride this month and wanting to see the works of our superstar actors and amazing Malaysian production houses, why not host a screening party for Malaysian Viu Originals She Was Pretty, Seribu Nina and Keluarga Baha Don?
If you're still craving more, check out Korean Viu Original dramas such as Again My Life, Miracle and Why Her?
Viu-ers will be able to watch the series on the Viu app, which is available for free download on App Store, Google Play, Huawei App Gallery and selected smart TVs, as well as on the web at www.viu.com.