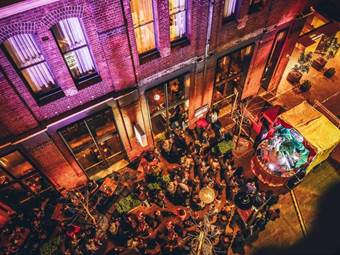 MALAYSIA, 10 August 2022: There's Nothing like Australia, and in the upcoming month of September, we  welcome Spring in all its glory with its sunny days and cool nights, as well as a whole host of exciting new  happenings and experiences, from celebrating spectacular flora and fauna in bloom, to staying in a nature hideaway inspired by Australia's greatest wildlife icon, Steve Irwin. There's something for everyone that will inspire your next trip Down Under. 
"With mild temperatures, stunning wildflowers and amazing festivals, Australia in springtime offers such a wide  range of experiences that travellers can look forward to. There's no better time to awaken your sense of wonder  and unlock your imagination by taking that trip to Australia now," said Brent Anderson, Regional General  Manager, South & South East Asia (SSEA), Tourism Australia. 
Below is a monthly roundup of upcoming events as well as the latest tourism experiences, restaurant openings,  and exciting new stays. Please don't hesitate to reach out if you'd like more information on these or other  uniquely Australian experiences!
Sydney Fringe Festival (Sydney/Warrane, New South Wales)

: The largest independent arts festival in New  South Wales, the Sydney Fringe Festival features over 500 events across 50 venues for the entire month of  September. Expect culture creators from all over the city to join forces to share Sydney's stories, presenting  new work from all genres. This year Sydney Fringe is proud to pioneer the inaugural LIMITLESS micro 
festival, which celebrates performance and visual artists with disabilities. From 1st till 30th September.
• Toowoomba Carnival of Flowers (Toowoomba, Queensland): A breath-taking month of flowers, flavours, and sounds, the annual Toowoomba Carnival of Flowers takes over the Southern Queensland city of  Toowoomba in the most beautiful of ways, with a program of more than 60 unique events and experiences.  Explore award-winning parks, stunning private gardens, streets bursting with floral colour, internationally 
acclaimed musical acts, the best food and wine found in Queensland, as well as a multitude of cultural and  natural adventures. From 1st till 30th September. 
Brisbane Festival (Brisbane/Meeanjin, Queensland)

: Celebrate spring in Brisbane with its most anticipated  event of the year. Brisbane Festival brings people together as they awake from their winter slumber for an  explosion of arts, performances, and experiences for all ages. Remember to save yourself a seat on the  opening weekend to watch the city skyline erupt with fireworks and extraordinary pyrotechnic displays that  light up Brisbane's bridges, barges and city rooftops.

From 2

nd

till 24

th

September.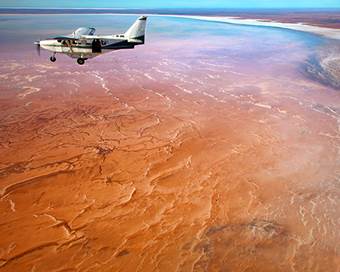 Lake Eyre Explorer Package (Flinders Ranges, South Australia)

: Experience the breath-taking Kati Thanda Lake Eyre on a trip to the Flinders Ranges with this scenic flight, accommodation and extras package. Marvel  at the spectacular display of pastel colours from above, plus, enjoy an opportunity to be immersed in the  rich culture of the Flinders Ranges when staying at the base of the Wilpena Pound. 

Origins Market's New Experiences (Busselton, Western Australia)

: The beloved Origins Market in  Busselton, in Western Australia's South West, has added a range of tours and experiences that offer visitors  a chance to better connect with the vibrant selection of exhibition makers and creators. Origins Market's  new experiences range from food and wine pairing to art tours, all of which provide visitors with a unique  way to explore what the region has to offer.  

Connection: Songlines from Australia's First Nations People (Canberra, Australian Capital Territory)

: From  the makers of Van Gogh Alive, the exhibition explores First Nations People's spiritual connections to land,  water, and sky, through a vibrant and multi-sensory symphony of sound, light, and colour. State-of-the-art technology is used to create an immersive exhibition space, enveloping you in large-scale projections and  cinematic surround sound.  

Girri Girra (Central Coast, New South Wales)

: Disconnect from the world and reconnect with nature at an  overnight bush camp in the Ourimbah State Forest with Girri Girra, an Aboriginal-owned tour operator on  the Central Coast. Sleeping in individual pop-up tents, guests will take part in an authentic Indigenous  experience complete with a smoking ceremony, storytelling around the fire, body painting and dance.  

Tyama (Melbourne/Narrm, Victoria)

: Immerse yourself in a new experience grounded in First People's  environmental knowledge at Melbourne Museum. Designed to reawaken our natural world connection,  Tyama (pronounced chah-muh) is fitted with beautiful soundscapes, encouraging visitors to play, connect, and discover items from the museum's collection.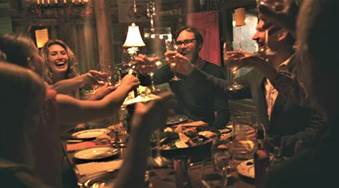 Gastronomo's Sensorium (Kangaroo Island, South Australia):

Masters of immersive dining, Gastronomo  invites guests to take part in an elaborate dining experience, Sensorium, showcasing premium food sourced  from the land and sea around Kangaroo Island and South Australia. The eight-course tasting menu evolves  in front of guests as each course is cooked over the flames, coal or the smoke of an open fire pit, all set  inside a historic sugar gum hut lit with flickering candlelight. Limited to small dining groups and only a few  dates released each month, Sensorium will run until October 2022. 

Haselgrove Rooftop Cellar Door (Fleurieu Peninsula, South Australia)

: Surrounded by cabernet sauvignon,  shiraz, and mourvèdre vineyards dating back more than 60 years, Haselgrove Wines sits in an iconic location  that is the perfect blend of history, beauty and, of course, great wine growing conditions. 

Victoria by Farmer's Daughters (Melbourne/Narrm, Victoria)

: New culinary experience, Victoria by  Farmer's Daughters, has opened its doors in the heart of Melbourne, in a debut collaboration between Fed  Square and the team behind Farmer's Daughters. Overlooking Yarra River, the 250-seat restaurant will  transport diners to the heart and soul of Victoria, paying tribute to and celebrating the produce, people, and places that make up this incredible state.  

Moo Brew New Venue (Hobart/Nipaluna, Tasmania)

: The oldest craft brewery in Tasmania, Moo Brew is  set to develop an unconventional venue to match its unconventional beers in Hobart. Featuring drinks  galore, salty snacks and an edgy atmosphere, this new venue – part taphouse, part bar – will house a nano brewery for concocting experimental brews in situ, as well as offering Moo Brew's classic range of beers.  

Valley Social (Swan Valley, Western Australia):

Valley Social provides a spacious interior with multiple  zones to enjoy local craft beers, ciders, spirits and wines served across three different bars. The food menu  features fresh local produce, with the venue's custom-built 'black beauty' smoker serving up a variety of  barbeque meats. It is also home to the largest glass micro-brewery kettle in the Southern Hemisphere, with  all beers produced on-site, as well as house spirits.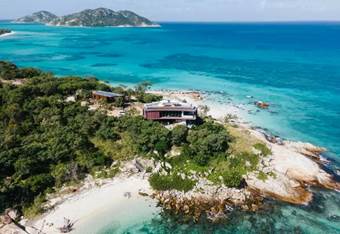 The House (Great Barrier Reef, Queensland)

: A world-class reef house situated on the doorstep of the Great  Barrier Reef, The House has opened its doors to guests seeking unparalleled levels of privacy and  personalised service. Newly built on a pristine headland of the exclusive Lizard Island, The House and its  adjoining residence, The Cottage, make up a rare and compelling offering which embodies all things  authentically Australian and the opportunity to enjoy laidback luxury at its finest. 

The Crocodile Hunter Lodge (Sunshine Coast, Queensland)

: Inspired by Steve Irwin's life, legacy and love  for wildlife, the Irwin family launched The Crocodile Hunter Lodge, a beautiful hideaway home to red  kangaroos, emus and koalas, nestled into the Australian bush near the famed Glass House Mountains and  Sunshine Coast beaches. Guests can admire these iconic animals while taking a dip in The Billabong, a 25- metre infinity pool, and enjoying a poolside snack or cocktail from Warrior Restaurant and Bar. 

Spicers Tower Lodge (Hunter Valley, New South Wales)

: The Hunter Valley has welcomed the return of an  old friend, with the iconic Tower Lodge in Pokolbin reopening as Spicers Tower Lodge after a multi-million dollar renovation. The exclusive retreat is built in a modern Spanish mission style, featuring warm, earthy  textures and colours that blend into the landscape. Handmade Mexican terracotta tiles line the floors, and  adobe-rendered walls catch the sunset over Broken Back Range. 

Lancemore Milawa (King Valley, Victoria)

: Located in one of Australia's oldest gourmet regions less than  three hours from Melbourne, Lancemore Milawa is a boutique hotelset to reinterpret the vision of a country  estate with the unveiling of its multi-million-dollar refurbishment in September 2022. Helmed by award winning interior designer Hana Hakim of The Stella Collective, the Lancemore project will feature a fashion forward, sophisticated space. 
• Lily and Sadie Cabins (Clare Valley, South Australia): CABN has launched the Lily and Sadie CABNs – its first  architectural accommodation escapes in the Clare Valley. With unrivalled views of the surrounding famed  Clare region vineyards and an outlook of the rolling hills throughout the valley, this accommodation sets  new standards and offers guests an exceptional CABN experience in a private natural setting.