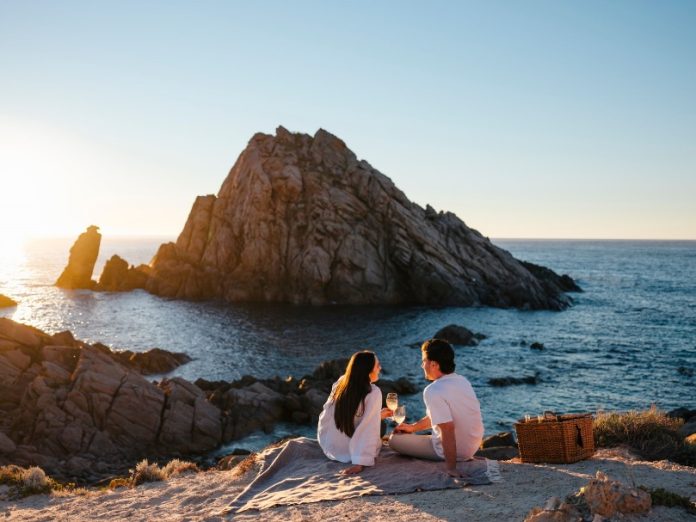 MALAYSIA, 14 September 2022: There's Nothing like Australia, and in the upcoming month of October, we  welcome you to rediscover what Mother Nature has to offer. Whether it's enjoying the fruits of the earth in the  form of sumptuous wines and whiskies, embarking on new adventures on the Tasman Peninsula, or even kicking  back in the tranquil waters of Palm Beach on a luxury floating villa, there is always something magnificent waiting  to be discovered among Australia's natural wonders. 
"Australia's nature offerings are truly unmatched, especially when it comes to its diversity. You can be snorkelling with rare marine life one day, and stargazing in an off-grid cabin the next. A trip to Australia is also an opportunity  to share the values that the locals hold close to their hearts: a love for nature and wildlife, a sense of adventure  and living life outdoors. We are excited to introduce just some of the ways that travellers can reconnect with  nature here in Australia," said Brent Anderson, Regional General Manager, South & South East Asia (SSEA),  Tourism Australia. 
Below is a monthly roundup of upcoming events as well as the latest tourism experiences, restaurant openings,  and exciting new stays. Please don't hesitate to reach out if you'd like more information on these or other  uniquely Australian experiences!
 Fine Vines Festival (Margaret River, Western Australia): Fine Vines Festival brings together a curated  selection of more than 30 unique events showcasing the quality and depth of the Margaret River region's  premium wine offering. For aficionados and occasional drinkers alike, Fine Vines invites you to explore all  aspects of the Margaret River Wine Region through exclusive museum tastings, tours, dining experiences,  masterclasses, garden parties and more. From 14 till 23 October.
Kakadu Bird Week (Kakadu, Northern Territory)

: From tours and workshops to cruises, Kakadu Bird Week  is a bird lover's paradise where visitors can discover and learn all about the feathered residents of Kakadu  National Park, which is home to more than a third of Australian bird species. There is no better time to  witness not just the birdlife, but also Kakadu's full array of exotic animals, including crocodiles, buffalo,  brumbies, and wallabies.

From 30 September till 7 October. 

Canberra Art Biennial (Canberra, Australian Capital Territory)

: As Canberra's biennial public arts festival,  the event offers visitors a unique opportunity to engage with and understand the layers of Canberra's  history through art. Artists will be responding to the designed city of Canberra: represented by Australia's  political, cultural, and physical history.

From 1 till 29 October. 

SpringOUT Pride Festival (Canberra, Australian Capital Territory)

: Started in 1999 with just two volunteers  and a pride rally, the annual Canberra SpringOUT Pride Festival has now grown bigger and better, with over  40 events celebrating diversity and freedom to love, including its headline opening event, the ERIDIAN /  SpringOUT Fair day 'freshout', as well as theatre, music, sporting, drag shows films, and sporting events.

From 29 October till 30 November.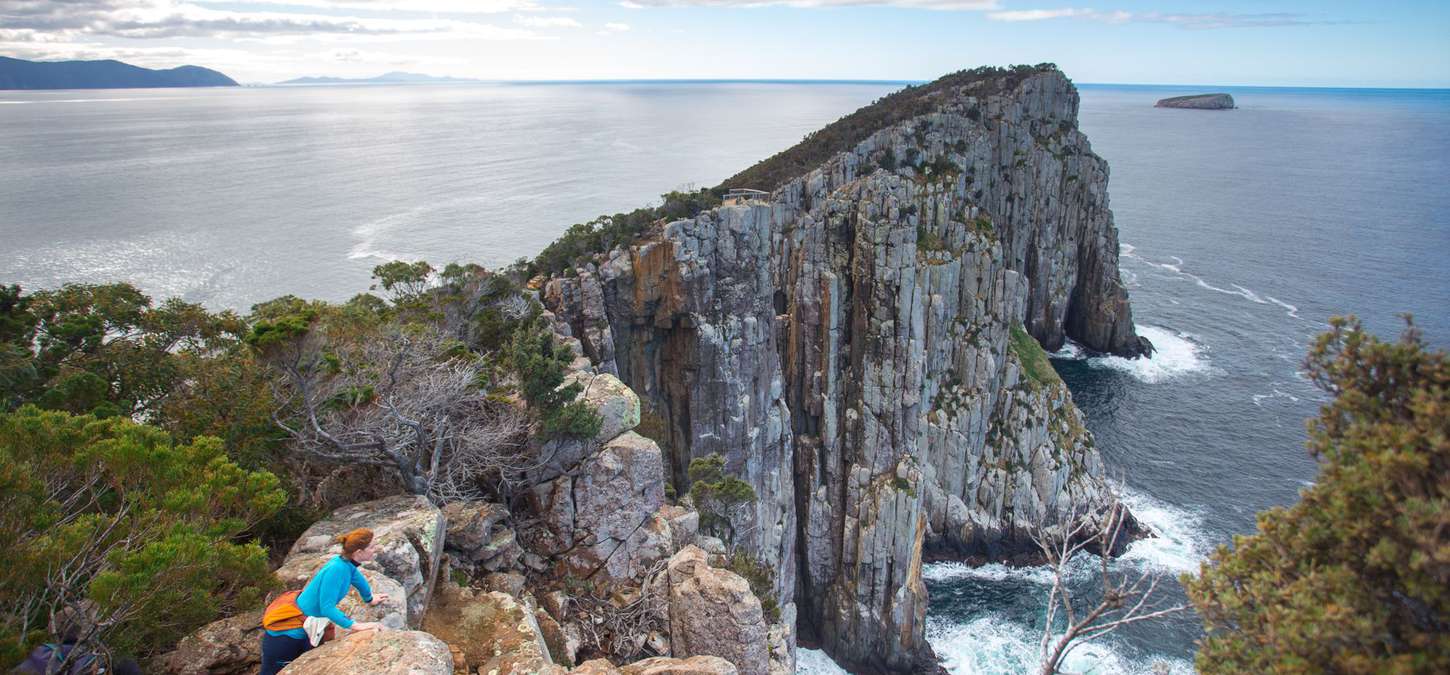 Tasman Long Weekend (Hobart/Nipaluna, Tasmania): A newly launched immersive three-day experiential  walk, guests first sail to the epic Tasman Peninsula on a private vessel, and then spend three days on a  guided adventure deep in nature and far out to seaside capes along the iconic Three Capes Track. Relax in  the evenings at the new secluded eco beach camp, enjoy chef-designed meals brimming with local produce,  and wake to views stretching out to Tasman Island. 
Ayeye Atyenhe Art (Alice Springs, Northern Territory)

: Esteemed Aboriginal artists Marie Ryder and Kevin  Bird offer the opportunity to learn about their history and culture through art immersions with Ayeye  Atyenhe Art. During the 90-minute workshop, learn about their connection to Country in Central Australia,  experience demonstrations, and even create your own art as a memento that is unique and special to Arrernte land. 

3 Island Snorkel, Wildlife and Seafood Cruise (Perth/Boorloo, Western Australia)

: Experience the best of  local marine life with the new '3 Island Snorkel, Wildlife and Seafood Cruise' by Perth Wildlife Encounters. With snorkelling equipment and lessons provided, the encounter takes you to top snorkelling spots in the  ruggedly spectacular Shoalwater Islands Marine Park. You just might be lucky enough to spot bottlenose dolphins, rare Australian sea lions, pelican rookeries, or amazing birds of prey. 

Museum of Play and Art (Melbourne/Narrm, Victoria)

: Museum of Play and Art (MoPA) opens its second  Victorian location, bringing the truly world-class attraction to Melbourne's Bayside suburbs. Every single  week, MoPA hosts a huge range of immersive exhibits and experiences that will entertain the kids all day.

Whisky Distillery Tour Perth (Perth/Boorloo, Western Australia)

: Take a tour of Perth's burgeoning whisky  distillery scene with this unique experience perfect for aficionados and novices alike. Over seven hours and  four local craft whisky distilleries, guests will be fed delicious food, expand their whisky palate, and learn  how whisky is made by the experts themselves, in the places it's made.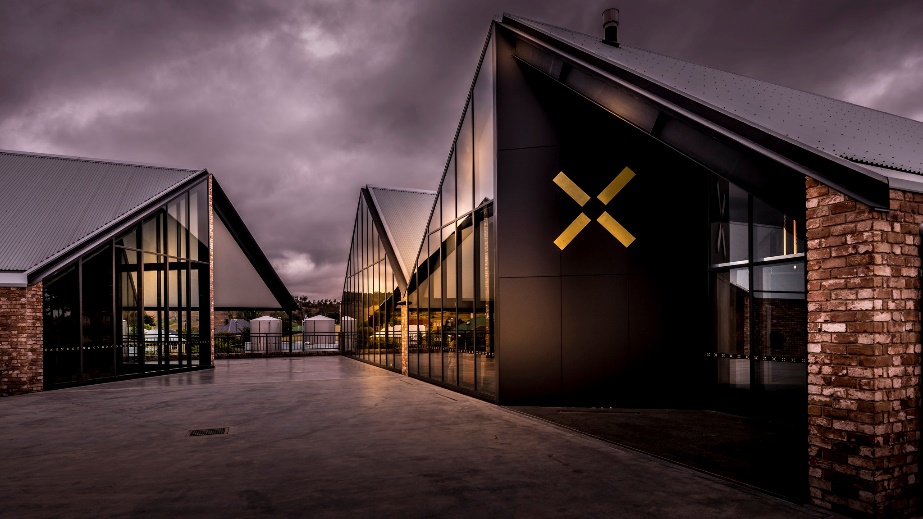 Callington Mill Distillery (Oatlands, Tasmania): Located in the historic sandstone village of Oatlands in  Tasmania's picturesque heartlands, Callington Mill Distillery was initially built to grind flour for the  community and (illegally) make whisky in 1837. The mill and the precinct have since been lovingly restored,  transforming the historic site into an interactive tourist experience. Today, visitors can learn about the  unique history of Callington Mill, as well as how to blend their own whisky. 
Mews (Brisbane/Meeanjin, Queensland)

: Heating up Brisbane's restaurant scene, Mews offers a playful  culinary experience as guests dine amongst a living street art gallery, filled with custom pieces from Brisbane  creatives such as Mr.Sor2, JORDACHE and James Ellis. This experiential dining experience, located inside the  5-star Crystalbrook Vincent hotel, heroes hyper-local, sustainable produce with a unique, laneway inspired  menu that will consistently change in-line with seasonality and availability. 

Casa Freschi Cellar Door (Adelaide Hills, South Australia)

: Casa Freschi's brand new cellar door is the  product of David Freschi's life-long love of wine. With a philosophy to produce the most beautiful, pure, and  interesting wine he can, David works intimately with nature to capture each site's intrinsic energy and  character. With stunning views and a fire burning nearby, sink into a sofa and let the wines do the talking. 

Cielo (Adelaide/Tarndanya, South Australia)

: Inspired by fond childhood memories of sharing delightful  cups of tea with her grandma, Cielo is the brainchild of 23-year-old Chaveli Goya, a trained pastry chef who  holds a passion for the finer things in life with a humble twist. Beyond the cakes and pastries, the interior  inspires old

–

world charm and elegance, with its crisp white walls and gold gilded Victorian Era frames. 

Stringers Sorrento (Sorrento, Victoria)

: Known locally as 'Stringers Corner', Stringers occupies a special  place in the history of Sorrento on Victoria's stunning Mornington Peninsula. Built in 1896, this merchants  store 'up the hill' has fed locals and visitors alike ever since and has been lovingly refurbished for a new  chapter in its rich history. Stringers Sorrento incorporates an Italian-inspired providore and grocer, authentic  wood-fired Neapolitan pizza and gelateria, rear courtyard and a cocktail bar.
Lilypad Palm Beach (Palm Beach, New South Wales): Sydney's ever-luxurious and all-inclusive floating villa,  Lilypad, has reopened almost two years after being destroyed in a fire. Situated on the tranquil waters of  Palm Beach, expect new lavish features like an onboard sauna, cosy fireplace, and dreamy Mediterranean inspired terracotta accents. Indulge in the onboard wine cellar and meals prepared by an off-site chef, and  explore the pockets and inlets of calm Pittwater afterwards in a private boat. 
Sandy Hill Forest Tiny House (Yankalila, South Australia)

: Gaze at the stars while lying in bed, relax in a  private outdoor area, walk in the surrounding forest and marvel at the abundant wildlife at the Sandy Hill  Forest Tiny House, located on the Fleurieu Peninsula in Yankalilla, approximately 70 kilometres from  Adelaide/Tarndanya. Available all year round, each stay comes with delicious breakfast provisions in the  fridge and is only 10 minutes from some of South Australia's most beautiful beaches. 

Upland Farm (Denmark, Western Australia)

: Escape to Upland Farm, a stunning eco-friendly farm stay near  the town of Denmark in Western Australia's Great Southern region. Nestled in the rolling hills on a 107-acre  working cattle farm, the property features three environmentally conscious indulgent cabins with  panoramic farmland views, each with their own unique qualities and views. The property runs off rainwater  and will eventually have a supply of fresh food grown on site for guests. 
• InterContinental Sorrento Mornington Peninsula (Sorrento, Victoria): The luxurious InterContinental  Sorrento Mornington Peninsula has opened, heralding a glamorous new era for the eponymous Victorian  seaside town. Renowned for generations as a pleasure-seeking playground, the fabled 1875 landmark 'The  Continental' has been transformed with a dazzling array of dining, celebration and accommodation options.  Later this year, Aurora Spa & Bathhouse will also open on-site, offering an expansive thermal bathhouse  and wellness centre.