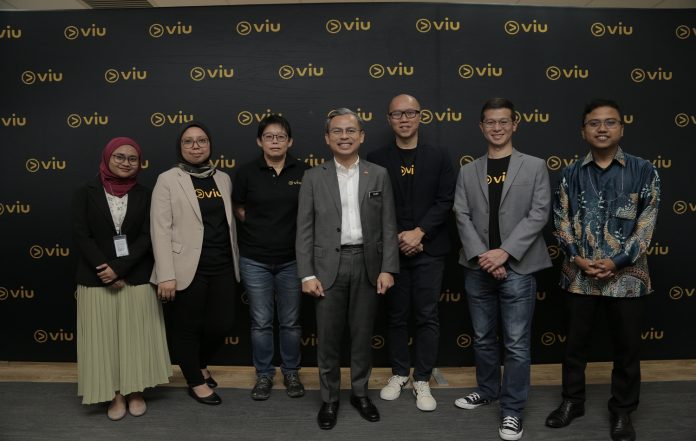 KUALA LUMPUR, 26 January 2023 – Viu Malaysia has been honored to receive a courtesy visit from Yang Berhormat (YB) Fahmi Fadzil, the Minister of Communications and Digital to its headquarters in Bangsar South City.
During the visit, the Viu Malaysia team shared information on its operations and their part in building and empowering Malaysia's economic growth along with its pool of talented creatives by showcasing their work to a broader audience globally.
Among what was shared is that Viu produces up to 3 to 5 Viu Originals in a year. Based on the scale of Viu Original dramas, Viu has directly created between 80 to 100 job opportunities for each production. This figure increases to 120, including the main and supporting cast members.
Viu holistically portrays itself as a catalyst for developing the local creative scene in hopes of collectively contributing to setting local entertainment standards.
Besides engaging established players for its Viu Original dramas, Viu also focuses on building budding talents in Malaysia by working with aspiring screenwriters to get up-and-coming talents to submit their stories to the Viu Pitching Forum. The winning submission from the forum is then brought to life as a Viu Original drama, such as the upcoming Alter-Naratif.
The briefing session with YB Fahmi Fadzil was attended by delegates from the Ministry of Communications and Digital, including Noor Amelia Zainabila (Private Secretary), Nur Hanim Mohd Muhili (Special Officer), Ahmad Firdaus Bin Mohd (Press Secretary), Farhan Zulkefly (Special Officer), Chermaine Thoo (Special Officer).