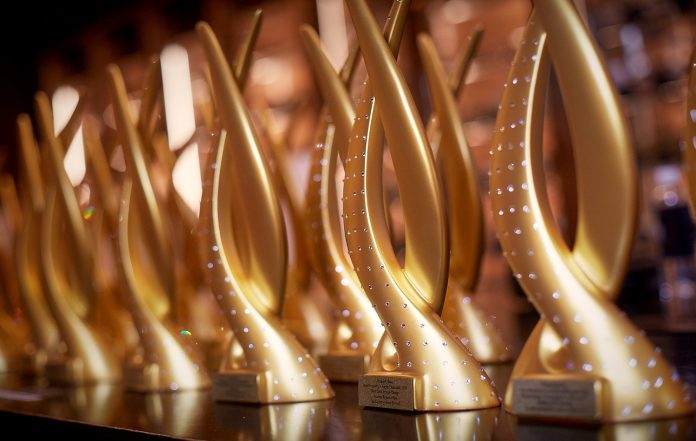 PROPERTYGURU.COM.MY AND iPROPERTY.COM.MY JOIN FORCES TO RECOGNISE AND  HONOUR THE COUNTRY'S BEST DEVELOPMENTS, DESIGNS AND DEVELOPERS
The 9th PropertyGuru Asia Awards Malaysia in partnership with iProperty.com.my are now open for  eligible entries and nominations  
100 categories are open to be judged by the most respected panel of real estate experts in the  country 
People's Choice Awards will be presented to top-voted developers  
• Highly anticipated in-person gala dinner is set to take place at the historic Majestic Hotel Kuala  Lumpur on 18 November 2022
KUALA LUMPUR — 17 June 2022 
Malaysia's top two leading property portals have launched the 9th PropertyGuru Asia Awards Malaysia in partnership  with iProperty.com.my, bringing together the nation's most respected awards programmes to set a new single benchmark  for excellence in Malaysian real estate. 
The good news comes as PropertyGuru Group (NYSE: PGRU), Southeast Asia's leading proptech company, integrates and  combines forces with premier property portal iProperty.com.my, capturing 90 percent of the property market and  connecting developers and agents with the largest base of high-intent property seekers.  
The 9th PropertyGuru Asia Awards Malaysia in partnership with iProperty.com.my will be judged by an 18-strong panel of  top property industry experts with categories covering residential, commercial and industrial properties, as well as  architecture and design awards. The prestigious accolades will also include the coveted People's Choice Awards, as voted  by Malaysian property buyers, plus special recognitions and titles. 
"We are proud and excited to launch this new combined awards programme in Malaysia to set a credible Gold Standard  in real estate development and design, endorsed by the country's most trusted property advisors," said Jules Kay, general  manager of PropertyGuru Asia Property Awards and Events. 
"The PropertyGuru Asia Awards Malaysia in partnership with iProperty.com.my are also an important part of the well established PropertyGuru Asia Property Awards series, which covers 12 countries and provides a platform for developers  to stand shoulder-to-shoulder with their international peers to be crowned the Best of the Best in Asia," Kay added. 
The revamped awards programme will honour the Winners at the exclusive gala dinner and ceremony on Friday, 18 November 2022, at the historic Majestic Hotel Kuala Lumpur, the official venue of the Awards. The highly anticipated  ceremony will be staged according to updated health and hygiene protocols in the Malaysian city.