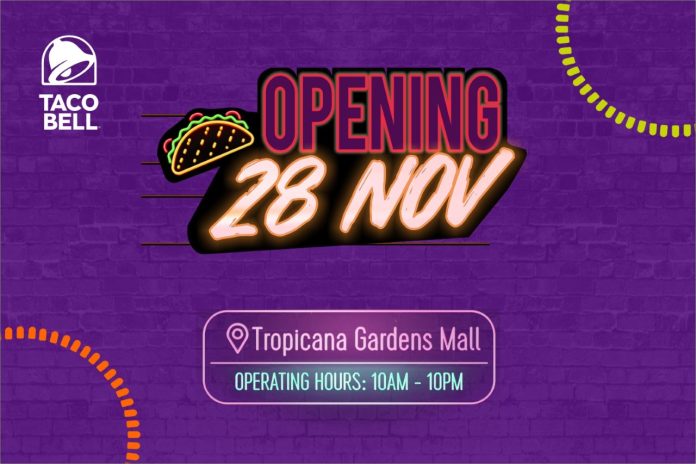 Taco Bell enjoys the status of an iconic brand, serving Mexican-inspired cuisine to fans around the world; opening its newest outlet in the heart of Damansara.
KUALA LUMPUR, 25 November 2021 – With the end of year fast approaching, the time for happy reunions and joyous celebrations is upon us. Those looking for a new way to spice up their get-togethers need to look no further than Taco Bell's highly anticipated restaurant at Tropicana Gardens Mall in Kota Damansara, opening its doors on 28 November. The new outlet will bring Taco Bell's craveable Mexican-inspired cuisine and unique food experience closer to its fans, foodies and residents living in Petaling Jaya and Damansara.
"We are excited to be opening our third outlet to serve even more Malaysian fans while adhering to SOP guidelines to ensure the health and safety of all our customers. We have been humbled by the amazing reception to our outlets in Cyberjaya and Cheras, and we expect the residents of Petaling Jaya and Damansara to embrace our unique food experience just as warmly. We launched a global campaign called #ISEEATACO in October, where we encourage our fans to hunt for the taco shape in Malaysian landmarks, as well as in everyday objects around them. You can find out more about this on our social media pages, and we look forward to welcoming guests and customers to our Tropicana Gardens Mall restaurant, as they continue their hunt for Taco Bell tacos" said Harris Beh, Taco Bell Malaysia's Franchise Operator.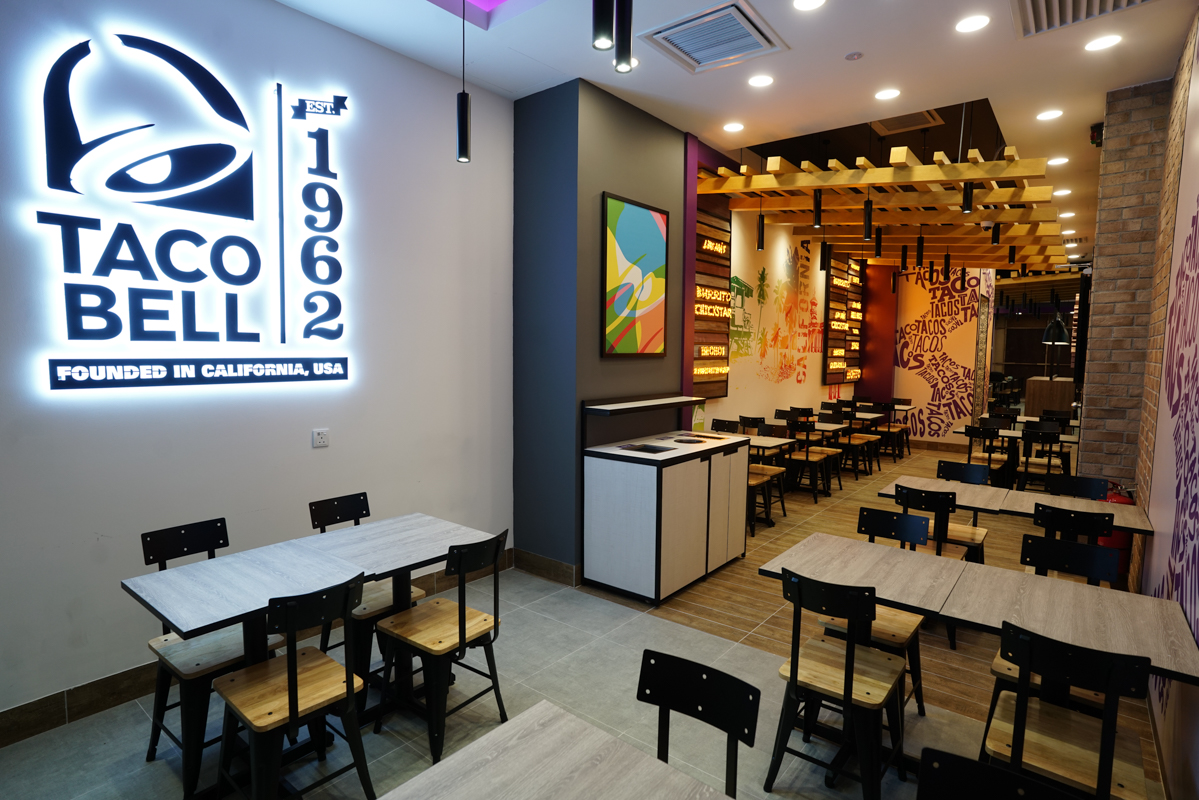 "We warmly welcome Taco Bell to Tropicana Gardens Mall. It is an honour for us to be chosen by Taco Bell. We are proud to be the first shopping mall to play host to this global sensation. This is a great milestone for us. We hope to capture the hearts of shoppers, as they come together during this festive season to enjoy Taco Bell's beloved Mexican-inspired cuisine with friends, family, and loved ones." said Alan Yau, Executive Director of Tropicana Gardens Mall.
Spanning over 2,000 sq ft. of retail space, the new restaurant is custom-designed to deliver the full Taco Bell experience to its customers. Diners will enjoy the youthful vibe of iconic decor features such as the rainbow-coloured ceilings, exciting lighting features, vibrant signages and much more, across the 85-seater restaurant. These features create a great Instagram-worthy ambience, embracing Taco Bell's #LiveMás #LiveKawKaw spirit of making everyday extraordinary.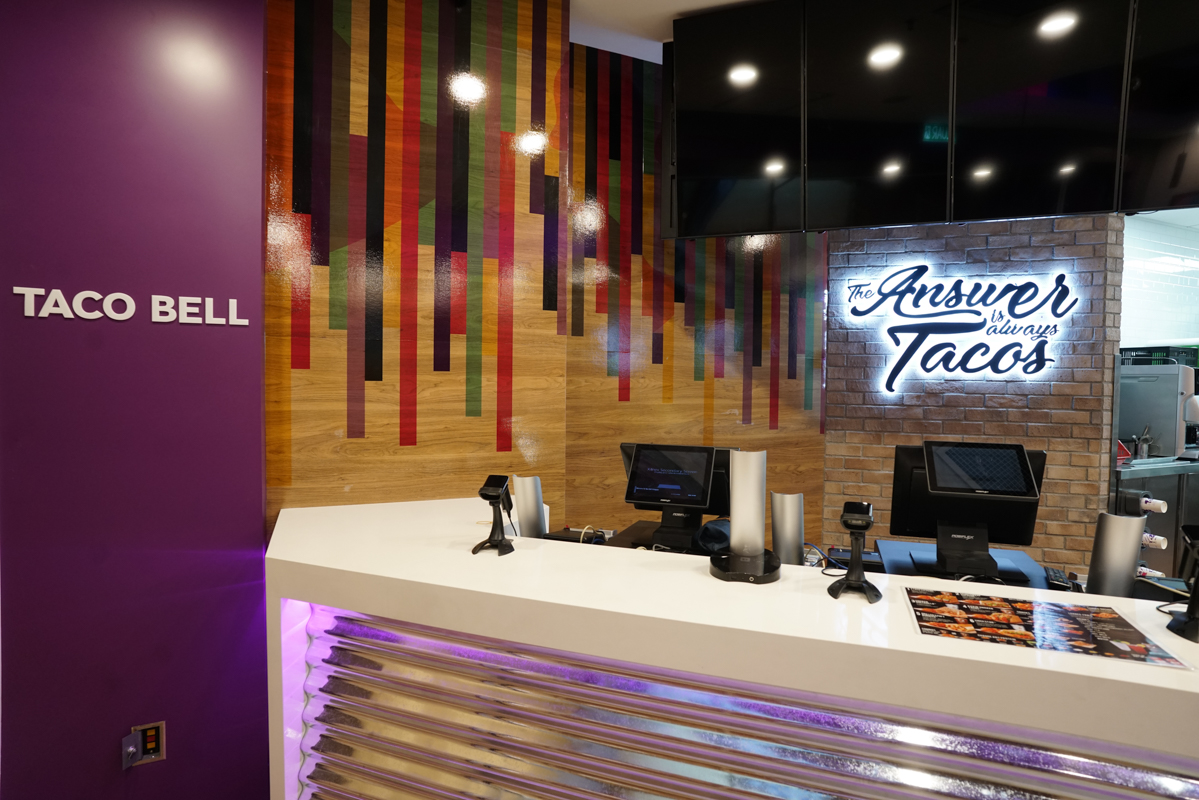 As with all other Taco Bell restaurants, the outlet will include an open-kitchen theatre where fans can watch their meals being prepared, free high-speed WiFi access throughout the restaurant, and multiple charging stations. With all this and a superior food and service experience, creating memorable dining moments at Taco Bell is a key priority. Dine-in is only allowed for individuals who are fully vaccinated.
Taco Bell welcomes all adventurous foodies to come celebrate the season in a whole new way with its highly customisable menu. Customers can choose from a selection of four proteins on the menu: seasoned ground beef, seasoned ground chicken, grilled chicken, and black beans. Our cuisine is vegetarian-friendly and customers can switch to black beans for most items on the menu. All our food is made-to-order and the portions are generous – fans will get to experience global favourites like the craveable Crunchy Taco Supreme™, Crunchwrap Supreme™, Chicken Quesadilla™, Grilled Stuft Burrito™, Loaded Nachos™ and our very own Malaysian pride, the Bell Rice™ Bowl, paired with our Malaysian-made sambal.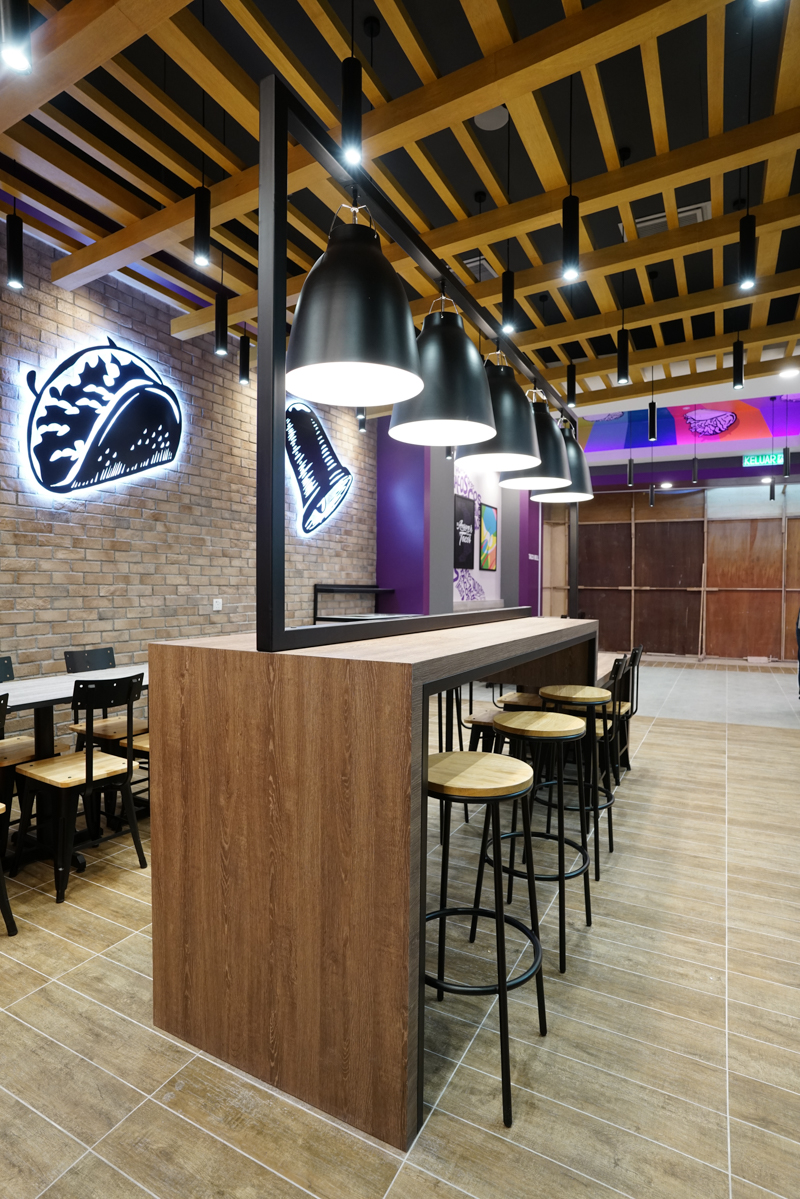 "We are also excited to announce that there will be even more Taco Bell restaurants opening in the near future, so stay tuned to our social media pages for updates," added Beh.
For more information about the brand, fans can visit Taco Bell Malaysia's website www.tacobell.com.my or follow our social media channels Facebook, Instagram (@tacobellmalaysia) and Twitter (@tacobellmy).
Restaurant Address: Open daily from 10.00 to 22.00 for dine-in and takeaway
CC-33 & 34, Concourse Floor Tropicana Gardens Mall, No. 2A, Persiaran Surian, Tropicana Indah, 47810 Petaling Jaya, Selangor Darul Ehsan.