International travellers can now return to the "Land of Smiles" and satisfy their cravings for authentic Thai cuisine with epicurean adventures at world-class, SHA+ certified resorts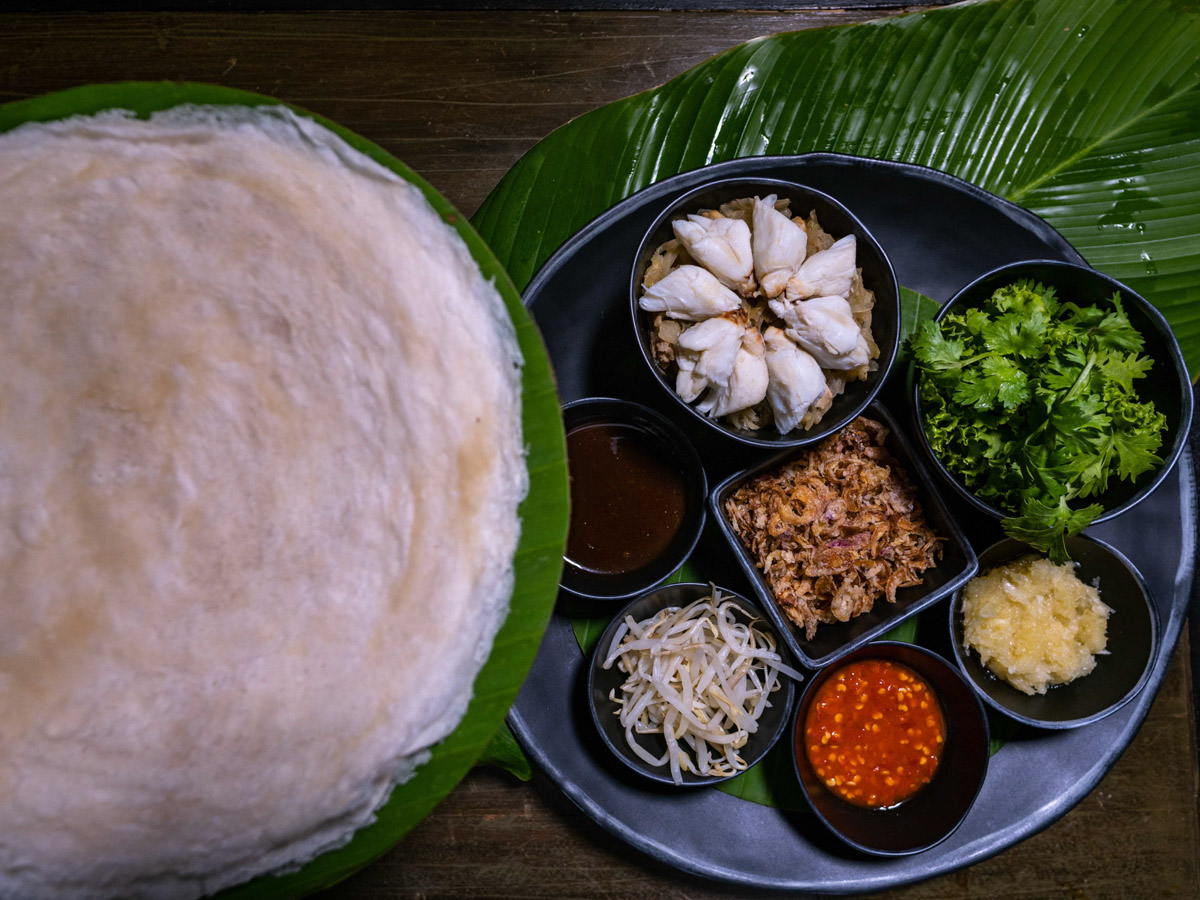 PHUKET, THAILAND: Have you missed the fresh flavours and fragrances of Thai cuisine? Do you crave the hot, spicy, sweet and sour sensations that dance on your tongue when you taste your favourite dishes? Phuket and Koh Samui, Thailand's two most popular paradise islands are now open again, enabling international travellers to satisfy their appetite for authentic Thai food!
Under the "Phuket Sandbox" and "Samui Plus" programmes, both of which commenced in July 2021, fully vaccinated overseas visitors can now plan their long-awaited return to southern Thailand's pure shores. A wealth of exotic attractions and activities await in these two idyllic islands, including some of the Kingdom's finest restaurants.
To celebrate the launch of these innovative international travel programmes, highly desirable hotels and resorts in Phuket and Koh Samui have created value-added packages so every guest can stay in style and rediscover their love for Thai cuisine. Check out this mouth-watering trio of dining options…
Black Ginger @ The Slate Phuket
Embark on an unforgettable culinary journey at Black Ginger, The Slate's Michelin Guide-listed restaurant which is designed in the style of a traditional Thai village and appears to float above a tranquil lagoon. Only accessible by raft, this dramatic dining destination revives Phuket's ancient recipes and presents them with a contemporary twist.
Signature Dish: Poh Pia Sod (roll-your-own fresh spring rolls). This interactive experience allows diners to create their own light, vibrant spring rolls, according to a traditional Hokkien recipe passed down from the grandmother of The Slate's owner, Krystal Prakaikaew Na-Ranong (or Khun Moo, as she is known to her friends).
Under its "Summer Sandbox" package, The Slate – the Bill Bensley-designed, art-inspired beachfront resort – is offering a free seventh night to guests who book a six-night stay, including 15% off F&B and spa treatments, welcome cocktails, airport transfers and daily breakfast. Pool Suite and Villa bookings will also receive complimentary spa therapies. This offer is valid until 30th September 2021 and rates start from only THB 5,000 per room per night. Please book direct via the resort's website: www.theslatephuket.com.
COAST Beach Club & Bistro @ Centara Grand Beach Resort Phuket
What could be more enticing than chilling out next to a soft, sandy beach and enjoying exceptional cuisine, kissed by the gentle sea breeze? At COAST, the casual beach bar and bistro at Centara Grand Beach Resort Phuket, guests can sit back, sip cool drinks, feast on fresh seafood and share stories and laughter with family and friends.
Signature Dish: Gaeng Pooh is Phuket's quintessential dish – a rich, fiery crab curry that blends the finest ingredients from land and sea. COAST's Thai master chef, Janut Dejharn, uses locally-caught crab, Thai herbs and creamy coconut to create this delectable yellow curry, which is traditionally served with fermented rice noodles.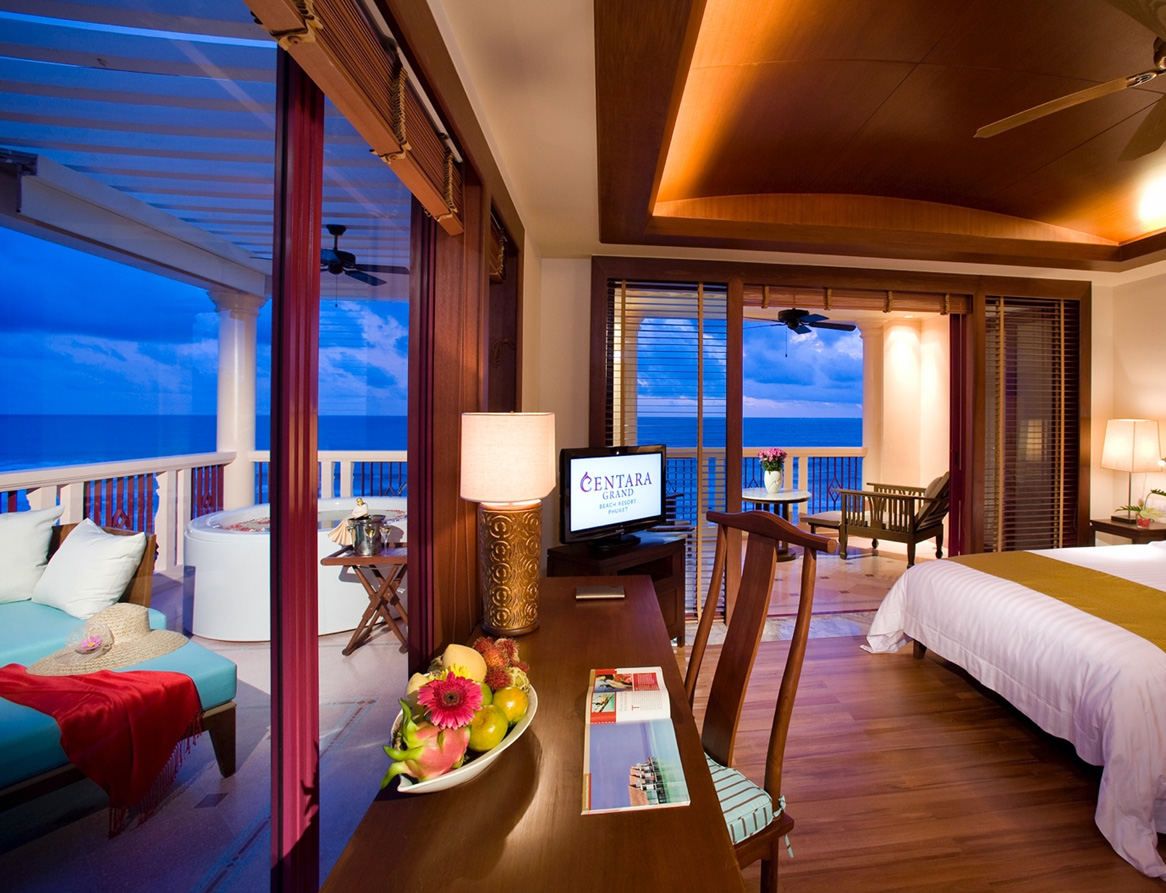 Centara Grand Beach Resort Phuket is inviting international travellers to "Stay Three, Pay Two" and get 100% of their room rate back in hotel credit! Available for bookings made from now until 31st August 2021, and stays taken by 23rd December 2021, this attractive offer maximises every vacation with free nights and generous hotel credit, which can be redeemed for memorable meals, refreshing drinks, soothing spa treatments, room upgrades and more! To book, please visit www.centarahotelsresorts.com.
The Beach House & Bar @ Santiburi Koh Samui
Savour sublime cuisine in a spectacular seafront setting at The Beach House & Bar, Santiburi Koh Samui's elegant alfresco restaurant. Everything about this inviting eatery exudes natural charm and showcases stunning scenery. Diners can select sumptuous seafood and prime meats, or treat their bodies to organic vegetarian and vegan options. Pure bliss.
Signature Dish: Buddha Bowls are a healthy, flavourful and fulfilling treat at any time of day. At Santiburi Koh Samui, visitors can combine a wide range of sports and leisure activities with these wholesome bowls, which comprise a variety of organic vegetables, Thai herbs, pan-seared chicken or salmon and much more. They are even more appetising when accompanied by a fruit smoothie.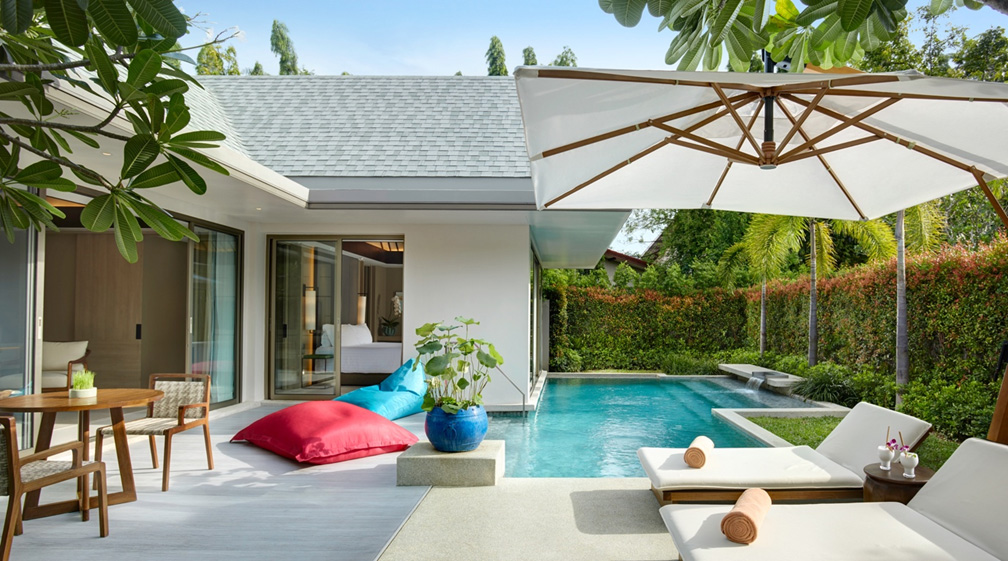 Under the "Samui Plus" promotion, guests can book a salubrious island escape at Santiburi Koh Samui, including daily breakfast, in-room fruit, daily afternoon tea, early check-in & late check-out, use of the resort's gym, tennis court and non-motorised water sports, shuttle services to Santiburi Samui Country Club and more! Rates start from just THB 5,413 per night – book now at santiburisamui.com/offers/samuiplus.
Saffron, Banyan Tree's signature restaurant concept, celebrates the joy of Thai cuisine through indigenous ingredients, authentic dishes and timeless cooking techniques, presented in a contemporary style. Gather your loved ones and experience your favourite Thai dishes, like you've never tasted them before!
Signature Dish: Phad Thai is perhaps Thailand's most popular street food, but the expert chefs at Saffron have elevated this classic noodle dish to new levels of excellence. Banyan Tree Phuket's Phad Thai Goong Sod features 20 ingredients, all carefully combined to create the perfect balance of tastes and textures. Wok-tossed rice noodles, fresh prawns and ripe mango are accompanied by a vibrant banana blossom salad.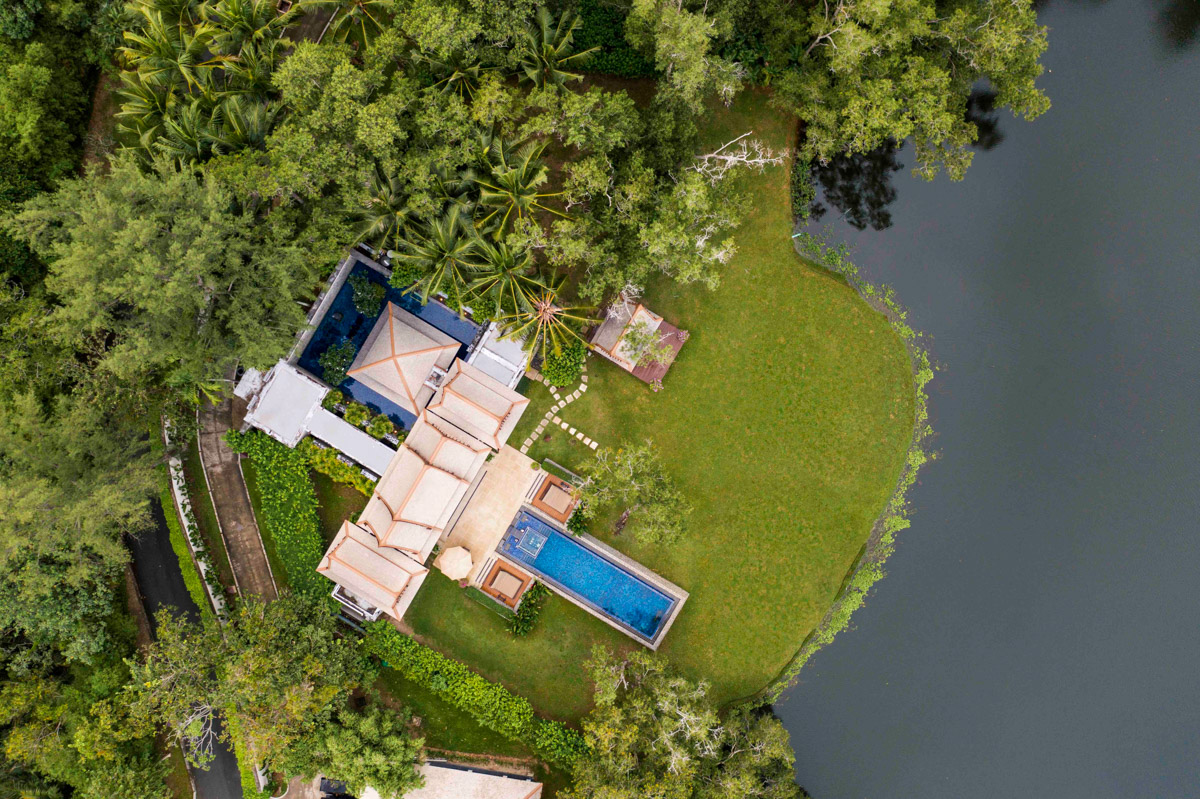 Banyan Tree Phuket's "Your Sandbox Stay" package gives international travellers the chance to enjoy an extended vacation with luxurious pool villa accommodation, daily breakfast and generous resort credit. Valid between now and 30th November 2021, this enticing offer is available for bookings from seven to 28 nights, with between THB 3,000 and THB 15,000 of credit to be used for a wide range of resort services. Guests who stay for 14 or more nights will also be treated to Coral Lounge access and a VIP meet & greet service! To book, please email the resort at phuket@banyantree.com.
The Slate Phuket, Centara Grand Beach Resort Phuket, Santiburi Koh Samui and Banyan Tree Phuket have all achieved their Amazing Thailand Safety & Health Administration Plus (SHA+) certificates, which shows that they adhere to the highest health and safety standards, and that at least 70% of their staff members have been vaccinated against COVID-19.
Under the Phuket Sandbox initiative, fully-vaccinated overseas travellers from 67 countries and territories can fly direct to the "Pearl of the Andaman", stay in world-class resorts and soak up the blissful beachfront vibe, without the need to quarantine. The Samui Plus programme lets international guests to fly to Koh Samui (either direct or via Bangkok) and stay for seven nights in an approved quarantine hotel, before moving to an SHA+ certified resort. After the first week, visitors will be free to explore the three enchanting islands of Koh Samui, Koh Phangan and Koh Tao.
For more information about the international travel requirements for Phuket and Koh Samui, please check the latest updates from the Tourism Authority of Thailand (TAT) at www.tatnews.org/category/thailand-tourism-updates.