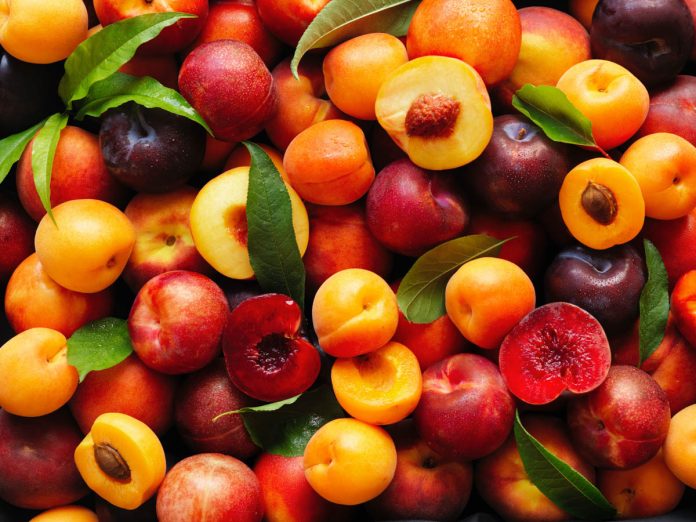 Taste Australia launches a variety of juicy summerfruits in time for Chinese New Year
27 JANUARY 2021, KUALA LUMPUR – In search for the perfect auspicious and healthy start to your Chinese New Year celebrations? Look no further than your local supermarket for Taste Australia's combination of delicious, vitamin-rich palate of fresh summerfruits!
Taste Australia, the national brand representing the Australian Horticulture Industry, has unpacked the freshest variety of seasonal stone fruits: peaches, nectarines, plums and apricots that have all arrived on Malaysian shores, fresh off the cool and crisp Australian orchards.
Taste Australia's 2021 'So Fresh & So Delicious' campaign looks to ring in Chinese New Year with an auspicious stroke of nutritious summerfruit goodness.
Laura Davies, International Brand Manager for Taste Australia at Hort Innovation commented that health has never been more of a priority in these unprecedented times. With the onset of the Chinese New Year, a gift of Australian summerfruit as a wish for good health is a thoughtful gesture indeed.
"The biggest lesson this pandemic has taught us is the value of our health. We're more conscious of consuming healthy, nutritious foods," Laura shared. "Taste Australia's summerfruits are superfoods jam-packed with vitamins and delicious flavour and we're pleased to be able to share them in Malaysia just in time for Chinese New Year."
Laura explained that some summerfruits like peaches have a strong connection to Chinese culture as they symbolize longevity and prosperity.
"In traditional belief, peaches also represent immortality and unity. While immortality may be out of reach, health, longevity and unity are things we can actively work to achieve," Laura continued. "A handful of our fresh Australian summerfruits make for the most wholesome, delicious and healthy gift to share with your loved ones this New Year."
Summerfruits are powerful sources of vitamins, known to boost the immune system and provide energy to the body. Peaches, nectarines, apricots and plums contain an abundance of antioxidants such as vitamins A, E and C – vital tools that work to strengthen your immune system to fight off infections. The properties in vitamin C additionally increases the production of collagen for healthy skin.
The jewel-toned fruits are also brimming with high levels of potassium, which is a key nutrient in regulating blood pressure and promoting the health of your nerves and muscles.
Alongside their excellent health benefits, peaches, nectarines, plums and apricots also pack a delicious flavour profile. Taste Australia's fresh and vibrant summerfruits are sweet and bursting in delicious juices, balanced perfectly by their succulent yet firm texture.
To further boost excitement for the festivities, Taste Australia is launching a nationwide consumer contest: The Aussie Summerfruits – So Fresh & So Delicious contest. 4 weekly winners will be rewarded with a Samsung Galaxy Fit 2 for simply consuming Taste Australia summerfruits!
To participate, consumers need to simply snap a photo of themselves enjoying any Taste Australia summer fruits with their loved ones. The photos are to be uploaded to their public Instagram account with the contest hashtags: #tasteaustralia and #sofreshsodeliciousmy, with a caption on why they love summerfruits. Participants will need to retain their receipt of the fruits as proof of purchase.
The Aussie Summerfruit So Fresh & So Delicious contest will run from 24th January 2021 until 20th March 2021. For more information, visit Taste Australia's social media pages.
Whether you're gifting during Chinese New Year or stocking up to enjoy at leisure, Taste Australia's range of fresh summer fruits are definitely a must-buy this season. The luscious fruits are now available in major supermarkets such as Jaya Grocer, Village Grocer, and AEON supermarkets across Malaysia. Experience a burst of summer flavours with Taste Australia today!
For more information, visit Taste Australia's website, www.tasteaustralia.net.au, or head over to their social media pages at Facebook: facebook.com/TasteAustraliaMalaysia/ or Instagram: @tasteaustraliamy