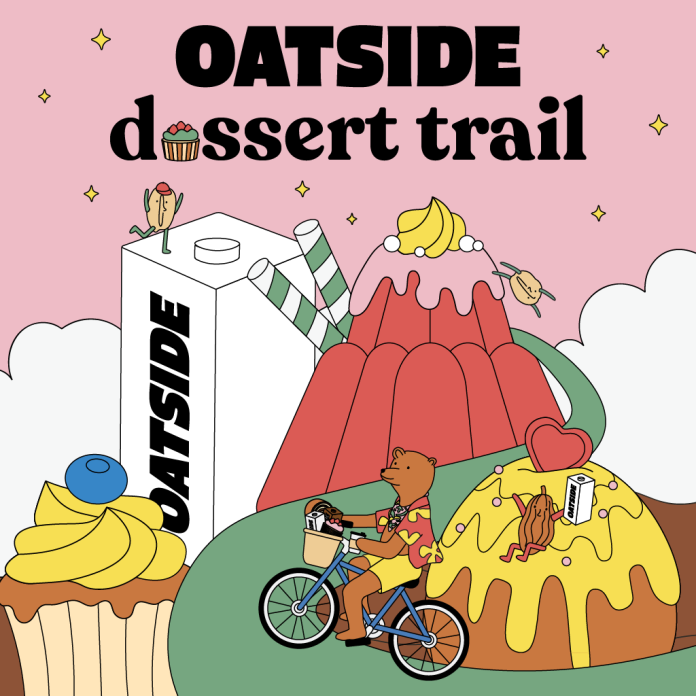 OATSIDE partners with over 50 cafes nationwide to bring you exclusive OATSIDE infused dessert!
KUALA LUMPUR, 17 October 2023 — Craving a delectable adventure for your sweet tooth? OATSIDE is joining forces with over 50 cherished cafe partners nationwide in an irresistible campaign that leaves you yearning for more! From November 1st to 30th, dessert enthusiasts are invited to immerse themselves in the mouth watering OATSIDE Dessert Trail!
Embark on a dessert lover's dream as we unveil a trail of exquisite creations from Malaysia's most talented dessert artisans. OATSIDERS can partake in a nationwide quest to discover their favourite sweets, support local cafes, and stand a chance to win exclusive prizes!
Here's how!
Order the exclusive OATSIDE-infused dessert! There are two categories; OATSIDE Dessert Premium and OATSIDE Dessert Essential.
Scan the QR code during checkout; collect points to win big!
For every purchase of OATSIDE Dessert Premium you'll collect 2 points/per purchase; and for every purchase of OATSIDE Dessert Essential you'll collect 1 point/per purchase.
More points = More chances to win!
Be one of 10 lucky winners and snag amazing prizes! 🎁🌟
"We're genuinely thankful for the strong partnerships with our cafe partners. Together, we've cultivated a strong community of OATSIDERS who always yearn for a more sustainable and healthier dessert option. Luckily for us, OATSIDE is so versatile and can be infused in so many dessert creations, from classics treats such as croissants to local-inspired delights such as Pandan Gula Melaka Panna Cotta. Personally, I can't wait to try them all!" says Jessie Chuah, Country Manager for OATSIDE Malaysia.
Check out the desserts at your nearest cafe in the Klang Valley now..
and many more …
#OatsideDessertTrail #OatsideMY #IndulgeYourCravings