KUALA LUMPUR, 13 OCTOBER 2022 – With so many pressures on family budgets these days, Malaysians are increasingly turning to homegrown brands that help them stretch their Ringgit. One brand that's been consistently stepping up to meet this need is MR D.I.Y. Group (M) Berhad [MR D.I.Y.], Malaysia's favourite home improvement store.
The retailer is now taking the effort even further, with the launch today of its latest price initiative – 'Stretch Your Ringgit with MR D.I.Y.' – which showcases its range of private label products.
Announcing the launch of the price initiative, MR D.I.Y. Group's Head of Marketing Alex Goh said, "We understand the struggle that Malaysian households are experiencing. Rising prices, growing inflation, and the scarcity of options, with, in some cases, the loss of income, are putting immense pressure on household budgets. As a homegrown retailer and one with a presence nationwide, we see it as our responsibility to ensure Malaysians have the everyday essentials they need at affordable prices in convenient locations".

"'Stretch Your Ringgit with MR D.I.Y.' is a smart and easy way for Malaysians to purchase their everyday essentials without compromising on value and quality.   The campaign offers great deals on our extensive range of private label products, which give consumers the assurance of good quality at even greater value.  It truly is about Malaysians helping Malaysians," said Goh.
The largest home improvement retailer in Malaysia, MR D.I.Y. offers a wide range of more than 18,000 products at 'Always Low Prices' across more than 1,000+ stores nationwide. In addition to carrying a wide variety of well-known brands, MR D.I.Y. also carries a range of its own private label products. In conjunction with this campaign, the retailer is highlighting more than 30 of its private label products from the household and furnishing, hardware, electrical, and car accessory categories.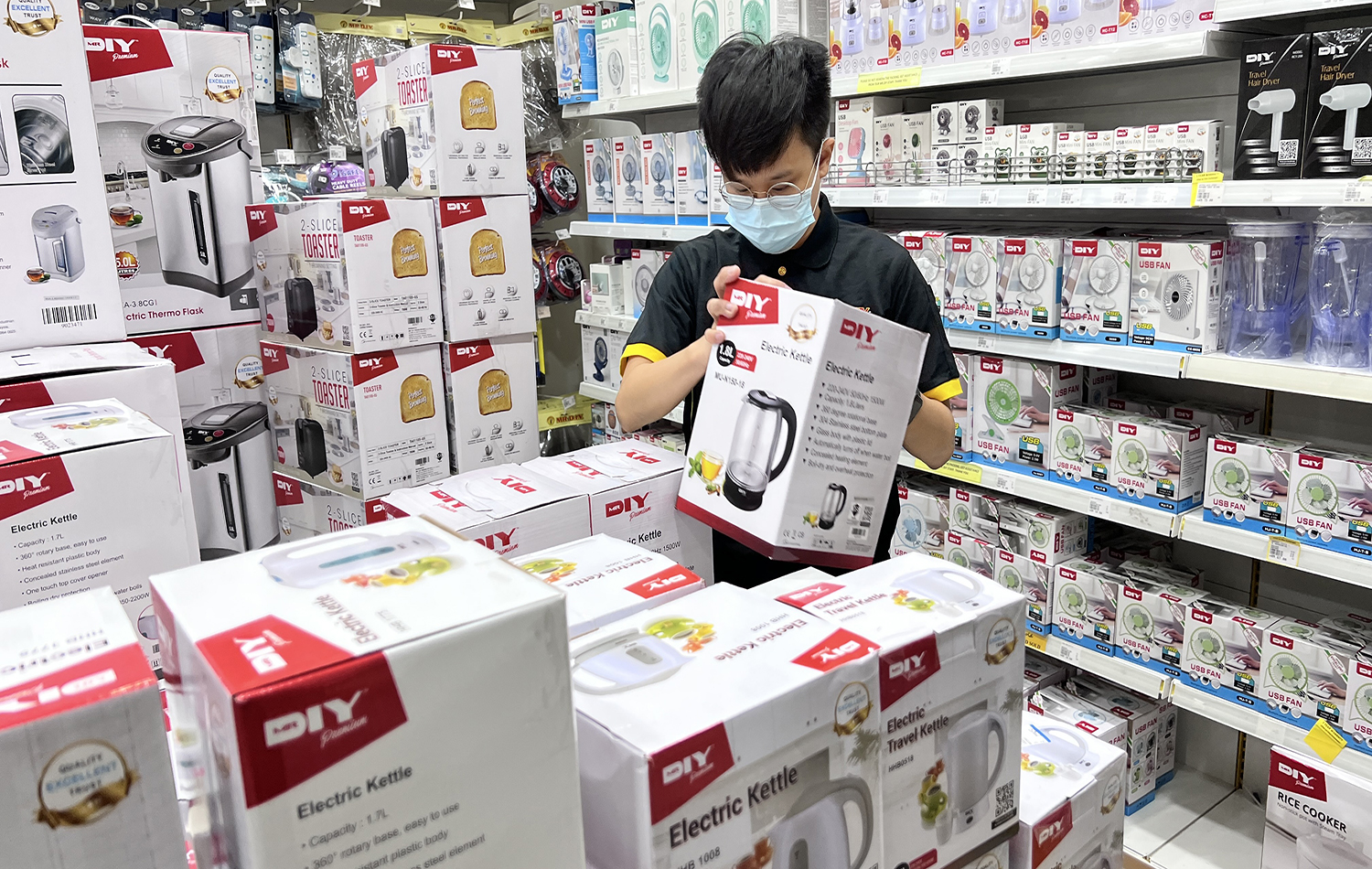 The one-month initiative features great deals nationwide on the retailer's private label products, including those from the household and furnishing, hardware, electrical, and car accessories categories. Private-label products on special offer include 3U-Shaped LED daylight bulbs at RM9.90 each, alkaline AA batteries at RM10.90 for 12, S-size socks at RM5.90 for 3 pairs, and electric kettles (1.7L) at RM49.00 each.
For more information, visit MR D.I.Y.'s website, www.mrdiy.com, e-commerce platform, www.mrdiy.com.my, and its social media channels, Facebook and Instagram.