Life gets hectic and sometimes gets by us without us even realising it. Whether it is school or work, we get wrapped up with it all and forget to make time for ourselves and our loved ones.
For those looking for bite-sized ways to better connect with friends, Snapchat's Snap Minis are the best pocket utilities made for friends to interact and share social experiences together. Whether it is sending your best wishes, making a deck of flashcards, or outdoing one another in learning the stock market, Minis can bring friends together for just about anything.
Never forget another birthday – make your friends feel extra special with Birthday Minis
Snapchat's latest Snap Mini – the Birthdays Mini pulls together a list of all your friends who have allowed their birthday to be seen on Snapchat (Snapchatters can allow their birthday to be seen through Settings > Birthday). You can wish your friends a happy birthday with unique stickers or send special birthday snaps with Lenses to commemorate their big day. You can even countdown your own birthday. Friends can swipe to unlock the Lens and enter the Mini to check it out for themselves.
The Birthdays Mini makes it easier to see all of our friends' birthdays in one place, to help you remember important upcoming birthdays, and plan for their special day!
If you're feeling extra fancy, why not drop them a customised birthday card? No snail mail required when all you need to do is Snap one over with the Givingli Mini! Simply choose your favourite design, and add a personal touch with the personalisation tools before sending it as a Snap: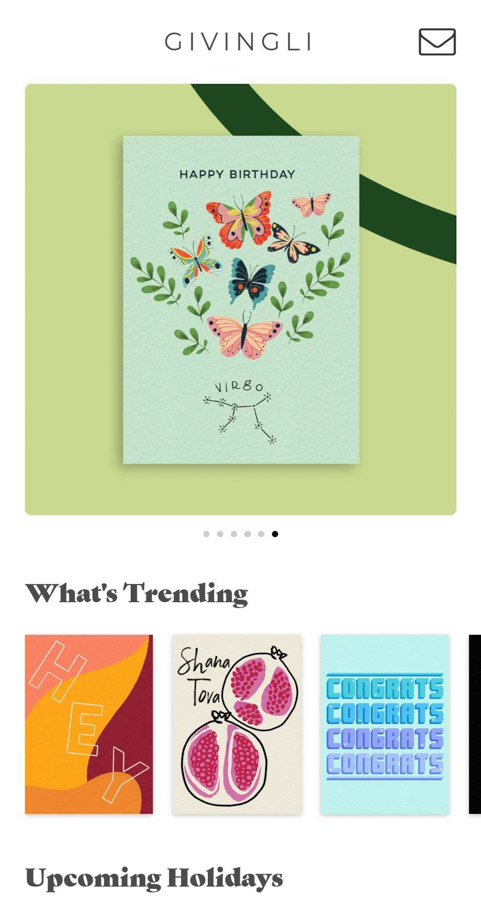 Give the gift of connectivity to your friends – literally!
When you say that your presence is your present to your friends on their birthdays, there's a way to make that saying even truer! The Ding Mini will easily allow you to surprise your friends with the gift of connectivity.
Make use of special discounts and get yourself or your friends a prepaid top-up from telco services like Celcom, Digi, and Maxis. You can even send international top-ups to friends living overseas. Now, that's what we call staying connected!
Money talks – learn how to be financially-savvy with your friends
Now, Snap Minis aren't just about celebrating great moments. With the Invstr StockStars mini, learn the basics and polish your skills as a savvy investor risk-free as you invest in a virtual portfolio that follows real-time updates in the stock market.
Practice and learn trading 101, and even challenge your friends to see who can make the most money in a span of a day or an hour. Ka-ching!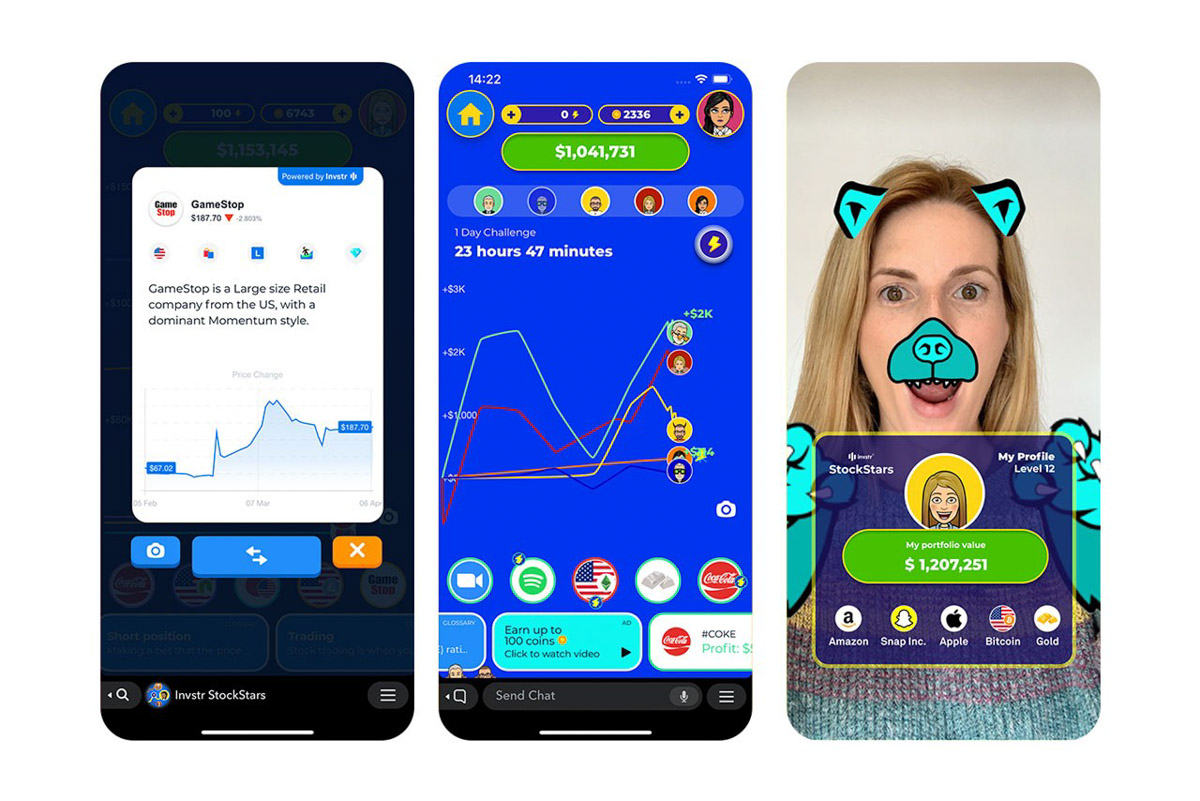 If you'd like to explore more fun with friends, here's a few more Minis made by partners and Snap that's already available on Snapchat:
Headspace – practice wellness and meditation with your friends
Prediction Master – test your friends' ability to predict the future with questions on pop culture, entertainment, politics, sports, and more.
Flashcards by Tembo – create flashcard decks with your friends and help them prepare for exams or a big important speech
Here's how you can access Minis:
Swipe right to the Chat screen.
Tap on a Chat or Group Chat.
Tap to open the Games and Minis Drawer.
Tap on a Mini.
About Snap Minis:
Introduced in June 2020, Snap Minis offer a novel way to create social experiences on Snapchat. They are easy to use for Snapchatters, and seamlessly share into the Camera to encourage friends to join in. Rather than build two separate apps for Android and iOS, partners can build one Game or Mini that launches instantly with no installation required.
Minis metrics:
In its first month, over 5 million Snapchatters engaged with meditations using the Headspace Mini
More than 2 million Snapchatters used Givingli to design digital cards for Valentine's Day
The TurboVote Mini helped 30 million Snapchatters learn about the election, and over one million register to vote
Latest Snap Metrics
Over 200 million DAUs engage with augmented reality every day on average
293 million daily active users (DAUs) use Snapchat every day on average
Over 75% of the 13-34 year old U.S. population uses Snapchat
Over $1 trillion in direct spending power of Gen Z and Millennials (Cassandra an Engine Company. Generational Spend Research Q1'19)