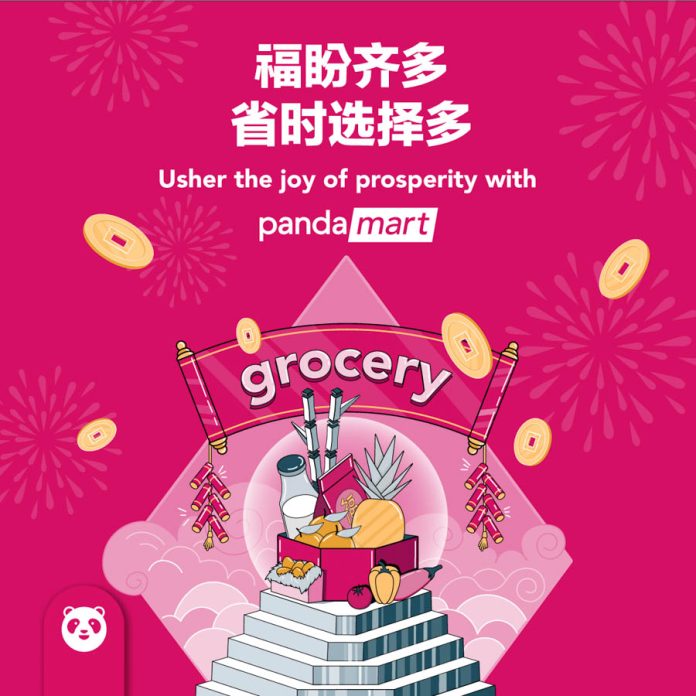 New Promotions, Vouchers and Discounts to Usher in the Festivities
Malaysia, Feb 15,  2021 – This Chinese New Year, foodpanda brings the joy and prosperity with instant fortune through a variety of special promotions, vouchers and discounts whether you're looking for a meal for the family or your last-minute festive necessities.
Speaking about foodpanda's Chinese New Year initiatives, Sayantan Das, Managing Director, foodpanda, said, "We know that this year's celebrations will be different due to the on-going pandemic but at foodpanda we are committed to helping Malaysians adapt to this new normal and celebrate as best as they can. We believe our efforts this festive season will not only help bring joy but also connect more Malaysians during this time."
"Whether it is special savings on pick-up orders, limited edition food options, festive foodpanda shop promotions with our partners or free goodies, foodpanda is happy to be unleashing joy in a variety of ways that would be relevant and meaningfully impact Malaysians from all walks of life," added Sayantan.
foodpanda has enlisted the help of the revered God of Prosperity to shower all Malaysians with the following promotions:
1. Pick-up
a.Yee Sang-sational savings
Nothing says prosperity more than getting great savings on your Yee Sang. Loh hei to good health and fortune to your hearts content with up to 25% off Yee Sang pick-up orders from Madam Kwan, Lettuce & Rise, Sushi King outlets in the Klang Valley
Campaign valid from 27 Jan – 14 Feb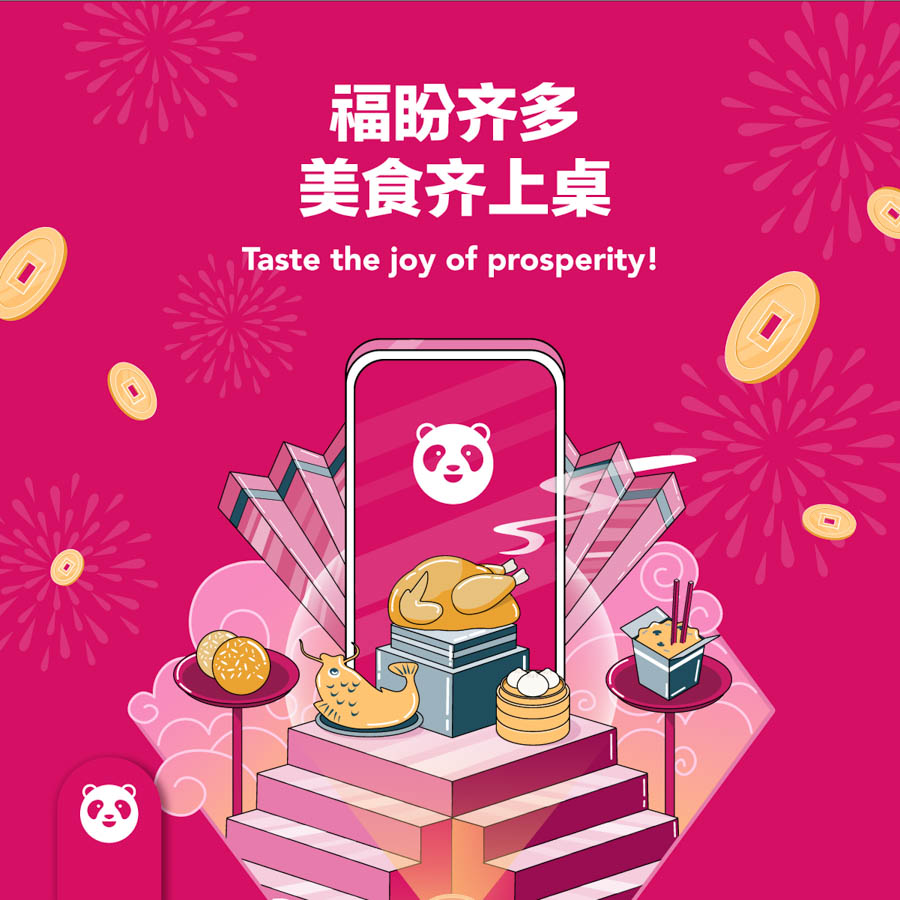 2. Food (Pick-up & delivery)
a. Get a taste of Boostperity
Enjoy the refreshing flavours of celebration this CNY with special limited edition Boostperity drinks from Boost. Enjoy the creamy Strawberry Mango, crisp Berry Melon and tangy Raspberry Lychee Crush
Campaign valid from 1 – 28 Feb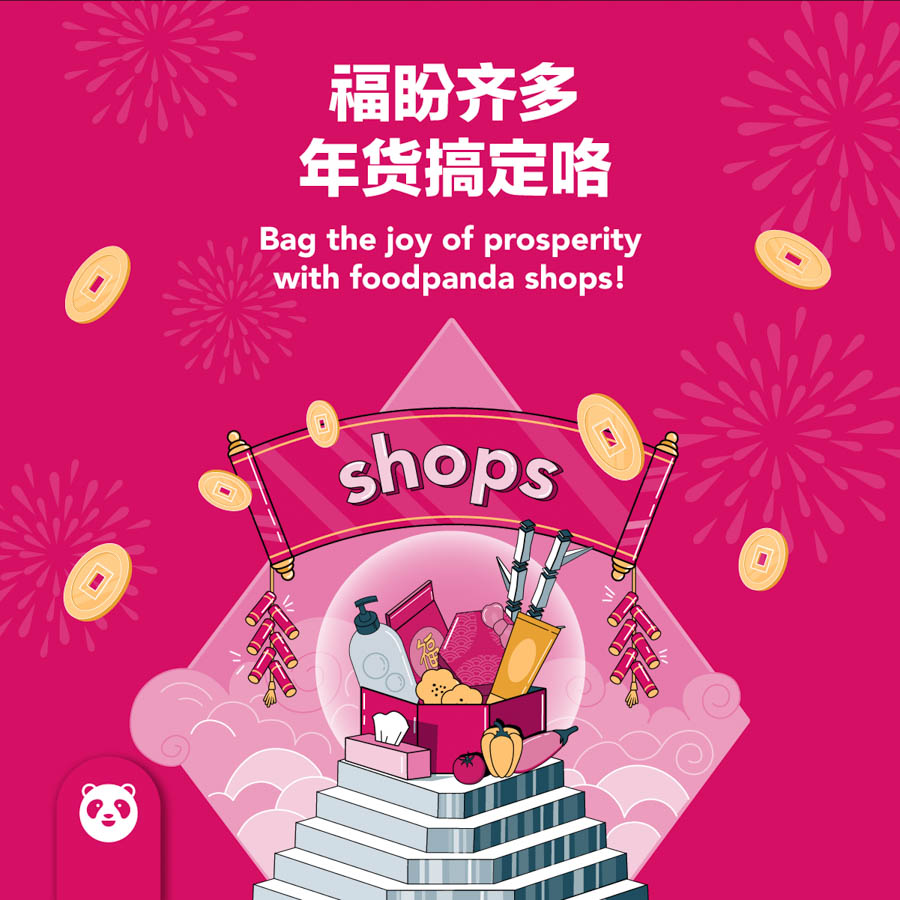 3. Shops
a.What's on at Watsons
Bring on the prosperity with storewide free shipping for orders above RM40 at any Watsons outlet
Campaign valid from 1 – 28 Feb
4. Keeping gifting alive
Stay safe at home whilst still keeping the gifting spirit of Chinese New Year alive with RM68 mixed brand festive hampers from Watsons
Campaign valid from 1 – 13 Feb
5. pandamart

a. A prosperous surprise
Looking for last minute Chinese New Year hampers to send to family and loved ones? You're in luck! Now when you order hampers from pandamart they will come with special limited edition foodpanda Angpao packets.
The generosity does not stop there either, the prosperous panda is spreading even more joy with on-going vouchers that allow users to enjoy greater savings when they order through foodpanda.
These vouchers include:
1. Platform wide
a. HUATSUPCNY
Enjoy daily prosperity with the HUATSUPCNY voucher code that gives users an RM9 discount for orders over RM39
Campaign valid while stocks last – daily redemption limit applies
b.CUBAPANDAMART
foodpanda has  got a special festive gift to all new users. Simple use the CUBAPANDAMART voucher code to enjoy a RM10 discount on any pandamart order of RM25 and over.
Campaign valid for first time pandamart users
Campaign valid until 2 March – while stocks last

c.CUBAPANDA
Hungry and new to foodpanda? Then foodpanda has got just the deal for you with the CUBAPANDA voucher code. You will enjoy a RM10 discount on any order of RM20 and over.
Campaign valid for first time foodpanda users
Campaign valid until 31 March
For further details on foodpanda's Chinese New Year promotions visit: https://www.foodpanda.my/contents/deals
To check out foodpanda's Joy in Prosperity Chinese New Year advertisement visit: https://www.youtube.com/channel/UCx7TM65wTTDQ3NpadE-2nyQ/videos