Enjoy a week long of exclusive promotions and giveaways from new hoolah merchants, and up to RM7,000 of hoolah vouchers to be won!
KUALA LUMPUR, 2 JULY 2021 – Gear up for the highly anticipated 7.7 sales coming your way, as hoolah kicks off seven days of exclusive promotions, giveaways, and up to RM7,000 worth of hoolah vouchers up for grabs. Adding on to celebrations, hoolah welcomes new merchants onboard, including  Al-Ikhsan,  Bata,  Crocs,  HomeCare,  JD  Sports,  Nihon  Skin,  and  Photobook  into  their extensive merchant ecosystem, bringing a new total of more than 400 merchants now live in Malaysia.
hoolah it and win!
From 7 to 13 July, hoolah will be giving away one RM500 hoolah voucher each to two lucky winners daily to shop at any hoolah merchants of their choice. To stand a chance to be one of the 14 winners during the campaign period, simply make a purchase with hoolah online or instore at over 80 participating merchants* to qualify in the daily lucky draw. Each hoolah order represents one entry and multiple entries are allowed. Stay tuned as daily winners will be announced on hoolah's Instagram page (@hoolahmy).
Exclusively at hoolah 7.7 Sales
AL-IKHSAN
Bringing you the largest assortment of sporting goods at the best prices, Al-Ikhsan Sports is dedicated to making sports affordable for everyone with their extensive and exclusive variety of top local brands and global brands like Nike, Adidas, Puma, umbro, and L.F.C.
Enjoy RM20 off every hoolah purchase with a minimum spend of RM200, applicable to new hoolah customers*. Additionally, stand a chance to be one of the five lucky winners to walk away with RM100 cash vouchers in Al-Ikhsan's giveaway.
* Limited to the first 200 new-to-hoolah customers
Shop Al–Ikhsan online.
BATA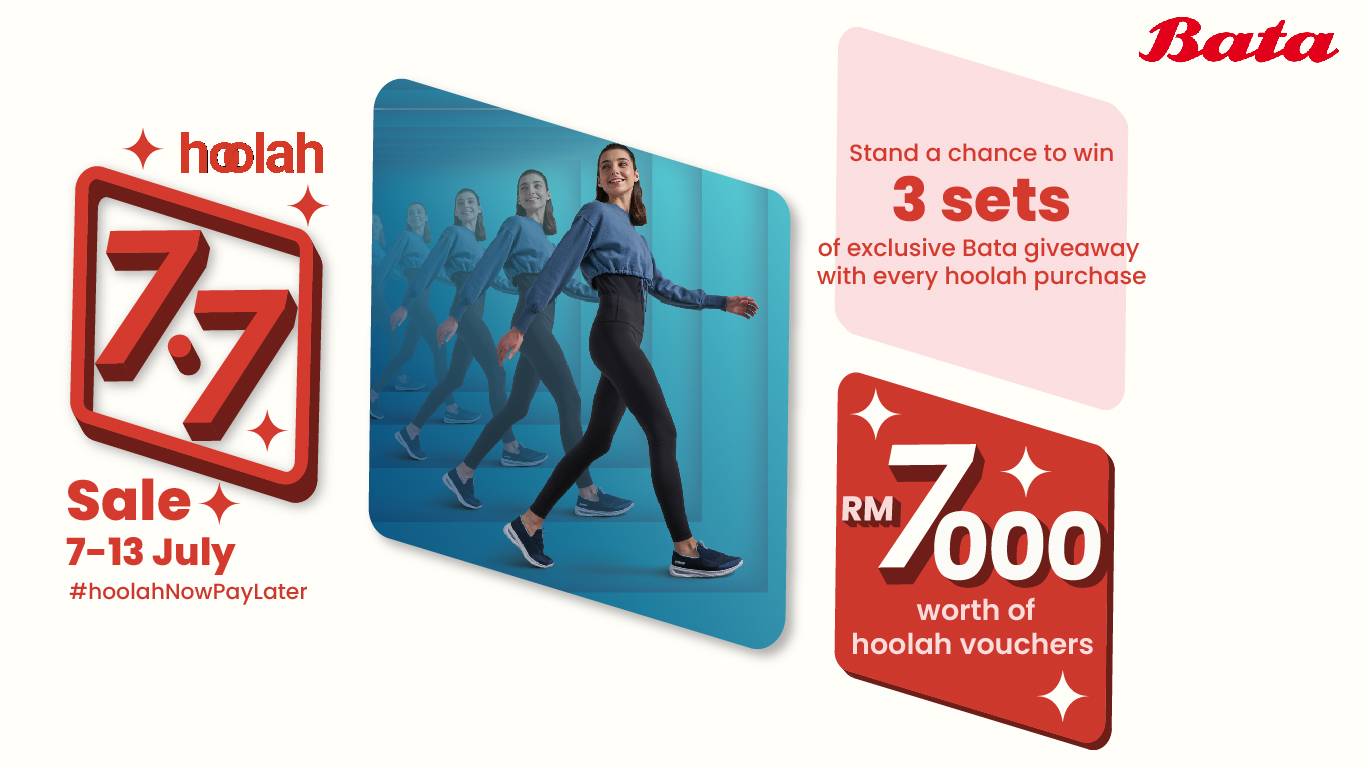 Catered to your every footwear need from sneakers, sandals, heels to dress shoes, Bata is the leading footwear brand that has the perfect pair of footwear for every occasion.
Stand a chance to win exclusive prizes from Bata when you checkout with hoolah at Bata from 7 to 13 July.
3 lucky winners will stand to walk away with 2 pairs of Bata footwear of their choice :
CROCS
Combining comfort and style with values that consumers know and love, Crocs is a world leader in casual footwear for women, men, and children. Their proprietary Croslite™ material, a moulded footwear technology, is included in the vast majority of their collection and delivers extraordinary comfort with each step.
For every hoolah purchase* made at Crocs, hoolah and Crocs will donate 1 box of 3 Ply Face Mask to MERCY Malaysia.
Shop Crocs in-store and online.
* min. spend of RM200
HOMECARE
Striving to meet the healthcare needs of all family members, Homecare is committed to providing people of all ages, from infants to the elderly, with quality products at fair prices. Their wide products range cover durable medical equipment for pain management, hypertension to diabetic care, aids for daily living to baby care products, wellness equipment to incontinence products, and many more.
For every hoolah purchase* made at HomeCare, hoolah and HomeCare will donate 1 box of 3 Ply Face Mask to MERCY Malaysia.
* min. spend of RM200
Shop HomeCare online.
JD SPORTS
Widely recognized as the 'Undisputed King of Trainers', JD Sports is the leading trainers & sports fashion retailer of global brands including Nike, adidas, Vans, and PUMA Group.
Three lucky winners will stand to walk away with RM500 worth of JD Sports vouchers when you check out with hoolah at JD Sports (min spend RM350) from 7 to 13 July.
Shop JD Sports in-store and online
NIHON SKIN
Pamper your skin with quality skincare from NIHON skin, a Japanese skincare brand formulated by dermatologists from Malaysia and Japan to enhance  your natural beauty and move towards achieving "mochi" soft, supple skin.
Receive a Nihon Brightening Face Creme (Travel Pack)* with every hoolah order above RM250 made at Nihon Skin.
* Limited to 200 redemptions
Shop Nihon Skin online
PHOTOBOOK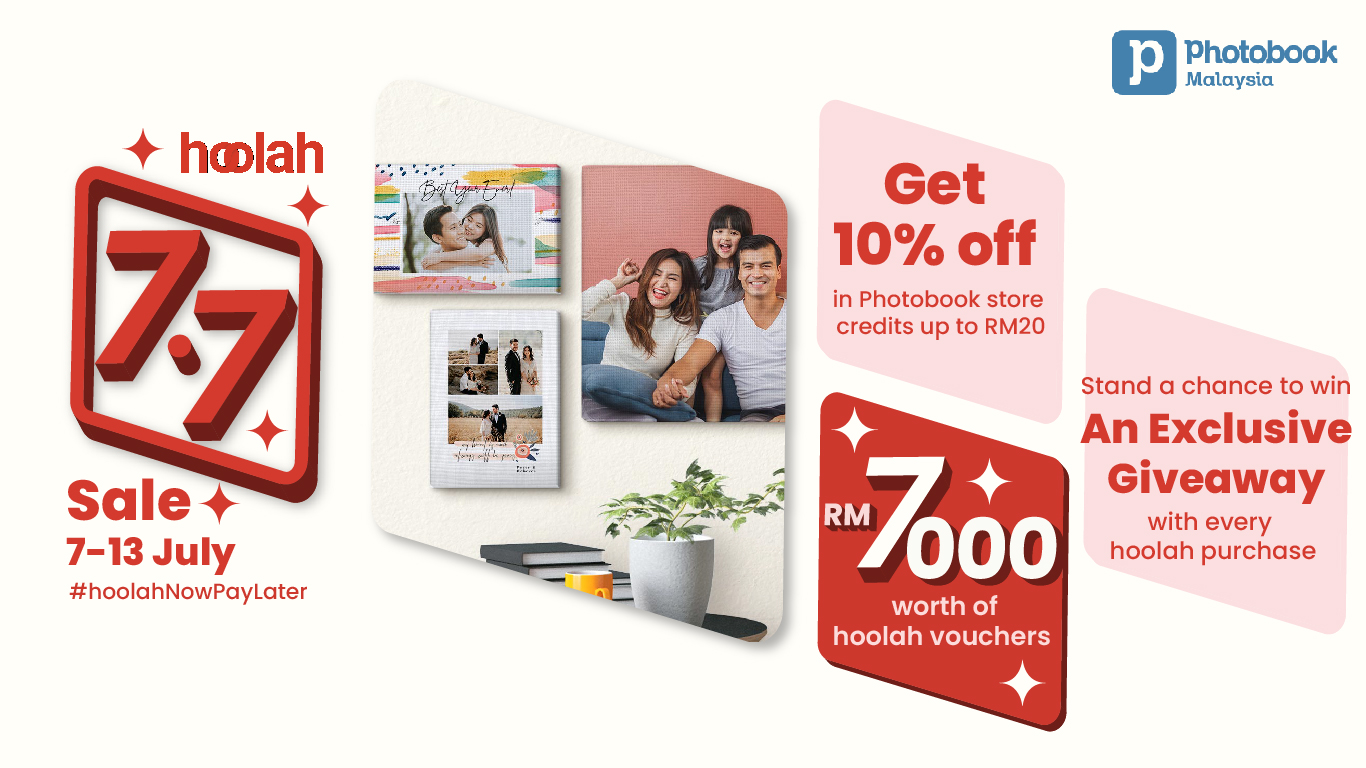 Celebrate life with all your greatest memories through personalised photo books and albums. Whether it's to remember your travel holiday, wedding ceremony, Christmas or New Year, printing a custom photo book with Photobook Malaysia ensures your picture-perfect moments are preserved for many years down the road.
Receive 10% off in Photobook store credits with every purchase made with hoolah, up to RM20. For hoolah 7.7 Sales, Photobook will be giving away 10 sets of Desk Calendars (6 by 8in), 1 set of Medium Landscape (11 by 8.5in), 1 set of Medium Portrait (8 by 11in), and 1 set of canvas (8 by 8in) to selected lucky winners. To stand a chance, checkout with hoolah at any participating merchant from 7 to 13 July.
Shop Photobook online.
FEATURED MERCHANTS

FASHIONVALET
Make a style statement by mixing and matching new clothes and accessories from multi-label platform FashionValet.
From  6  to  20  July,  receive  a  free  compact  mirror  with any purchase* of a lip product from dUCk Cosmetics, or a free tote bag with any purchase* of a lipset from dUCk Cosmetics.
* Limited to one gift with purchase per order only
Shop FashionValet in-store and online.
MELISSA SHOES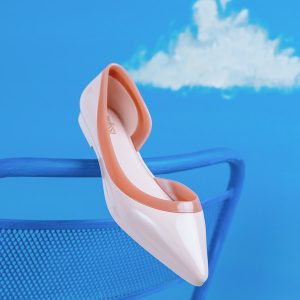 Add a pop of colour to your outfit and express your individuality from Melissa Shoes' range of modern and rich colours. The extensive footwear from the original Brazilian "jelly" shoe brand are comfortable, fashionable, and eco-friendly.
From 1 to 14 July, enjoy up to 50% off and an extra 20% with promo code 'FLAT20' on all flats from Melissa Shoes.
Shop Melissa Shoes online.
MIMPIKITA
Creating timeless pieces that reflect the everyday modern woman, MimpiKita's designs are effortless, chic and modest.
A portion of sales from Mimpikita's Raya Haji Collection will be channelled towards the #MKCares Food Bank Campaign. Everyone is welcomed to donate by buying a Mimpikita Food Bank box to help a family in need.
Shop Mimpikita online.
How to hoolah?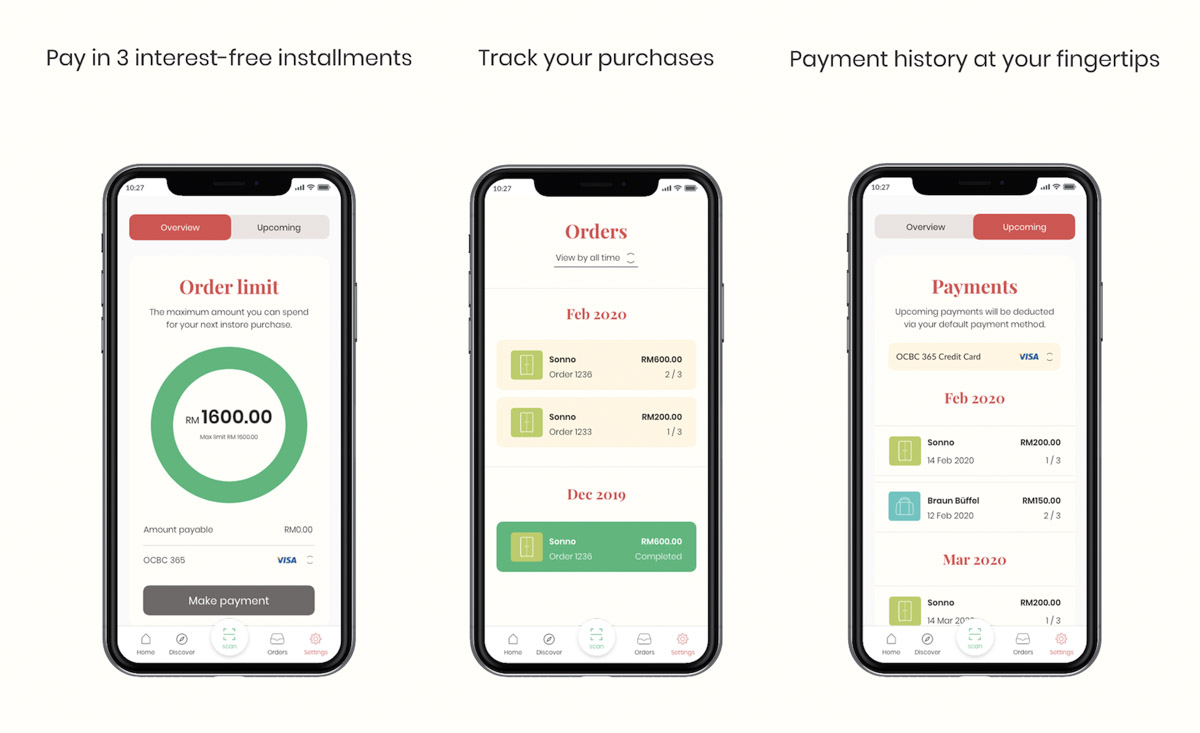 In–store: To purchase an item at the store, simply scan the QR code at the payment counter using the hoolah mobile app. Next, enter the total order amount, which will be divided into three monthly payments, automatically deducted from either your debit or credit card, from any bank. Checkout is seamless – there is no waiting time and no lengthy forms to fill.
Online: Consumers can also make purchases online via hoolah's website, or via the hoolah mobile app (Apple Store and Google Play Store). Upon checkout, the total order amount is automatically divided into three monthly payments and deducted from either their debit or credit card, from any bank. Purchases will be delivered to your doorstep after the first payment, based on delivery dates provided by the merchant.