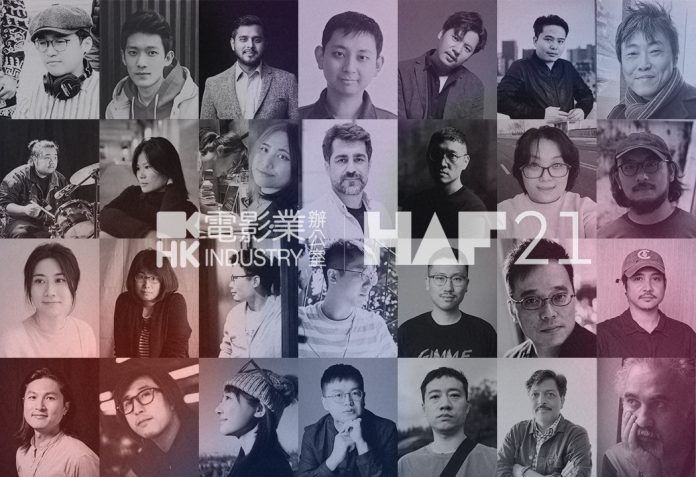 Hong Kong, 12 January 2023 – The Hong Kong International Film Festival Society (HKIFFS)  unveils 28 in-development projects today for the 21st Hong Kong – Asia Film Financing Forum  (HAF21).
HAF21 will take place as a physical, in-person event for the first time since 2019 from 13 – 15 March  at the Hong Kong Convention & Exhibition Centre in conjunction with the 27th Hong Kong Film & TV  Market (FILMART).
The 28 projects, covering a potpourri of genres – horror, fantasy, romance, family drama and  animation, are shortlisted from 244 submissions from 38 countries and regions. They include  seven projects from Hong Kong and eight that passed through HAF Film Lab. Alongside projects  from acclaimed filmmakers and producers such as Arsalan AMIRI, Anthony CHEN, Fruit CHAN,  Jakrawal NILTHAMRONG, LIN Yu-Hsien, NAI An, Nader SAEIVAR, Teddy Robin, and TIAN Zhuangzhuang are also 14 by budding first-time directors.
"We look forward to welcoming back filmmakers, industry guests, and friends from the trade media  after three virtual editions of the HAF," HKIFFS Industry Office Director Jacob WONG said. "And  HAF21 will again showcase itself as an invaluable platform for new talents and upcoming projects  from Asia." 
HAF21 will announce its work-in-progress (WIP) shortlist after the Chinese New Year.
HAF Film Lab Projects
HAF Film Lab offers support to new and emerging Chinese-language filmmakers through open  lectures, training programmes, and one-on-one bespoke consultations. HAF21 is excited to feature  eight Chinese-language projects developed by young filmmakers at last editions' HAF Film Lab.
They include the winners of the fifth Film Lab's three script service awards: TANG Peiyan's A  Better Tomorrow, a coming-of-age drama produced by Anthony CHEN (Ilo Ilo); Frankie LEE's  Kapok, a drama about a woman burdened by work and family duties who returns to her hometown  to find solace, to be produced by Fruit CHAN (Three Husbands); and The Only Way Out directed by  YEUNG Leung-chuen and produced by Jun LI (Drifting), about five lost souls in search of a way out.
Other Film Lab alumni include Hugo in the Pigpen by SHEN Sheng-Ting and SHIH Jing-Ting, a  Taiwan-US co-production about a boy who raises a pig with a human body; GUAN Tian's The  Poison Cat, produced by YANG Chao (Crosscurrent), is about an enslaved woman whose fate  entwines with an evil spirit; FAN Ka-chun's Stair-away, produced by Teddy Robin (The First Girl I  Loved), revolves around a courier, a father searching for his lost son, and the missing head of a girl's  corpse; and The Walking Bird by ZHANG Hanyi (HKIFF40 Firebird Award winner with Life After  Life) follows two siblings on a bird hunting adventure.
"We are delighted to bring these projects from Film Lab to the developmental stages within our  HAF ecosystem," Jacob WONG said. 
Personal Stories and Adaptations
Two HAF21 projects are drawn from the filmmakers' personal experiences, while award-winning  Chinese-language novels inspire another two.
In The Fruit, produced by Marco MÜ LLER, former festival director of Venice, Locarno and Pingyao,  director LI Dongmei (Mama, The Ingmar Bergman International Debut Award of the Göteborg Film  Festival) tracks the joy and sadness of a woman through pregnancy and miscarriage. In The Last  Haven, producer-turned-director ZHANG Jun follows a woman moving back in with her parents  after a divorce, only to open old wounds. ZHANG Lu (Yanagawa) produces.
Based on a novel by the late LEE Wei-Jing, The Mermaid's Tale by Norris WONG (My Prince  Edward, Hong Kong Film Awards Best New Director winner) is about a woman searching for a  perfect ballroom dancing partner. While ZHAO Jin's directorial debut, Non-fiction Stories, adapted  from WANG Zhanhei's novel, examines the hardship of the young working class through the life of a  delivery rider. NAI An (The Shadow Play) produces.
Love and Scam
Love and scam form the central theme of several HAF21 projects.
A Divorce by Jevons AU (Trivisa) looks at how a fake divorce turns real when love and trust  disappear. Family of Crooks by LAI Kuo-An (whose A Fish Out of Water world premiered in  Toronto) is about a family of street opera troupe feigning madness in an insurance scam. The  Marriage Drive by Lawrence KAN, produced by industry veteran Cora YIM, tells the story of a  couple's marriage spanning over a decade. In ZHANG Yuxuan's China-Thailand-France co production, Till Forgetfulness Do Us Part, two estranged lovers travel to Thailand to start over.  Meanwhile, China's Fifth Generation great TIAN Zhuangzhuang (The Horse Thief) joins HE Bin (The  Crossing) in producing Phakpa's Dark Eyes, a tale of first love between a Buddhist monk and a  young blind girl that transcends beliefs.
Young and Old
Several non-Chinese language projects, including two featuring resilient elderly women, are also in  the mix. In White Snow by Praveen MORCHHALE (Walking with the Wind, winner at India's  National Film Awards), an old woman embarks on an arduous journey to remote villages to show  her imprisoned son's banned film. While in The Witness by Nader SAEIVAR (a co-writer of Jafar  PANAHI's 3 Faces and director of No End, which premiered in Busan), a widow refuses to succumb  to political pressure in Iran and publicises everything she knows about a murder.
Pre-teens play the protagonists of Bhunte by Bikas NEUPANE, about a poor village boy in Nepal  who dreams of getting a football. In Nagahama (working title) by TANIGUCHI Mio (Hiko and  Vega, Grand Prize winner at Aichi International Women's Film Festival), the friendship of a half Japanese boy and a boyish Japanese girl leads up to the traditional Nagahama Hikiyama Festival.
Queer Stories from Southeast Asia
Skin Coat, the only animated project in the HAF21 line-up produced by Anthony CHEN for TAN  Wei Keong, depicts a man donning a woman's skin coat to enter his male lover's village to meet his  parents. In Rhizome, a Thailand-Laos-France co-production by Jakrawal NILTHAMRONG (Tokyo  FILMeX Grand Prize winner Anatomy of Time), a Hmong woman who returns to Laos to become a  deminer and develops intimate feelings for a Laotian volunteer.
Guest Accreditation for HAF21 
HAF21 guest registration is now open to investors, festival programmers and other industry  professionals through https://Industry.hkiff.org.hk/guest-registration. Once accredited, all guests  can schedule one-on-one meetings with filmmakers to discuss their projects. 
Please refer to the Appendix for details on all shortlisted in-development projects. For more up-to date information about HAF21, please visit our official website at https://Industry.hkiff.org.hk or  our Facebook page at https://www.facebook.com/hkiffindustry/.
Some Milestones for HAF Projects in 2022
Kai KO's

Bad Education

(HAF18, 2020) won Best Supporting Actor at the Golden Horse Film

 

Awards in Taiwan

YANG Lina's Song of Spring (HAF18, 2020) won Best Actress at the Beijing International Film  Festival
LAU Kok Rui's The Sunny Side of the Street (HAF18, 2020) won Best Leading Actor, Best New  Director, and Best Original Screenplay at the Golden Horse Film Awards in Taiwan  ▪ HUANG Ji and OTSUKA Ryuji's Stonewalling (HAF16, 2018) world premiered at Venice's  Giornate degli Autori and won Best Screenplay at the World Film Festival of Bangkok  ▪ Lav DIAZ's When the Waves Are Gone (HAF14, 2016) world premiered out of competition at  Venice Film Festival
To download information: 
https://usercontent.hkiff.org.hk/Press/@HAF21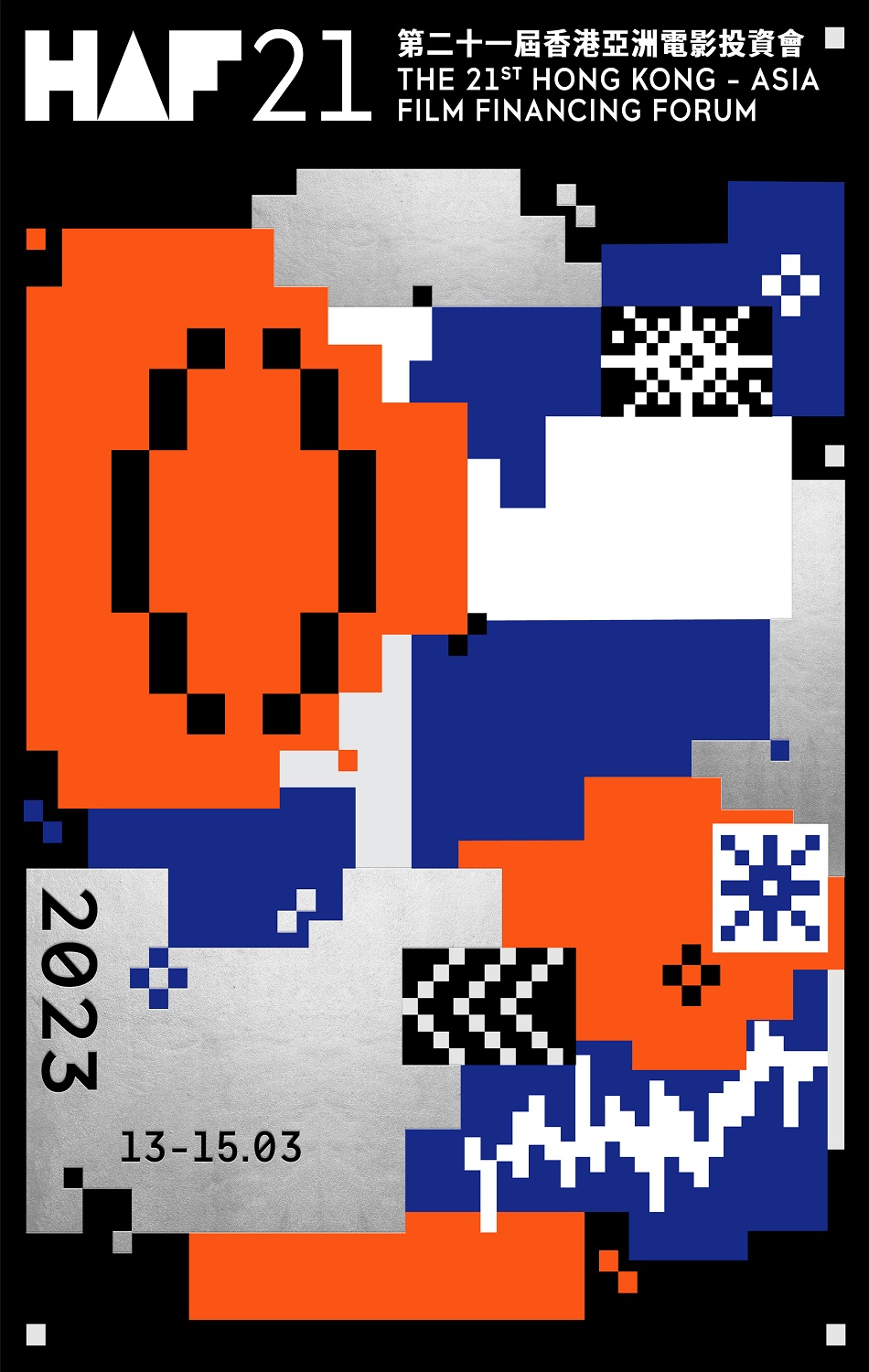 3.

* Bhunte

Nepal 尼泊爾

Director 導演:

Bikas NEUPANE 比卡斯紐帕恩

Producer 監製/製片:

Govinda Prasad KHANAL 戈文達普拉薩德卡納爾

Production Company 製作公司:

Hamrobox Entertainment Pvt. Ltd.
4.

*A Collapse of Time

時間的褶皺

Mainland China 中國內地

Director 導演:

FENG Yi 馮軼

Producer 監製/製片:

LIU Jike 劉吉科

Production Company 製作公司:

Slumber Mountain Pictures 眠山影業有限公司
5.

* Dark Eyes 盲女與花貓

Mainland China 中國內地

Director 導演:

Phakpa 蒲巴

Producer 監製/製片:

TIAN Zhuangzhuang 田壯壯, HE Bin 賀斌

Production Company 製作公司:

General Dream Studio

夢將軍(上海)影業有限公司
6.

A Divorce 香港式分居

United Kingdom 英國 | Hong Kong 香港 |

Canada 加拿大

Director 導演:

Jevons AU 歐文傑

Producer 監製/製片:

Catherine WONG 黃敏思, Isis TSO 曹燕茜

Production Company 製作公司:

Movie Guys Canada Inc., 109G Studio  109G工作室
7.

Family of Crooks 詐騙一家

Taiwan 台灣

Director 導演:

LAI Kuo-An 賴國安

Producer 監製/製片:

Juno TENG 鄧文娟

Production Company 製作公司:

Dancing Whale Production Co., Ltd.

想飛的魚電影製作有限公司
8.

* Fly Me to the Mars

火星計劃

Mainland China 中國內地

Director 導演:

ZHAO Dadi 趙大地

Producer 監製/製片:

Jane XIE 謝瑾

Production Company 製作公司:

Dirty Monkey Studio 壞猴子影業
9.

The Fruit 果然

Mainland China 中國內地

Director 導演:

LI Dongmei 李冬梅

Producer 監製/製片:

Marco MÜLLER 馬可穆勒, QI Ai 齊艾

Production Company 製作公司:

Leopard Film Culture and Arts Co., Ltd.

棠乾豹豹文化藝術有限公司
10.

* Hugo in the Pigpen 大豬圈

Taiwan 台灣 | USA 美國

Director 導演:

SHEN Sheng-Ting 沈聖婷, SHIH Jing-Ting 施瀞婷

Producer 監製/製片:

LAI Zhen-Lin 賴珍琳, LIANG Mei-Jou 梁美柔,
SHEN Sheng-Ting 沈聖婷

Production Company 製作公司:

Dot Connect Studio Ltd. 一顆星工作室
11.

Janava

Iran 伊朗

Director 導演:

Arsalan AMIRI 阿薩蘭阿米里

Producer 監製/製片:

Ruth Yoshie LINTON 貴絵,

Ida PANAHANDEH 艾達潘納漢德