The collaboration introduces Limited Edition Waarna Black Series Head Scarfs inspired by the Garmin Lily smartwatch
KUALA LUMPUR, MALAYSIA, 24 JUNE 2021 — Garmin Malaysia announced today a special partnership with local hijab brand, Waarna to introduce limited edition Waarna Black Series Head Scarfs inspired by Garmin's first fashionable smartwatch, the Garmin Lily. The limited edition series is made with premium quality and design with an affordable pricing at RM 59 per piece. Additionally, the collaboration offers a bundle purchase where hijabistas can choose two designs from the Waarna Black Series and one design from the Garmin Lily Series, with an option of either the classic or sport smartwatch price at RM 999 and RM 1,200 respectively.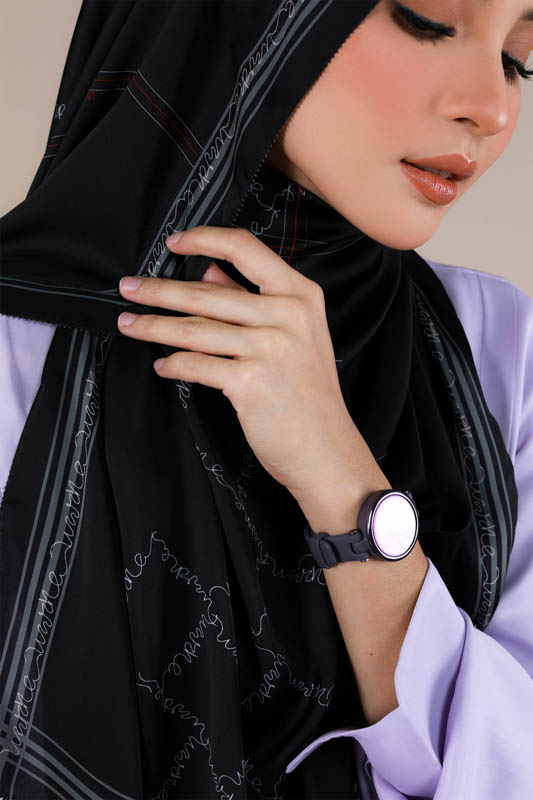 Much like the Garmin Lily, the Waarna Black Series is a fashionable and modern accessory for hijabistas. Engraved with Garmin logo, the collection is available in 12 shawl and square scarf designs, the series offers elegant dark color options and abstract print designs ideal for those who seek a fashion-forward look. Through this partnership, Garmin seeks to empower women with a focus in adding glamour into modest wear. At the same time, Garmin designed a first-of-its-kind smartwatch that is highly feminine, sophisticated and rooted in fashion coupling with essential health and fitness features.
"Garmin Malaysia is proud to partner with local hijab brand, Waarna to excite our female customers with an exclusive collaboration. The Waarna Black Series caters to hijabistas from all walks of life. From urban hijabistas to accomplished professionals, we believe we have a beautiful collection to fulfill your fashion desire." Said Ivan Ong, Sales and Marketing Manager of Aeco Technologies, local distributor for Garmin in Malaysia.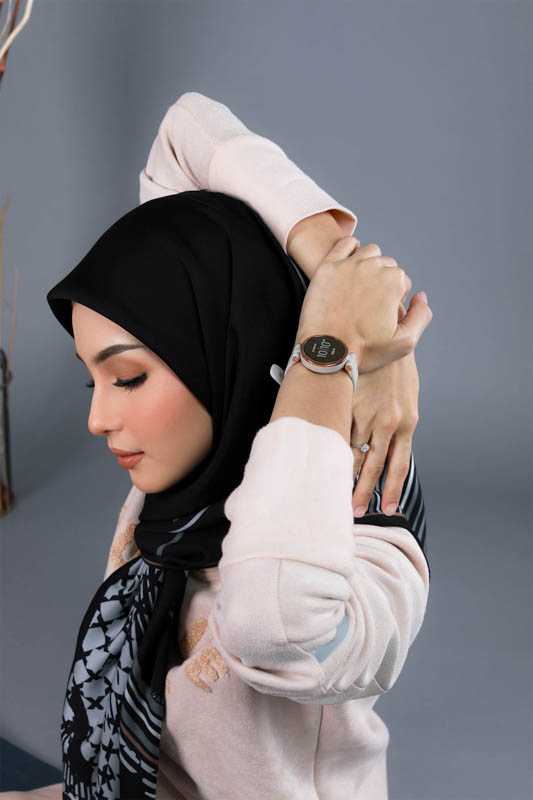 The Waarna Black Series Bundle is available for purchase at RM 999 with the Garmin Lily Classic and RM 1,200 with the Garmin Lily Sport on www.waarna.com.my and RM 59 for a headscarf only. Certainly a fashion statement for hijabistas to have in their wardrobe.