Fave invites its users to celebrate the season of blessings by enjoying Ramadan buffets with good deals
Kuala Lumpur, Malaysia – 13 April 2022: This Ramadan season, let us come together and feast on all the delicious food that Malaysian buffets have to offer. Fave has searched high and low for their favourite Ramadan iftar buffet places. Join us as we explore the wide range of culinary delights available at local buffets.
Get Buffet deals with Fave app today!
Fave app users can enjoy great deals this Ramadan with its sitewide promo code 'MUBARAK10' to get 10% e-Cashback. Valid for all categories until 25 April 2022, with T&C apply.
In hopes that the choices will be easier to make, check out this list of fabulous restaurant and hotel buffets selected by Fave.
Atmosphere 360
Housed in the KL Tower, its splendid atmosphere and impeccable service offer one of a kind luxurious dining experience. Enjoy the magnificent 360-degree view of the entire city skyline, where you can indulge in modern authentic Malaysian and International cuisine at the same time.
Pampas Boutique Steakhouse
Located in Solaris, Publika Mall. Pampas sets the standard for steak house dining. It offers an intimate dining experience with the best prime bone-in beef. Pampas certainly will satisfy your palate desires for a great steak.
Cafe Chef Wan @ KL East Mall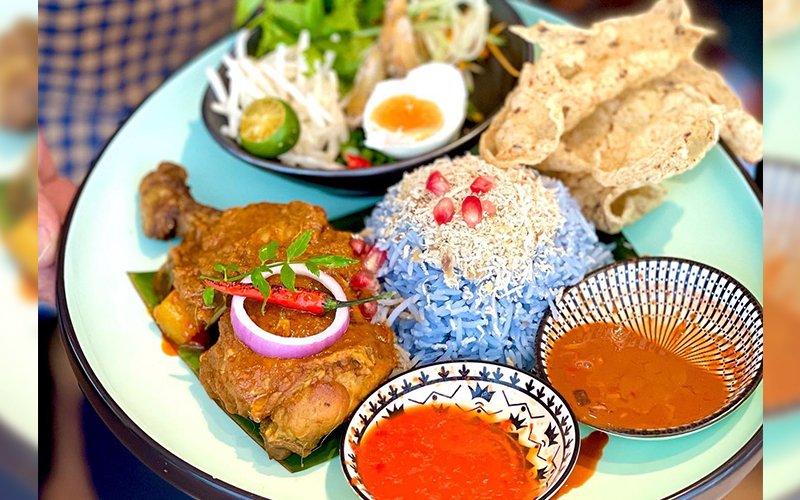 Driven by immense passion and love for gastronomic adventures, Chef Wan has travelled extensively over the years, tasting great food from different cultures and communities. His incredible journey thus far has created him a strong urge to share his experience through his restaurants' special curated menu, including Jamu Selera Semi Buffet for his Cafe at KL East Mall.
Royale Chulan Damansara
Royale Chulan is determined to provide a wholesome buffet experience with its scrumptious spread of cuisines from a variety of exquisite culinary delights. Expect nothing less as this one-stop destination for authentic Malaysian culinary delights brings to you their take on the Citarasa Nusantara buffet.
Vivatel Kuala Lumpur
Vivatel Kuala Lumpur is serving its 'Ketuk-Ketuk Vivatel' Ramadan Buffet package at the halal-certified Retro Cafe.
The Haven All Suites
The Haven All Suites Ipoh provide a range of at least 50 dishes with its Nostalgia Balik Kampung set. As the name suggested, the sumptuous buffet range is featured many kampung favourites.
Impian Golf & Country Club
Based in Kajang, Impian Golf & Country Club (IGCC) promises to deliver the best Ramadan buffet at affordable prices.
Boathouse Ampang
Boathouse Ampang putting a stab into its Ramadan Buffet at Glasshouse. Specially designed for the iftar session, get together with family and friends. The venue brings a variety of local and western buffet spreads and live stations by Teaffani Catering on top of the spectacular view of the dawn skyline, lakeside view and cosy dining setting.
The Westin
The menu was designed with the well-being principle in mind, it offers diners a generous buffet spread of various cuisines through its The Westin Bazaar.
Pullman KL, Bangsar
Enjoy Ramadan Buffet at Pullman KL with their offerings – a wide selection of buffet spreads including their signature secret recipe and delicacies.
To add on the excitement, Fave app users can get 10% e-Cashback by keying in the promo code 'MUBARAK10'. As this promo is sitewide available, it is eligible for the selected FaveDeals and Fave eCards partners. Mind you, this promo code is only valid until 25 April 2022. What are you waiting for?
How to apply the promo code?
Step 1: Download Fave app and register an account
Step 2: Go to the 'Me' tab and select 'Add Promo Code'
Step 3: Insert 'MUBARAK10' to enjoy the deal!
Check out what Fave has to offer from the Fave app available here.