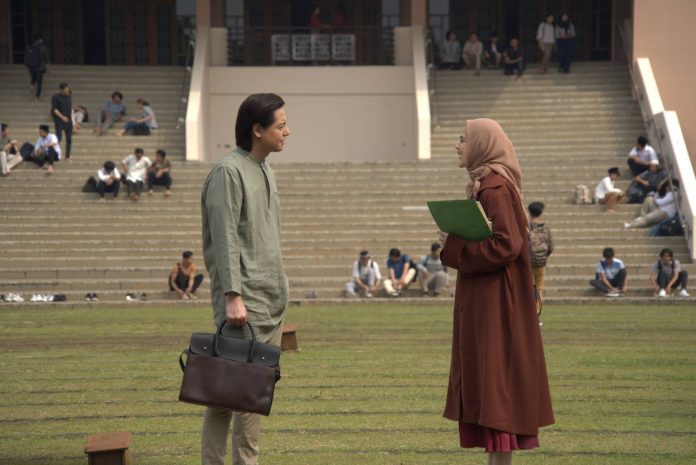 KUALA LUMPUR, 13 March 2023 – Embarking on the journey of Ramadhan means taking the time to focus on self-reflection, spirituality and most importantly healing. Be it before or after "buka puasa", why not get into shows that will make you feel more connected with your inner self?
This Ramadhan, we've rounded up some feel-good shows on Disney+ Hotstar that highlight the act of self-love and healing. From local shows to documentaries and even Korean dramas, there's always something for everybody to enjoy.
Angga, a college student who rarely wakes up in time to pray the morning prayer, falls in love with Ratih, a clever and religious young man. Ratih wants a partner who can help him get closer to his religion and so he wants to help guide Angga. As the pressure increases, Angga soon realizes that they are not compatible with one another and she decides to part ways. The story is a great example that while we should always strive to improve and be better, we should also let go of things that do not serve us.
LIMITLESS WITH CHRIS HEMSWORTH 
Chris Hemsworth is on a mission to live better for longer. With the help of top scientists, he takes on six epic challenges to push his mind and body to the limit.  Why not spend this Ramadhan fasting with Chris Hemsworth while discovering how abstaining from food cleanses your body and more importantly repairs your cells. In one of the episodes, we learn how fasting strengthens the mind and literally heals the body.
A village Imam and Jurunikah who teaches at an old surau, is faced with a conflict when the villagers seek for him to be replaced by a younger Imam. Ayahanda is about family conflict, as the children find it difficult to reason with their father. However, at the end, they manage to overcome their differences as the children vow to be more understanding towards their father. True to the meaning of Ramadhan, this story teaches us how liberating forgiveness can be and how a whole family unit can start to heal when everyone puts aside their differences and strive to understand each other better. 
Kamala Khan, a Muslim American teenager and a Super Hero mega fan, feels like she doesn't fit in. That is until she gets her superpowers. Kamala is now on a journey to discover her full potential and goes through it with the help of her best friends, Bruno and Nakia. In this series, Kamala and Nakia are of Muslim heritage and trying to balance that with the American lifestyle has not always been easy. However, Nakia shows us that when you embrace your culture, traditions and live life the way you want to rather than trying to please others, you can find your voice and heal. The series also showcases their Eid Mubarak celebration so why not countdown the days to Hari Raya with Kamala and Nakia.
Jihun is one of the best lawyers while routinely only charging only one dollar per case and is committed to social justice and defending fundamental human rights. He may be an eccentric lawyer with an unusual style but he wasn't always like that. In fact he used to be the complete opposite. So what's changed? Is he truly happier or has he just found a different perspective in life? Go through this journey of self-discovery and healing with Jihun in One Dollar Lawyer.