The 65th Merdeka day is around the corner and it is time to rekindle the patriotism spirit. After two years of celebrating Malaysia in the lockdown, it is a relief that we get to celebrate this moment with our beloved community, in person.
The celebration theme this year is "Keluarga Malaysia Teguh Bersama", which stands for the strength and unity that's attainable through collective efforts by Malaysians as a family. In line with the Merdeka spirit, Fave would like to share nine things you can do to help our local businesses to be on their way to recovery.
Fave's initiative is in response to the #supportlocal movement to encourage Malaysians to get on board to spur the local economy. The following deals feature some of the Malaysian signature delicacies as well as local attraction operators in the country.
1. Nasi Lemak
What's the best way to start Medeka morning if not having nasi lemak for breakfast?
This should not be in question! Head over to Santan restaurant and enjoy your Nasi Lemak Combo Set Meal of your choice at RM14.73 with Fave App (18% discount)! Pick your favourite nasi lemak OR nasi padang with various choices of meat such as chicken rendang, ayam goreng berempah, beef rendang or chicken inasal and more! In addition, Santan restaurant also provides vegetarian friendly nasi lemak for those who don't consume meat.
To enjoy this discount, please present your Fave voucher (under the "Me" tab) at the outlet.
Redeem the deal at Santan, Lot 0B3, LG2, at Sunway Pyramid. Valid until 31 December 2023. More details at: https://myfave.com/kuala-lumpur/santan-santan-nasi-lemak-combo-set-meal-for-1-person-100479
2. Curry Puff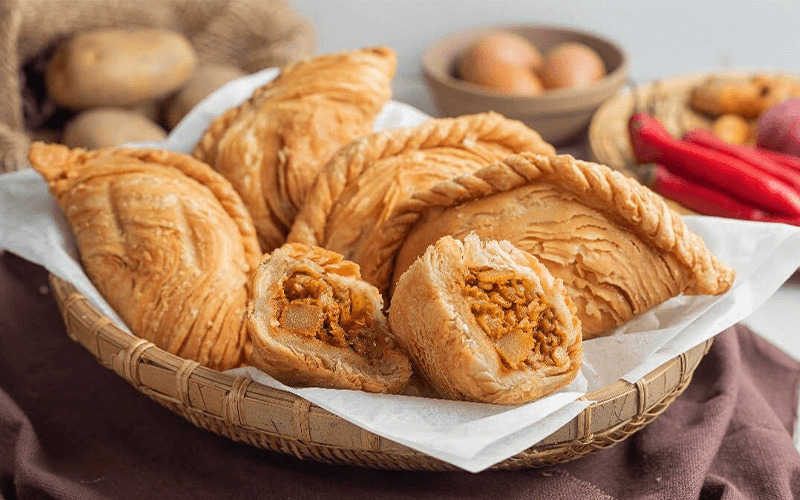 Merdeka day snacks? Curry puffs all the way! Did you know that it originated in Southeast Asia during the colonial period? Curry puff is partly inspired by the British Cornish pastry, enriched with other influences such as the Portuguese empanada, and the Indian samosa.
To enjoy the signature Malaysian snacks, head over Homi CurryPuff to tapao (takeaway) curry puffs of your choice with a 10-15% discount. To enjoy this discount, please present your Fave voucher (under the "Me" tab) at the outlet. At RM10.50, you get three flavours of curry puffs including chicken curry, non-spicy chicken and Sardine. (For takeaway only)
Redeem your Homi CurryPuff at The Gardens Mall or Aeon Taman Maluri. More offers by Homi CurryPuff available at: https://myfave.com/kuala-lumpur/homi-curry-puff-takeaway-3-piece-chicken-curry-puff-sardine-puff-chicken-puff-112677
3. Laksa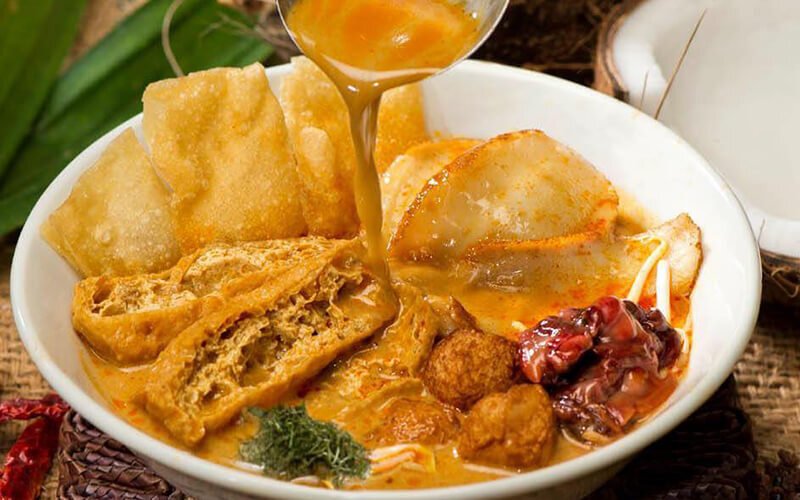 Do you have friends who are team Curry Laksa or team Assam Laksa? Bring them out for a meal and settle this debate once and for all! Friends in Johor, you can now invite your friends for a Johor Laksa tasting session at Ah Gong Laksa without burning a hole in your wallet. With Fave App, you can get TWO bowls of laksa at only RM19.90 (41% off). This promo comes with one side dish of your choice, one cendol and one beverage of your choice, available from now until Feb 2023.
Ah Gong Laksa Location: 5-04 PTC 168346, Jalan Austin Heights 8/4, Taman Mount Austin, 81100, Johor Bahru. Check out more at: https://myfave.com/kuala-lumpur/a-gong-la-sha-ahgong-laksa-taman-mount-austin-laksa-set-for-2-pax-113025
4. Sarawak Layered Cake
For the Merdeka sweet tooth, kek lapis for the resque! It was touted as "one of the most difficult" creations on Great British Bake Off, a popular UK TV show in 2019. But oh it's so easily melts in your mouth!
When takeaway at Cake Moments, Fave users get 1 free regular cake of choice with the purchase of two Premium Sarawak Layered Cake from Cake Moments, valid from 10 am to 10 pm everyday.
Redeem your free cakes at Cake Moments at Central i-City by presenting your Fave voucher (under 'Me' tab). Applicable to the indicated products in the voucher's 'What You Get' section.
More offers by Cake Moments available at: https://myfave.com/kuala-lumpur/cake-time-moment-lg-sk02-central-i-city-buy-2-premium-sarawak-layer-cake-free-1-regular-cake-105766
Now for some places to visit during this holiday, do check out these few vouchers and promotions for the #keluargaMalaysia on a modest budget.
5. FlowRider at 1 Utama
All MyKad Holders can enjoy a 11% off on your 1-hour session of FlowRider® at 1 Utama at RM49, with complimentary use of Surfboards and a customer locker, valid on Saturday – Sunday from 10am – 10pm including school holidays. Children voucher is available at RM45 (10% off) for children below 12 years old at a minimum height of 107cm.
Check out more on Fave: https://myfave.com/kuala-lumpur/flowrider-r-1-utama-1-utama-sat-sun-ph-1-hour-flowrider-r-session-for-1-adult-mykad-holder-101219
Location: Kuala Lumpur -1 Utama Shopping Centre, LG601, Lower Ground Floor, 1 Utama E, 1, Lebuh Bandar Utama, Bandar Utama, 47800 Petaling Jaya, Selangor
Promotion period: Until 18 Jan 2023
6. Lost World of Tambun for 1 Adult (MyKad holder)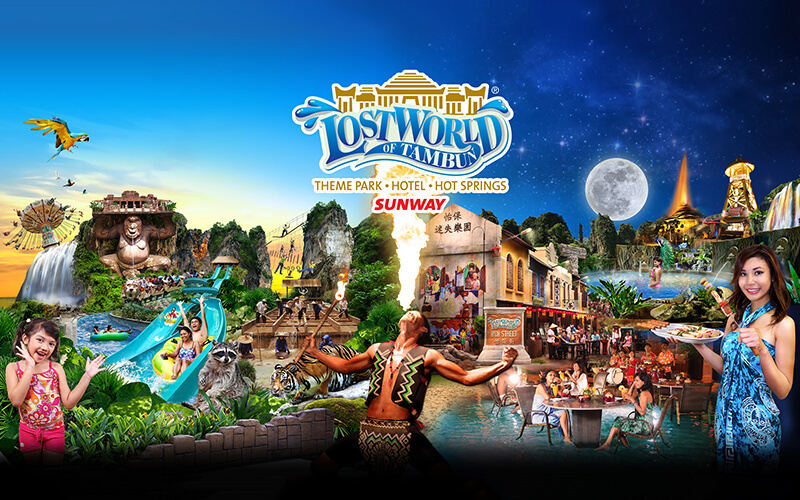 Get admission tickets to Lost World of Tambun Theme Park including activities such as Lost World Hot Springs Night Park, Paddle Boat Ride, with ice cream and set lunch at only RM109 (25% off) for one adult, MyKad holders.
Fave voucher must be redeemed through Zeenath Tour in order to receive an E-Ticket to the attraction. Reservation required at least 3 days before travel date!
Check the package details at: https://myfave.com/kuala-lumpur/sunway-lost-world-of-tambun-zeenath-tour-sunway-lost-world-of-tambun-super-saver-package-lost-world-for-1-adult-my-kad-holder-114067
Location: Ipoh – Lost World of Tambun Theme Park, 1, Persiaran Lagun Sunway 1, Sunway City Ipoh, 31150 Ipoh, Perak
Promotion period: Until 31 Dec 2022
7. GAX Water Sports Village in Johor Bahru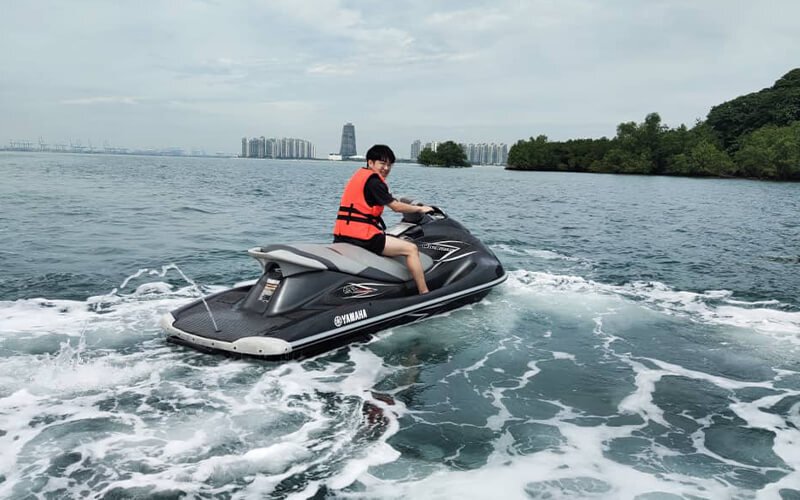 Do you know that Johor Bahru boasts many incredible yet elegant historical buildings? Some in Johor Bahru are over a hundred years old! This Malaysia Day, let's visit those amazing historical buildings, or you can opt to enjoy a series of exciting water activities at Johor Bahru's GAX Water Sports Village with a 50% lower ticket price. At RM150, you can enjoy 5 types of water sports, two laps of ATV rides, archery, target shooting and free access to Forrest City Water Park.
This promo is valid from 10am to 6pm from Friday to Sunday including public holidays. Please make sure you make your reservation at least 2 days in advance, limited slots available, first come first serve!
Details of the package/activities: https://myfave.com/kuala-lumpur/gax-water-sports-village-forest-city-johore-5-water-sports-atv-ride-archery-water-park-acess-lunch-at-gax-forest-city-johore-for-1-person-105316
Location: Johor – GAX Water Sport Village, Forest City Country Garden, Forest City 1, Pulau Satu, Gelang Patah, 81550 Johor Bahru, Johor 
Promotion period: Until 31 August 2023
8. Staycation at Langkawi – Season Inn Hotel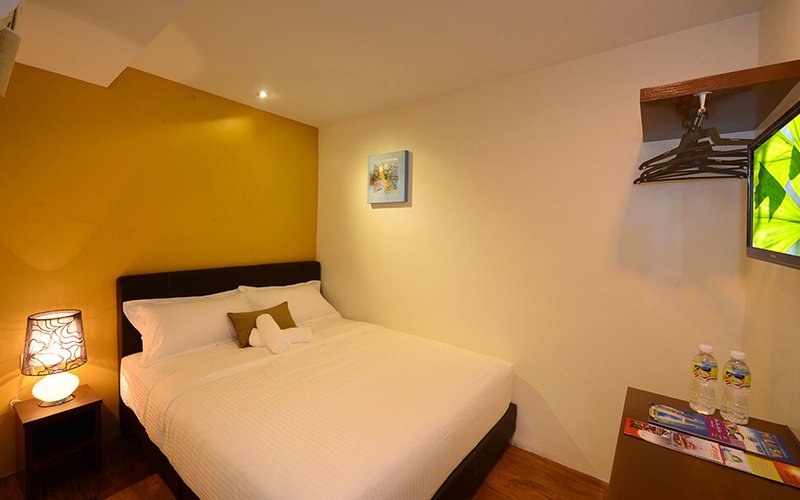 Last but not least, Fave also included Langkawi, Malaysians' all-time favourite, among its Merdeka month highlights. Fave users get 45% off a 2D1N stay in Season Inn Langkawi Standard Queen Room at RM 85 or 48% off for a 3D2N stay at RM160.
Travel Period: Now till 21 Feb 2023
Booking Period: Now till 21 Dec 2022
Location: Langkawi – Season Inn, 66, Persiaran Mutiara 2, Pusat Perdagangan Kelana Mas, 07000 Kuah, Kedah
Check out more on Fave: https://myfave.com/kuala-lumpur/season-inn-langkawi-langkawi-langkawi-2d1n-stay-in-standard-queen-room-for-2-pax-111766
9. Langkawi Jet Ski Experience
When you are at Langkawi, don't be deterred by the island traveling and water activities fee. With Fave, you can opt for a 50% discounted package for Paradise 101 at RM216 (original price: RM435) that includes free shuttle service from Cenang Mall to Jetty 101, free boat transfer, free entry, and a 30-minute Jet Ski Experience. Full safety briefing and instructions, safety marshal and life jackets will be provided for your safety.
More details on Paradise 101 package by NAAM: https://myfave.com/kuala-lumpur/naam-paradise-101-paradise-101-langkawi-jet-ski-experience-jse30-for-1-person-87530
Check out other offers by NAAM on Fave App: https://myfave.com/kuala-lumpur/partners/naam
Sitewide Promo Code
Use Code: TEGUH31 for a 31% e-Cashback max cap at RM4, valid for all categories, available for FaveDeals & eCards only.
Click here to download Fave App on Google Play Store or App Store now!
*These deals and promo codes are limited redemptions. Exclusions and T&C applies.