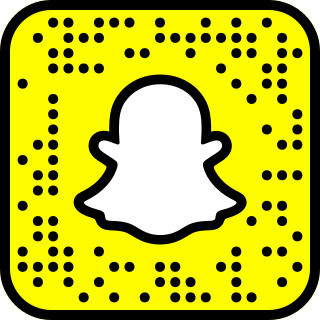 Just as physical health helps our bodies to stay strong, mental health is equally as important as it impacts your thoughts, behaviors, and emotions. Many have been struggling with their mental health especially during the pandemic, while being isolated from family and friends. According to Snapchat's Friendship Report, the pandemic has also led to loneliness for some, with 31% of those surveyed sharing that they've felt lonely since the pandemic started – a 10% higher than pre-COVID-19.
In conjunction with World Mental Health Day being observed this 10th of October, let's connect with friends and family, keep your mind in check and have some laughs. Here are some things that you can do on Snapchat to boost your mood and practice mindfulness, whenever and wherever!
Need some me-time? Use Headspace mini!
Have you ever felt overwhelmed with the task at hand or just simply feeling a little blue? Sometimes, all you need is some me-time to feel better. Set aside no more than 10 minutes for a quiet and relaxed meditation session with Headspace mini.
With 6 different sessions to choose from, Headspace allows Snapchatters to gain expert resources related to emotional and physical well-being. You can also check-in on your loved ones with Headspace's interactive stickers to show them you care.
| | |
| --- | --- |
| | |
| Choose from 6 Mini-Meditation Sessions in Headspace Mini. | Check-in with your friends and show them you care by sending them a Snap with some Headspace stickers. |
Shower your friends and family with love, virtually!
The act of gifting can definitely help a friend, partner, or relative who is struggling during challenging times. Why not put a smile on your loved ones' faces by sending them a virtual gift or greeting with Givingly Mini?
Givingly allows you to choose from hundreds of hand-illustrated designs, created by independent artists as well as a number of customization tools to make your virtual greeting or gift truly special. Connect with your friends and family and show them that you're thinking of them with a surprise greeting card.
Create customizable greeting cards and send them directly to your closest friends and show that you are thinking of them!
Bring out your competitive spirit with friends
Why play games alone when you can play virtually with your friends and family? Hop on a game with friends and choose from multiple genres to play from. If you love an adventure, invite your friends to play Snapchat's Friends Quest! Go on a virtual adventure with friends in search of coins and keys and level up. You can also collect coins and shop for pets too!
If you're into trivia, host a virtual trivia night with your family and friends! Challenge them to a game (or two) of Snapchat's Trivia Party. Choose from different categories such as sports, music, animals, and many more; and if you're feeling extra competitive, you can even create your own questions. Put everyone to the test and see who will be crowned Trivia King and Queen!
| | |
| --- | --- |
| | |
| Go on a virtual forest adventure with your friends on Friends Quest. | Play Trivia Party with friends and family for a fun-filled session. |
Get entertained and educated with Snap Originals
Watch some content about mental health and learn about ways of how others have managed their condition. Tune in to Everything's Fine, a Snap Original comedy series about Gemma, a college junior who tries to make it big in the music industry while coping with her bipolar diagnosis. At the end of every episode, you will also gain access to mental health resources for you to read.
If you want to know the real-life stories of how people live with different mental health diagnosis, then watch Snap Original's Mind Yourself. Learn about ten young individual's journeys as they manage or recover from a mental health issue. Know more about their diagnosis from OCD and body dysmorphia to depression and PTSD and hear their honest experience in dealing with it through the documentary series.
Watch Everything's Fine

Follow Gemma as she learns to cope with a new bipolar diagnosis.
Watch Mind Yourself

Learn and understand about mental health from 10 young individuals who have experienced it.
Everyone needs to take care of their mental health. That is why, it is important to take time for yourself, do things that you love, and more importantly, stay connected to your loved ones. With that, we would like to remind you to prioritize your mental health and know that you are never alone.