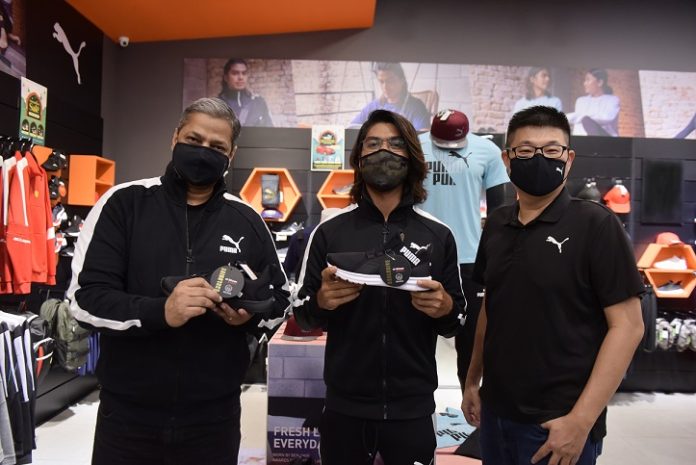 Kuala Lumpur, 13 April 2021 – PUMA Malaysia has announced local TV personality Ben Amir as the face of its latest brand partnership with Al-Ikhsan Sports. PUMA Malaysia, AL-Ikhsan Sports and Ben Amir jointly made the announcement yesterday at a press conference where a MOU signing also took place.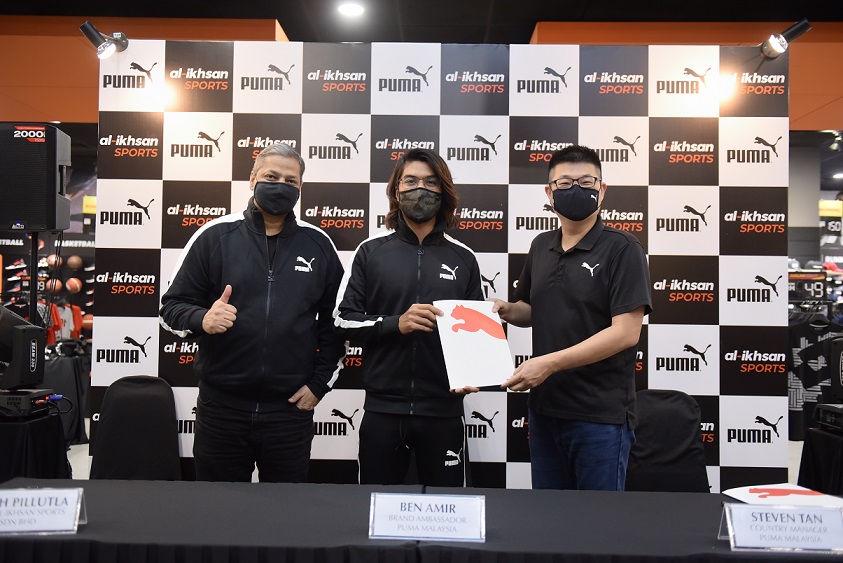 Through the collaboration the brands aim to feature more of PUMA's affordable lifestyle collection exclusively across all AL-Ikhsan Sports outlets nationwide. The first collection features Ben Amir in an exclusive collection of outfits centred around the theme of 'Fresh Looks Everyday'.
"Selecting Ben Amir as the face of our collaboration with Al-Ikhsan Sports was a natural decision as he is very much in touch with the fashion and fitness-based values of our brand that aims to make style, comfort and sports accessible to a wider audience," said Steven Tan, Country Manager of PUMA Malaysia.
Ben Amir has been hot on the heels thanks to back-to-back success in the entertainment industry, having recently won the prestigious 33rd Anugerah Bintang Popular Berita Harian and going on to establish his presence as the country's 'Most Popular TV Actor' in 2020, while proving his affinity for fashion by being nominated for a "Stylo Sangat" award.
When asked about the partnership, the Sang Pewaris actor said, "when it comes to fashion, I constantly try to keep up with trends and looks I find interesting. Aside from being a fitness enthusiast, I would also like to extend my passion for sports and fashion to my fans."
"I have always been a great fan of PUMA's legacy and influence in the global sports and fashion industries, I am honoured to be collaborating two brands that are constantly looking to inspire the youths through sports and fashion," added Ben.
CEO of AL-Ikhsan Sports, Vach Pillutla said, "We are excited to welcome Ben Amir onboard for our exclusive partnership with PUMA especially because we share Ben's passion in making sports more accessible. Being the no.1 sports retailer in Malaysia, we are committed to helping Malaysians stay fit and active by making sports goods and lifestyle apparels more affordable and accessible for the consumers."
PUMA's collaboration with Al-Ikhsan will feature a wide array of affordable and stylish products that will range between RM39 up to RM299. If you're a fan of PUMA, Ben Amir or both, lookout for this exciting campaign at Al-Ikhsan Sports stores and al-ikhsan.com.