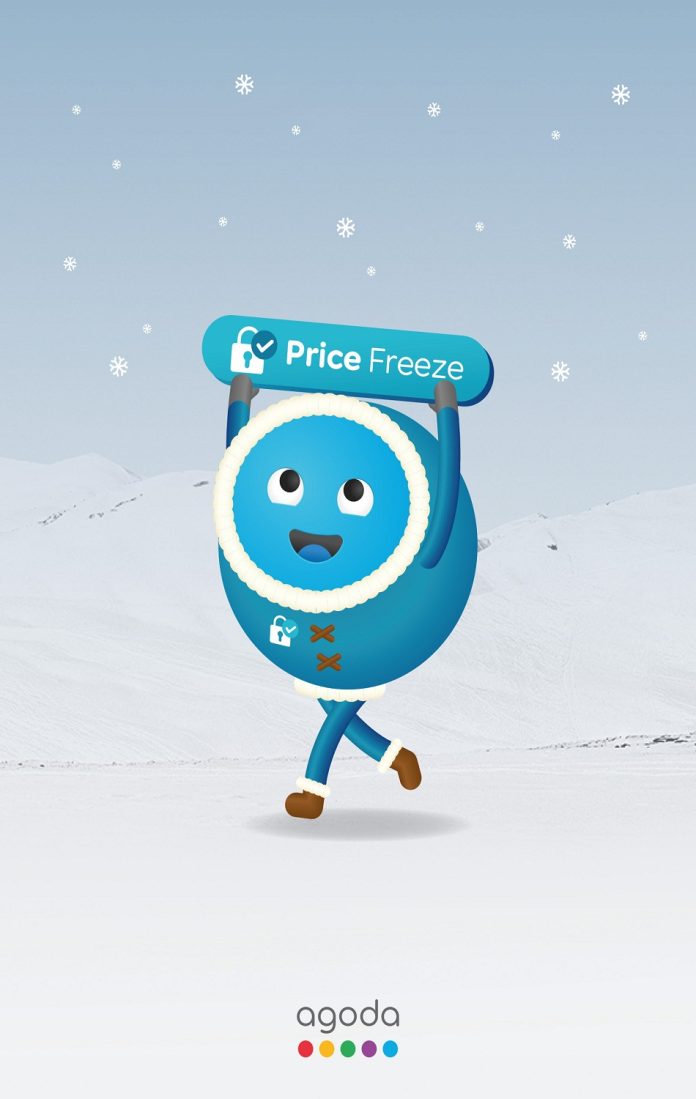 Kuala Lumpur, 15 December 2022 – While winter is settling in over the Northern Hemisphere, it's freezing even more in tropical climes this year as Agoda introduces its new 'Price Freeze' feature. Price Freeze allows travelers to lock in the best deals on Agoda, pay a marginal deposit, and freeze the price from at least one day to up to 14 days.
"Asia has re-opened, and the world is back travelling, yet people still want to know that they are getting the best possible deals, and that's what Agoda always strives to ensure", said Omri Morgenshtern, CEO of Agoda. "There are times when consumers aren't ready to fully commit to their purchase and need time to decide, but we don't think that should mean they miss out on the best deals. By introducing the 'Price Freeze' technology to the Agoda platform we are able to offer travelers even greater flexibility, choice and best prices." 
Price Freeze truly warms the hearts of bargain hunters as even though throughout the 'price freeze' period, accommodation costs may go up or down, consumers will not pay any more than the agreed deal and in fact will enjoy additional savings should the price drop. If travelers choose not to book within the specified price freeze period, only their initial deposit is forfeited.
To mark the launch of this price freeze feature, available on desktop and mobile web at launch, and available globally and on all Agoda platforms in early 2023, Agoda has created a specially designed augmented reality game on Instagram.  The goal is to catch as many freezing items as possible (snowflakes, ice lollies, ice cubes) and avoid the hot items (tea, flames) to achieve the highest score. The game is available here (https://www.instagram.com/ar/2382038961943203/) or by scanning the QR code below.